Kenya Lotto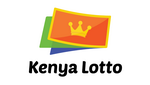 Days Played:
&nbsp Different
Latest Results:
&nbsp
23-05-2020 10:00pm EAT
Kenya Lotto Results
Kenya Lotto Review
Kenya Lotto Review
Ever since 2003 this lottery provider has been around to gather revenues for project from which the Kenyan society has benefited. In the last 12 years they've paid out millions in prizes to its loyal customers who were fortunate enough. It is the biggest lottery provider in the whole of Kenya. They're making an attempt to further improve their operational and management capabilities. From the 5th of August they started a major overhaul of their website, they opened new agent position located in Kenya and there are rumors for launching of new lotteries. This project truly deserves many compliments and praising.
Kenya Lotto's Offer
For the time being Kenya Lotto has two types of lotteries to offer. The bigger one and more popular one is the Toto Lottery. The number range is 1-49 and you as a player should pick 6 numbers, either with the quick pick option or select your own numbers. This one is significantly bigger lottery than the other one with a jackpot up to 5,000,000 Kenyan Shillings. Converted in the USD this amount equals to $50,000. It may not be a jackpot of millions of $, but it's still an attractive prize, for Kenyans and for residents of other countries. If you consider the price of the ticket which is only 50 Kenya Shillings, or $0.49 the ultimate prize is generous indeed.
The other lottery provided by Kenya Lotto is Kenya Charity Sweepstakes. Unlike the Toto, this one has a number range of 1-36; however, you still get to choose 6 numbers. This lottery as it name states has most of its revenues directed to different charity cases, public projects and other funds which exist to improve the life conditions in Kenya.
There used to be another lottery provider by Kenya Lotto, It was the Africa Millions. However, it got terminated because of malicious behavior of some of the people who were in charge of that particular game. Upper management deemed it was time to terminate the game as people lost trust in it. Now they have improved their safety systems and regulation guidelines to provide fair lottery for its customers.
Kenya Lotto Is Global
Any person from any corner of the world can buy a ticket from both lotteries and participate in the race for the huge jackpot. That is, Kenya Lotto does not impose any restrictions or limitations to who can play the lottery, the responsibility falls on the player itself. The player has to check if its local legislation prohibits or limits the player from participating in foreign lotteries. This can be crucial as in the event of winning the prize you will not be able to claim the prize and take it home. It will have to stay in some offshore bank account.
Facebook Promotion
We recommend you to check if this promotion is still on. It goes like this, if you "Like" Kenya Lotto's page on Facebook you are eligible for a 10% discount on your next purchase. You can sign in to their website with your Facebook account and cut down some of the dull and boring registration process. By signing up with your Facebook account, you automatically receive the 10% discount.
Payment Methods
To buy your Kenya Lotto tickets you can use some of the major wide-accepted credit and debit cards like VISA, Visa Electron, MasterCard and Maestro. The registration process requires some credit/debit card information to be inserted. It's 100% safe and secure. Kenya Lotto has taken the high way and went global; it was only a matter of time when they will implement a safe and secure system for buying/ selling tickets online.
The Odds of Winning Kenya Lotto
The following are your chances to win any of these Kenya Lotto games:
| | |
| --- | --- |
| Kenya Lottery Game | Odds of Winning |
| Kenya Lotto | 1 in 6.6 |
| Kenya Charity Sweepstakes | 1 in 22.2 |
| Africa Millions | 1 in 22.7 |
Kenya Lotto Winning Numbers
Kenya Lotto is a 6 + 1 number lottery game. To win KSh100 Million Kenya Lotto jackpot, you have to match 6 main numbers and 1 bonus number.
Kenya Lotto Past Results and Winning Numbers
The Kenya Lotto result archive contains the results from 07-11-2015 10:00pm EAT up to the last ones. You only need to select the right date from the list.
DRAW DATE
:
WINNING NUMBERS:
Saturday 23rd May 2020, 10:00pm

03

13

14

18

28

35

02

Wednesday 20th May 2020, 10:00pm

01

04

18

33

36

38

00

Saturday 16th May 2020, 10:00pm

11

14

18

28

30

44

07

Wednesday 13th May 2020, 10:00pm

15

19

26

38

40

49

05

Saturday 9th May 2020, 10:00pm

02

24

30

41

45

46

05

Wednesday 6th May 2020, 10:00pm

05

15

16

36

39

46

04

Saturday 2nd May 2020, 10:00pm

13

16

18

27

34

42

04

Wednesday 29th April 2020, 10:00pm

19

34

35

37

39

45

02

Saturday 25th April 2020, 10:00pm

11

13

18

21

22

26

04

Wednesday 22nd April 2020, 10:00pm

09

12

16

25

47

49

08
Kenya Lotto Prizes
The Kenya Lotto features 9 prize divisions. To win any prize in Kenya Lotto, you have to match 3 numbers. To see all the Kenya Lotto odds, go to the REVIEW tab.
| Divisions | Match | Payout per Winner |
| --- | --- | --- |
| 1 Prize | 6 + Bonus | KSh 100,000,000 |
| 2 Prize | 6 | KSh 10,000,000 |
| 3 Prize | 5 + Bonus | KSh 1,520,000 |
| 4 Prize | 5 | KSh 40,000 |
| 5 Prize | 4 + Bonus | KSh 2,240 |
| 6 Prize | 4 | KSh 480 |
| 7 Prize | 3 + Bonus | KSh 240 |
| 8 Prize | 3 | KSh 120 |
| 9 Prize | 2 + Bonus | KSh 60 |
Kenya Lotto Hot and Cold Numbers
Kenya Lotto hot numbers are the lottery numbers that appear the most in drawings. Kenya Lotto cold numbers are the numbers that appear infrequently. Some lotto players choose them specifically because of the frequency, believing that their reappearance in Kenya Lotto results is only a matter of time, while others stay clear.
Kenya Lotto Jackpot History
The jackpot history tool will enable you to see the changes in the biggest Kenya Lotto jackpots over time. Use the data to carry out analysis, comparisons and predictions for the next Kenya Lotto jackpot.
Kenya Lotto Number Generator
The Kenya Lotto generator provides FREE lucky numbers for Kenya Lotto draws. All you need to do is to enter your name, your birth date, and the day of the draw you plan to participate in.