Baba Ijebu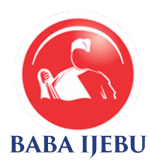 Site URL:

premierlottong.com

Days Played:

Daily
Bingo Results
Baba Ijebu Review
Baba Ijebu Review
Baba Ijebu, also known as Premier Lotto it is one of the biggest lotteries in Nigeria. The name Ijebu stems from the relationship that the lottery's founder has with one geographical location – Ijebu Island.
Baba Ijebu came into existence in 2001. The person responsible for the creation of this lottery and the current CEO is Chief Kessington Adebukunola Adebutu.
What's Been Going on Lately?
Over the years Baba Ijebu managed to cope with the challenges that came in their way. Although Africa, especially Nigeria is not a very dynamic society in terms of novelties with the stress being on gaming issues can arise everywhere, Nigeria not excluded. With the strong leadership of the CEO the privately held company is thriving to success longer than a decade.
There have been rumors about a certain expansion of Premier Lotto in the form of creating alliances with other lottery entities and by that to increase its influence in the region. For the time being this has not proven to be true. But, who knows? Maybe this year Baba Ijebu will expand and start offering its services directly to the people of its neighboring countries. Maybe this expansion, we mentioned can be the solution to the complaints of some of the agents and the players of Premier Lotto.
The story is as follows.
Over its entire existence Baba Ijebu paid out all winnings in a timely manner. It is a part of their mission so this is nothing weird. What is interesting is the reason that's hidden behind these complaints. The players of this famous African Lotto felt as they are not making any winnings. The player base increased, but no bonuses were added to the budget for the prize pool. It seems like there's no solution to be brought to the scene in the near future. Some speculators figure by the middle of 2016 the number of players who play at Premier Lotto will start to shrink. Unless the management team of Baba Ijebu takes some measures the snowball effect to destruction cannot be avoided.
The Future of Baba Ijebu
They say "Don't judge a book by its cover", in the case of Baba Ijebu we can't say that about its website. Maybe they operate perfectly in Nigeria, but their website won't be of much of a help. If you are looking for information related to their regulator or who issued their license, you're in for some trouble as you won't find anything. Nor will you find a detailed description of the games and services that are available.
One might think this is crucial for the existence of a lottery provider regarding the efficiency of its operations, but it's more of a drawback in the long-term. Players from abroad can't reach out to the services of Baba Ijebu. Because of this no expansion or the increase of the number of players will be possible.
Bottom line is you can play the lottery at Baba Ijebu without any concerns a scam might hit your face. You will get you winnings in a prompt manner. After all, they have been doing this for the last 14 years. Not upholding to their mission statement and mission objective will only harm their publicity and the trust their player base has. However, if they want to guarantee their success changes have to be made to the prize pool and the games.
Baba Ijebu Rules
The structure and gameplay of Baba Ijebu make it quite different from other national lotteries. According to some, the format offers a much higher thrill level because the size of the bet and the size of the prize are entirely dependent on the player.
People who want to test their luck can produce a specific bet by choosing anywhere between 2 and 5 numbers from a pool of 90. In order to win a prize, players must match all of the numbers chosen with the number drawn.
Let's take a detailed look at the possibilities. The first one is NAP2. As the name indicates, players choose 2 numbers and determine their stake. If both of the numbers get drawn, the player receives an award of x240 times their bet.
NAP3, NAP4 and NAP5 work in a similar way. In NAP3, players choose three numbers and if all of them are drawn, they get x2100 their stake. In NAP4, the bet is multiplied by x6000. NAP5 is obviously the most difficult numerical combination to get right. Because of this specific, the multiplier is the biggest one – x44,000.
Players can also choose a permutation system of up to 10 numbers that improves their odds of winning a Baba Ijebu prize. When more numbers are chosen, the players will increase their chance of claiming multiple prizes in the game.
Baba Ijebu Prize Breakdown
Based on the rules, it's easy to see that Baba Ijebu doesn't come with fixed prize tiers. The amount that people will win depends entirely on their bet and the multiplier that will apply to it.
The biggest payout in the history of Baba Ijebu was 120 million Naira – 0.38 million US dollars. With an average annual salary in Nigeria of 658,324 Naira, this is a pretty spectacular award.
Because the Baba Ijebu format is so different from what other national lotteries have to offer, some players need a bit of time to get acquainted and comfortable with the play mode. If you're one of these players, you may want to start with a smaller bet and one of the simpler options, for example, NAP2. Once you gain a bit more confidence, you can experiment with the more challenging Baba Ijebu bets that can be expected to produce bigger returns.
Bingo Winning Numbers
Bingo is a 5 number lottery game. To win Bingo jackpot, you have to match 5 main numbers. Here are the Bingo winning numbers for 20-02-2020 10:45pm WAT:
05
06
11
60
90
Machine Numbers:
Bingo Past Results and Winning Numbers
The Bingo result archive contains the results from 05-10-2015 3:45pm WAT up to the last ones. You only need to select the right date from the list.
DRAW DATE
:
WINNING NUMBERS:
Thursday 20th February 2020, 10:45pm

05

06

11

60

90

Machine Numbers:

Monday 17th February 2020, 3:45pm

47

51

54

78

87

Machine Numbers:

Thursday 13th February 2020, 10:45pm

37

46

53

57

79

Machine Numbers:

Monday 10th February 2020, 3:45pm

07

45

61

62

70

Machine Numbers:

Thursday 6th February 2020, 10:45pm

11

43

47

54

57

Machine Numbers:

Monday 3rd February 2020, 3:45pm

04

07

16

40

74

Machine Numbers:

Thursday 30th January 2020, 10:45pm

28

30

38

72

85

Machine Numbers:

Monday 27th January 2020, 3:45pm

28

41

48

49

70

Machine Numbers:

Thursday 23rd January 2020, 10:45pm

28

37

49

76

77

Machine Numbers:

Monday 20th January 2020, 3:45pm

08

16

19

28

37

Machine Numbers:
Bingo Hot and Cold Numbers
Hot numbers are the lottery numbers that appear the most in drawings. Cold numbers are the numbers that appear infrequently. Some lotto players choose them specifically because of the frequency, believing that their reappearance in Bingo results is only a matter of time, while others stay clear.
Bingo Number Generator
The Bingo generator provides FREE lucky numbers for Bingo draws. All you need to do is to enter your name, your birth date, and the day of the draw you plan to participate in.