Here's Why Sia Pretended That She'd Won the Lottery
Last updated on December 17, 2019 by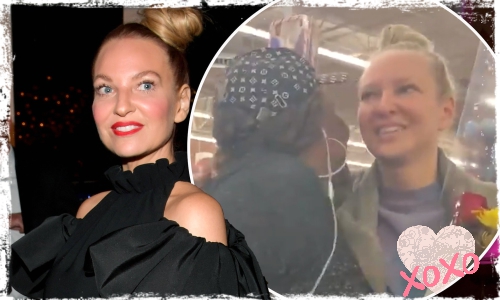 It's the season of giving, and many colorful examples of altruism can be shared from around the world. Apart from being quite touching, however, today's story is also a bit of fun. The celebrity factor and the unexpected turn of events both contribute to a holiday fairytale worth sharing with the world.
Sia: The Fake Lottery Winner
If you're a fan of contemporary pop music, you've heard of Sia – a singer known for her powerful vocals, powerful lyrics, and massive bangs that hide her face.
Sia recently made headlines for a completely different reason that had nothing to do with her art.
It was shortly before Thanksgiving, and a woman at Walmart shared the information that she'd won the lottery and that she'd like to pay for other people's groceries. She told people that her name was Cici and that she'd love to give back to others in the wake of the Holiday season.
Cici looked pretty casual and relaxed – blond hair tied in a bun, a trench, and a colorful sweater underneath. Quite unassuming and even ordinary, she didn't expect her cover was going to get blown.
As you've guessed from the title already, that woman was Sia.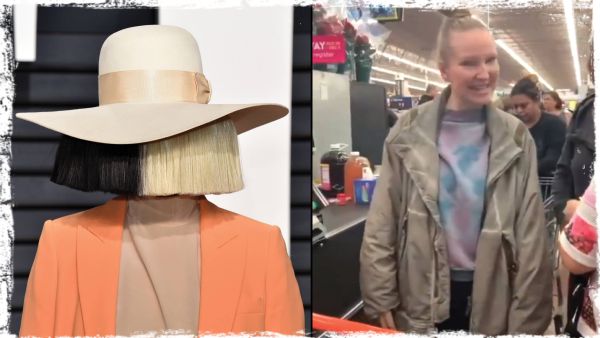 No Good Deed Goes Unpunished
The Sia net worth is estimated at 25 million dollars. Hence, a talented musician and songwriter don't need to win the lottery to do good for the world.
However, Sia used the lottery jackpot excuse to account for her fortune and to do a bit of anonymous good. Even though the Sia face typically remains hidden, however, dedicated fans are pretty familiar with the singer and her appearance.
A few people ended up recognizing her at Walmart and blowing her cover.
At the Walmart in Palm Springs, Sia went ahead and covered the entire grocery bill for multiple shoppers. She didn't want recognition, which is why she went out without her signature wig and bright red lipstick. People, however, quickly realized who she was. The smartphones came out quickly, amateur videos were shot, and many of those went viral.
The lady that recognized Sia and uploaded the first video got 13,000 views in less than 24 hours – proof that we don't see such spectacular acts of human kindness often.
Other people who benefited from Sia's generosity also took it to Instagram to thank the lovely lady and recognize her amazing, charitable spirit.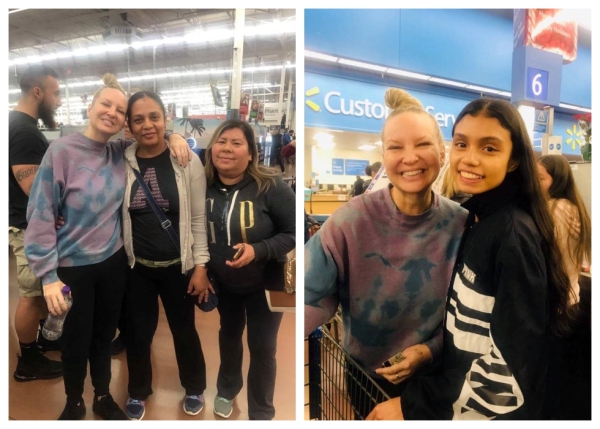 The News Spreads
The performer of popular Sia songs like Chandelier and Elastic Heart carries a giant heart, and we're glad that the lottery cover was blown. More celebrities should look up to Sia and what she'd done without demanding media attention or pulling a PR stunt.
Sia was so kind and lovely to people that after her lottery winner cover was blown, she spent additional time at the Walmart to cover the expenses of some more people and to shoot selfies with the fans.
We need more Sias in the world and more examples of what celebrities could do for others with just a small portion of the millions that they own. Covering somebody's grocery bill isn't a massive life-changing event, but the act of kindness would stick.
What do you think about Sia's gesture and the fact that she tried to remain undercover by acting as an anonymous lottery winner? We certainly hope that those touched by her generosity would pay it forward and help somebody else enjoy the most spectacular Holiday season this year.
You May Like