Lottery Winners Who Donated Their Prizes: Faith in Humanity Restored!
Last updated on January 14, 2019 by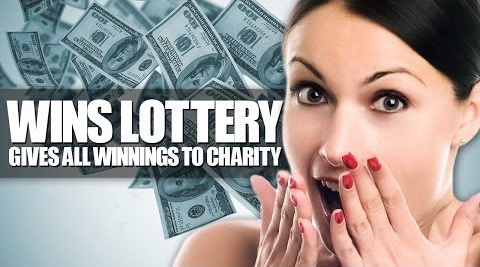 What would you do if you ever win the lottery jackpot? Get yourself a car? Some plastic surgery? Travel the world or start your own business? The things that lottery millionaires do with the cash they've claimed speaks a lot about character and integrity.
While the stories of people who practically ruined their lives after becoming lottery millionaires are all over the media, there's another category of the winners.
These are the people who decide to do something useful with their fortune and help others.
Luckily, there are numerous stories of people who have made generous donations after winning the lottery. Here are a few of these beautiful individuals.
Honoring the Memory of His Wife
A man from Calgary made the headlines when he announced that all 40 million dollars he won from the lottery would be donated to charity to honor the memory of his wife.
Tom Crist decided to keep the big prize a secret until he knew exactly what he wanted to do with the money. When he went public, Tom said that his wife died of cancer years ago at the tender age of 57. The couple had been together for 33 years.
According to Tom, the money would be put in a family trust fund and eventually distributed among charities and his children. The Canadian Cancer Society and Tom Baker Cancer Centre in Calgary are two of the known recipients.
Tom also said that he had a successful career and he was fortunate in that regard. Because of financial stability and a capability of looking after himself, Tom made the decision that he didn't need the lottery millions.
Helping Underprivileged Kids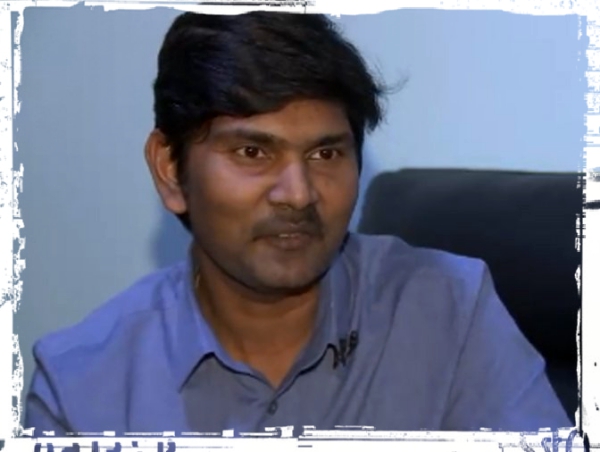 Krishna Barri is another present-day hero who deserves to be more popular.
In 2018, Krishna won 14.5 million dollars from the lottery in Florida. This, however, isn't the reason why he's now famous. Upon winning, Krishna said that he would be donating all of the money to help underprivileged children.
Krishna Barri came to the US 20 years ago. He, however, never forgot his humble beginnings and how much he struggled when he was younger. As a result, he decided to open a trust fund in India to provide for the education of approximately 100 kids in need of assistance.
Apart from that, Krishna said that he plans to buy a new house and to set a portion of the price aside for the future of his children.
A Massive Desire to Help Everyone
One of the first people to become hugely famous for her altruism is Sheelah Ryan.
Sheelah was 63 in 1988 when she won 55 million dollars from the lottery. This prize provided Sheelah with a fantastic opportunity to unleash the good inside of her and to help others.
With the money, Sheelah started her foundation aimed to help many groups of people (and even cats) in need. Her Ryan Foundation also provided funds for childhood surgeries, low-cost housing options to those who couldn't afford their place and assisted struggling single moms.
For five years, Sheelah was the one person in the history of US lotteries who had claimed the biggest jackpot. She didn't keep the money to herself – something that most lottery winners out there would have chosen to do.
The Ryan Foundation continued working even after 1994 when Sheelah died of cancer. Even today, the foundation keeps her legacy alive.
Camp Legacy
In 1993, Les Robins won a 111-million-dollar Powerball jackpot. An impressive sum, you'd probably say, and you'll be right. Chances are, however, that you'll never guess exactly what Les decided to do with the money.
A teacher of many years, Les decided to purchase some property and to set up a camp for local Wisconsin children. The camp, called Camp Winnegator, is set over a 226-acre property. Camp Winnegator runs for a number of weeks every summer, giving hundreds of kids a chance to explore nature, do arts, play games, ride horses and have a wonderful time.
Les said that his childhood and going to camp during the summer inspired his choice. The tuition is quite inexpensive, and it doesn't enable the camp to make money for Les and his family. The idea of Camp Winnegator, however, isn't a commercial one. Instead, it provides kids with a chance to enjoy those special summers in the company of friends, counselors, and teachers.
Giving the Millions to More Than 60 Organizations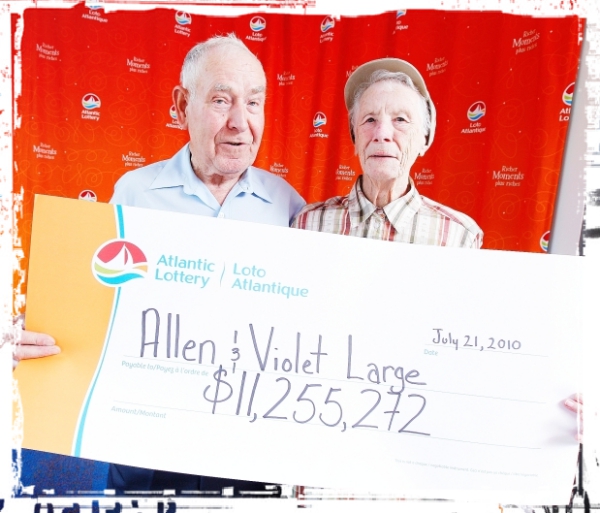 A couple from Canada is probably winning the prize for the most prolific benefactors who won the lottery.
In 2010, Violet and Allen Large won 11.2 million Canadian dollars from the lottery. It quickly became known that the couple had no intentions of keeping the money to themselves. Instead, they were on a mission to help others.
Over the years, Violet and Allen chose to help family, friends, relatives and over 60 public organizations in need of financial assistance. Fire stations, hospitals, organizations helping kids – you name it, they've probably received a donation from the wonderful Canadian couple.
Violet said in an interview that she and her husband weren't used to having that much money.
You Can't Miss What You've Never Had
This philosophy guided the incredible decision that Margaret Loughrey made in 2013.
This was the year when the woman from North Ireland scooped a 27-million-pound EuroMillions jackpot. Soon after, she made the executive decision to keep a single million to herself and to give all the other money to charities.
At the time, Margaret was unemployed. She was living on a minimal weekly budget – a fact of her life that explains why Margaret made her decision. She said that she knew what it was like to have nothing. She also said that she wouldn't miss the money because she had never had such a large amount.
With the money, Margaret worked hard on transforming her town into a tourist hotspot. She also invested in creating new jobs and stimulating the local economy.
According to Margaret, helping those who couldn't find employment was of incredible importance. She said that such people deserved an opportunity that they'd never been given in the past.
A Waitress with a Golden Heart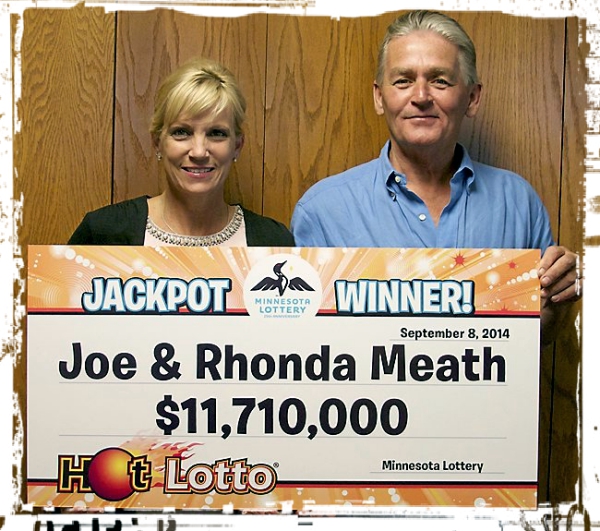 Would you keep your job if you were a waitress and you won millions from the lottery? This is precisely what Rhonda Meath decided to do.
Rhonda won the Hot Lotto jackpot of 11.7 million dollars in 2014. She loved her job so much, however, that she decided to keep it and distribute most of the lottery millions to charities.
In an interview, Rhonda said that the lottery millions weren't going to change her life. She described herself and her husband as easygoing, laid back people. Rhonda also said that she hoped the millions wouldn't change their friends and relatives or the way that the couple was viewed.
Additionally, Rhonda said that she had great friends and customers at work, which is why she decided to keep her waitressing job. A large chunk of the lottery prize was donated to the St. Paul Police K-9 Foundation. Rhonda, who volunteered at the organization, also said that she'd donate a German shepherd to the organization.
Rhonda and her husband kept a relatively small portion of the jackpot to help their kids and grandkids.
What would you do if you ever win the lottery? Would you be inclined to help others, donate to charities or simply splurge on the things you've never had? We'd be more than happy to learn how becoming a millionaire is going to impact your life.
You May Like