Gifted Lottery Tickets and the People Who Won from Them
Last updated on March 3, 2020 by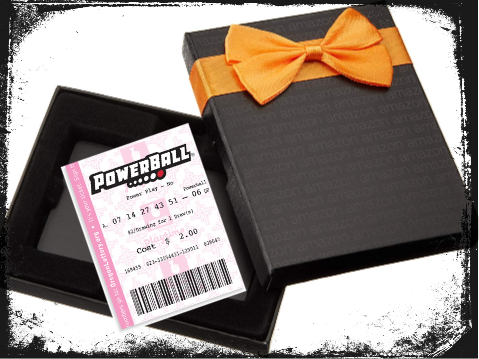 How do you imagine coming in possession of a winning lottery ticket? Most people will go to a nearby retail venue and get a ticket on their own. Did you know, however, that gifted tickets have resulted in big prizes on several occasions?
Such stories of lottery ticket winning show us one crucial thing – you don't need a strategy, and you don't even need to be an avid lottery enthusiast to win. Sometimes, fate has great things in store for you.
Don't believe us?
Check out the following amazing stories of presents that have managed to turn lives around.
The Luckiest Birthday Girl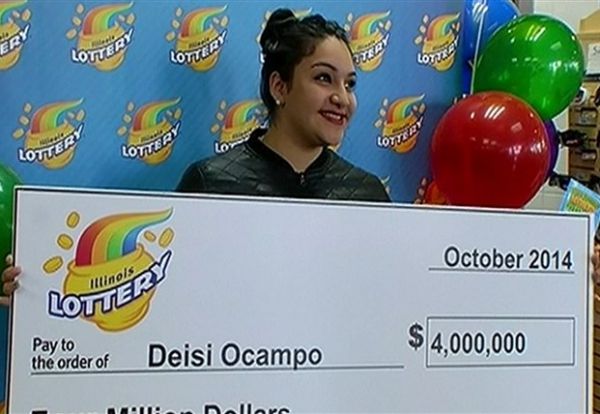 Deisi Ocampo was just a regular teen girl until she got gifted a lottery ticket scratcher for her birthday in 2017.
The day she turned 19, Deisi received two scratchers from her dad. The pair of Million Money Mania tickets, however, remained unscratched for some time after the birthday celebration. On her way to work, Deisi decided to check her luck. Little did she know that one of them would hold a four-million-dollar award.
Deisi was so shocked about what she saw when she scratched the ticket that she didn't tell anyone for the entire day.
When interviewed after her spectacular win, Deisi said that she'd use the money to buy her family a house and also to finance her education.
Hitting the Jackpot with a Gifted Ticket
A massive lottery ticket price is in the plans of everyone who plays such games of luck. Few, however, will have the chance of a lifetime. Melissa Spagnolla is one of these people.
Melissa isn't someone who typically plays the lottery. She has shared that she only gets a couple of tickets for herself and her family on special occasions. The family had a little tradition. Lottery tickets had become such common gifts that the Spagnollas rarely bought something else for birthdays and other occasions.
One day, Melissa received a lottery ticket gift from her dad. It was a scratcher for the 100X The Bucks – a popular game in New Jersey.
Melissa went to scratch off the ticket in front of her family. When the winning symbols got revealed, she could barely believe her eyes. She was sure that she'd made a mistake, which is why she let other family members check. There wasn't any mistake, however, and the ticket happened to be worth two million dollars – the top prize in the game.
Everybody involved described the experience as surreal. The first thing that Melissa did soon after was take her entire lovely family to the Bahamas. Melissa also shared that she was going to divide the sum between herself and her family members.
The Greatest Mother-In-Law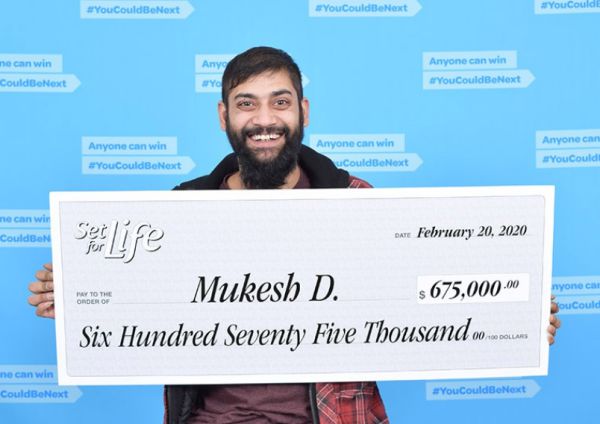 What presents does your mother-in-law give you? Socks? Ugly sweaters? Well, we have a lovely story about one of the coolest moms-in-law who made her son the most fortunate man.
In February 2020, Mukesh Dutt from Vancouver received a scratcher from his mother-in-law as a Valentine's Day gift.
The plumber didn't have high expectations as he had never played scratch-off lotteries before. The Set for Life 20th anniversary ticket set a wonderful precedent for him as Mukesh uncovered a reward of 675,000 Canadian dollars.
While Mukesh wasn't certain how to play at first, he quickly recovered from the shock from the symbols revealed underneath the scratch-off surface. He said that the sum would be very much welcomed as he and his partner were doing house hunting at that very moment.
The Man Who Had Never Played the Lottery Before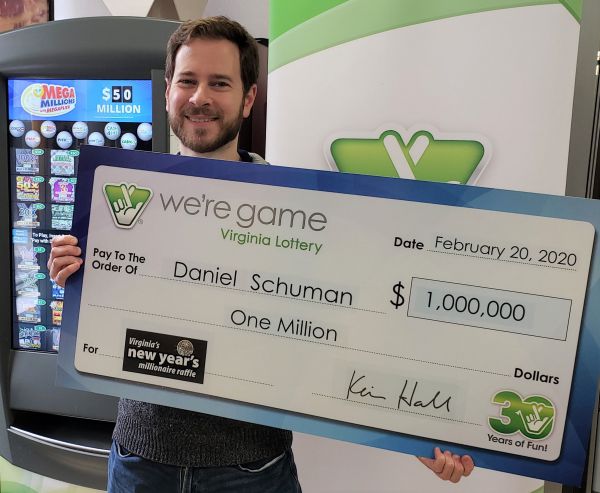 Lottery ticket winning is sometimes so incredibly random and surprising. In February 2020, a man who had never played the lottery before managed to turn his life around through a gifted Virginia New Year's Millionaire Raffle. While lottery ticket numbers weren't chosen for him and they were pre-printed on the ticket, this opportunity still counts as Daniel Schuman's debut into the exciting world of the lottery.
Daniel received the ticket as a gift from his wife. The couple could barely believe their luck when it was revealed that the raffle ticket had resulted in a prize of one million dollars.
Schuman soon went to pick the prize from the local 7-Eleven store his wife used to make the purchase. His win didn't just benefit the family. The owner of the store who had sold the winning lottery ticket received a 10,000-dollar bonus as a result.
Set for Life with a Gifted Lottery Ticket
The stories of people who have won through a gifted lottery ticket are so many that we've had a hard time choosing just a few. Here's one more inspiring anecdote, however, that we felt obliged to include in the overview.
Anissa Dellaripa from Connecticut had just graduated, and as a result, she received a gift from her family.
Anissa's father proudly handed his daughter a Win for Life Ticket to mark the special day. After scratching off the required fields, Anissa found out that she'd won the top prize – 2,000 dollars per month for the rest of her life! Now, that's what we call a spectacular graduation gift.
While the Connecticut lottery offers monthly installments or a 400,000 lump sum, Anissa smartly chose the monthly payments. The young lady had just obtained her associate's degree, and she said that the money would give her a great start in life.
According to the official press release, Anissa was to use some of the money to go back to school and get her bachelor's degree. You go, Anissa!
Getting Lucky After Doing a Good Job
Most of the stories mentioned above show the stories of people who received lottery ticket gifts from their loved ones. There are some situations, however, in which interaction with a stranger could prove to be life-defining.
The final inspiring story we'll share with you belongs to Taylor Russey – a bartender from Missouri.
In 2019, Taylor received a scratch-off lottery ticket as a tip from a regular customer. While this may seem quite strange, Taylor said that the particular client was known among staff members as often tipping lottery tickets.
The next day, the staff found out that a winning ticket had been purchasing at the bar. Taylor joked about it, but she didn't believe that she could have been the lucky big winner.
Eventually, she did scan the ticket that she was gifted, and she found out it was worth 50,000 dollars. The first person she called was the client who had given her a generous tip. The man was happy for Taylor, telling her he was certain the sum would be quite beneficial for her then.
Shortly after winning the prize, Taylor said she had no specific plans for spending the money. She was going to pay off some debt, spend money on other essentials needed, and invest the remaining amount.
Taylor also told the New York Post that she had no plans for quitting her job, regardless of her immense fortune.
Presents can warm the heart and provide fantastic opportunities when they're the right ones. If your loved ones enjoy the lottery or scratch off tickets, you should give them a chance to engage in such activities for special occasions. As it turns out, tickets bought with love and affection often happen to be life-changing.
You May Like