When the Lottery Sets You Up for Life: Biggest Lifetime Award Winners
Last updated on May 20, 2019 by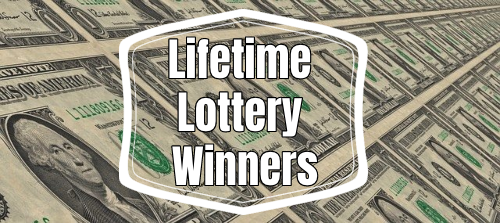 Winning a massive sum from the lottery is a dream come true for so many people. Games across the world, however, have another option to offer. This option is the so-called lifetime prize. This means that the winner will be receiving a specific sum each year over 20 to 30 years.
Getting 20,000 dollars or even more per year for the coming 20 years sounds like a dream come true, and such lotteries have already rewarded many players.
Lifetime lottery winners often avoid the curse of receiving a large lump sum of millions and splurging on unnecessary things. Here are some of their stories.
The Teen That Won 1,000 Dollars Per Day for Life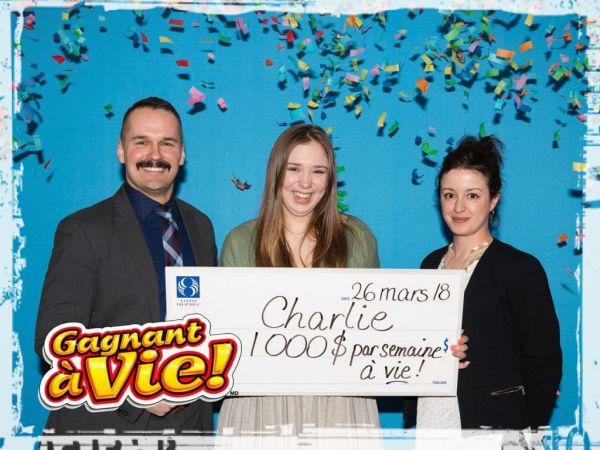 A Canadian teenager is one of the luckiest young people who have already established their financial future due to playing the lottery.
Charlie Lagarde received a massive surprise for her 18th birthday – 1,000 dollars per week for life from Gagnant a Vie lottery. Do you want to know what the biggest kicker in this story is? This was Charlie's first-ever lottery ticket that she got to celebrate her entry into adulthood.
The lottery lifetime payout was the option that she went for instead of a cash lump sum of one million Canadian dollars. Because the annual payment option comes without taxes, it will amount to more than 100,000 Canadian dollars per year.
Charlie has said that she wants to use the money for travel and the establishment of an education fund. We say she's one brilliant young lady!
… And Another Lucky Teen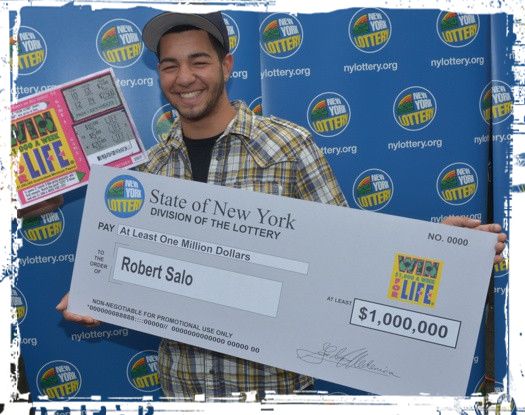 We're seeing a pattern being established here when it comes to the luckiest lifetime lottery tickets and their purchasers.
Charlie isn't the only teen who has managed to turn her life around at such a tender age. The lifetime lottery also impacted the life of Rob Salo, a high school student from Brooklyn, in 2012.
The 18-year-old was riding in a car with his mom and uncle. They stopped for gas, and he decided to buy a scratch-off lottery ticket. Salo was scratching off the ticket fields in the car, and he thought that he was being pranked when he saw the reward he was entitled to. He even asked his relatives to pull over and check the ticket for him.
The top prize of the Win 1,000 A Week for Life game is pretty evident from the title. This means that Salo would be receiving 52,000 dollars per year for the foreseeable future. The Brooklyn teen said that he rarely plays the lottery, but he managed to beat the incredible odds of one in 7,896,000.
In an interview, Rob Salo said that he'd use some of the money to buy a new car and also to ensure good college education.
Cash 4 Life: Two Massive Payout Options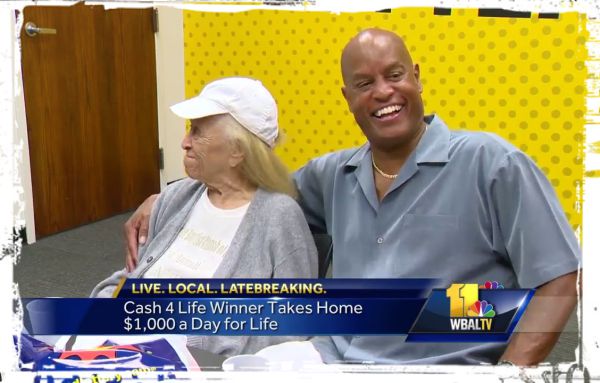 Cash 4 Life is a lottery available in numerous US states. There are two lottery lifetime payouts – 1,000 dollars per day for life and 25,000 dollars per year for life.
In September 2017, a CSX engineer from Maryland won the biggest prize in the game, receiving 1,000 dollars per day for life.
William (Bill) Brown played Cash 4 Life ever since the game started being offered in Maryland. On a fateful day in the fall of 2017, he bought a quick pick ticket. The ticket remained on his kitchen table for weeks, and Bill didn't even bother to check whether he'd won anything.
Eventually, he remembered. Imagine his surprise when he found out that he'd managed to score the top prize in the lottery game that he'd been devoted to for a long time.
Bill went to claim the prize together with his mom, an 89-year-old lucky lady. In a press conference, Bill said that the prize would turn both of their lives around.
Through the lottery, Bill will receive 365,000 dollars per year or 241,812 dollars annually after taxes. With the winnings, he announced that it would be easier to plan retirement. Besides, Bill announced that he'd get his mom the best care possible.
The accomplishment makes Bill solely the second person from Maryland to win the top Cash 4 Life prize. Since the beginning of the game, there have been 22 top-tier winners and 41 individuals who have won 25,000 dollars per year for life.
Players have a chance to opt for the annual payment option or to replace it with a lump sum of seven million dollars.
Win for Life or Go Big Just Once?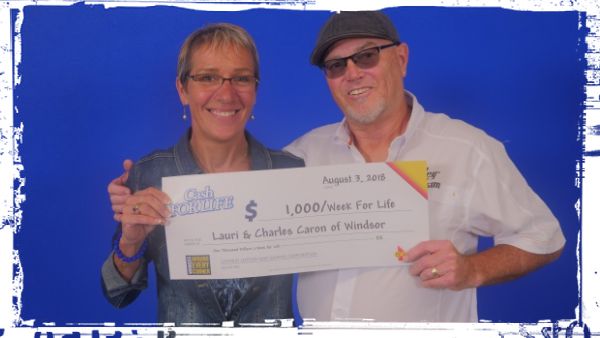 The premise of lifetime lotteries is that they provide more profitable opportunities than the games that have a jackpot paid in the form of a single lump sum. The annual payments leave some of the money earning interest, which contributes to higher rewards for players.
Some lotto enthusiasts cannot opt for the annual payments. Thus, there have been people out there who have decided to replace the lottery lifetime payout with a lump sum payment.
Lauri and Charles Caron from Windsor, Ontario, belong to this group. Lauri had been playing the lottery for 30 years, and she always liked switching things up. She played instant scratch-off games, Lotto Max, Lotto 6/49 and other local games.
On her third wedding anniversary, Lauri gave her husband Charles an Instant Cash for Life ticket. The registered nurse and her retired automotive industry worker hubby couldn't believe their luck when they saw three life symbols on the ticket. That meant they'd won the biggest prize.
Instead of opting for 1,000 dollars per week, however, the couple opted for a lump sum payment of 675,000 Canadian dollars. They said that they'd use the money to pay bills, remodel their home and go traveling on motorcycles.
It's in the Fortune Cookie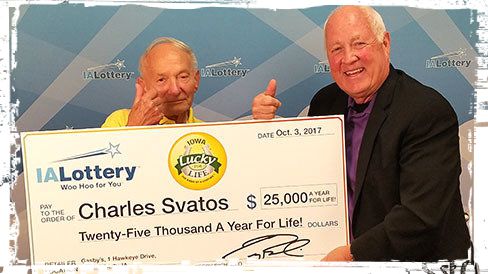 Some lifetime lottery winners have gotten a sign from a higher power that their life is going to change. Such is the story of Charles "Chuck" Svatos – a grandad from Iowa City.
A month before getting the lucky lottery ticket, Chuck received a fortune cookie that predicted the discovery of an unexpected treasure. On September 25, 2017, the prediction came true. Chuck won 25,000 dollars per year for life from Iowa Lottery's Lucky for Life.
Lucky for Life is a real "for life" lottery. The prize is payable for the length of the winner's natural life, and payments are guaranteed for at least 20 years.
Chuck Svatos said that he never goes for a quick pick ticket. He always chooses his numbers, but he doesn't stick to the same set of digits over and over again. Chuck relies on his hunch and a random selection to test his luck.
Since he was aged 92 at the time of winning, Chuck Svatos decided to go for a lump sum payment of 390,000 dollars. We don't blame him for the choice that he's made.
These are just a few of the stories of the most significant lifetime lottery winners. It's interesting to point out that new lifetime lotteries are coming in existence all the time. One of the latest examples is from the UK. Set for Life was launched in 2019, and after the first 17 draws took place (by May 15, 2019), there had still been no winner. The game offers players 10,000 pounds a month for 30 years, and it's a profitable, life-changing option worth exploring.
You May Like