Lightning Lotto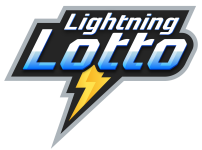 Site URL:

olg.ca

Days Played:

Daily
Lightning Lotto Review
Lightning is powerful, majestic, and impressive. Oh, and it has also given its name to the Lightning Lotto in Ontario, Canada.
Lightning Lotto OLG (as in Ontario Lottery and Gaming Corporation) is a very new game. This lottery was launched only in October 2020. It's so new that it hasn't gotten its Wikipedia entry yet. But rest assured, Lightning Lotto is entirely legitimate and an excellent opportunity to win some cash if you're feeling lucky.
According to OLG reps, the name of the lottery stems from the fact that it allows you to win a lot of cash as quickly as lightning. Is this the case? That's what we're about to investigate today.
How easy is it to buy an OLG Pick 3 ticket?
How Lightning Lotto Works
How is Lightning Lotto played? The good news is that the lottery happens to be pretty simple to master.
For a chance to win the top prize, you have to pick five Lightning Lotto numbers in the range of one to 49. Each ticket for participation in an upcoming drawing costs two dollars and consists of three sets of numbers.
Lightning Lotto drawings occur daily, early in the morning. As a general rule of thumb, the winning numbers are chosen before ticket sales for the day started. The game comes with a guaranteed jackpot that has the potential to grow.
Each drawing is organized by OLG and overseen by a third party to ensure fairness and complete transparency. This is yet another reason you should rest assured and not worry about the game's legitimacy.
Lightning Lotto ticket purchases are possible in a couple of ways.
You have the old-school method of visiting a retail venue and buying your ticket there. When you go, you'll get to decide if you'd like to play your own set of lucky numbers or if you'll choose the quick-pick random number generator.
OLG lotteries are also carried by some online lottery agencies that give players access to international games. Since the lottery is relatively new, the chances are that it hasn't been included in their portfolios yet. Suppose you're a global player with an interest in Ontario lotteries. In that case, you may want to check back with your favorite service provider now and then to find out if Lightning Lotto international ticket buying has been enabled.
For those in the territory of Ontario, there are no restrictions on the nationality of people who can buy lottery tickets. The only prerequisite is being of legal age.
Lightning Lotto OLG Prizes and Payouts
So, let's move on to the next important question – how to win Lightning Lotto? The answer to that is very, very simple. For a chance to claim the jackpot in the daily drawing, you have to get all five numbers correct.
The Lightning Lotto jackpot starts at a fixed amount of 125,000 dollars. If there's no winner for the respective drawing, the sum will roll over toward the next one. That process would be repeated for as many drawings as it takes for the jackpot to fall.
When playing Lightning Lotto, you benefit from jackpot winning odds of one in 635,628. That's pretty favorable, even when compared to the odds of other prominent Canadian games.
Since the game is a relatively new one, there aren't too many Lightning Lotto winners out there. We did, however, track a bit of information about how the lottery has been performing so far. It turns out that Lightning Lotto has been quite generous with its fans.
The biggest jackpot in the history of the game so far fell on March 19, 2021. At the time, the top prize had reached 973,540 dollars. Before and after that milestone, several top prizes exceeding 700,000 dollars had been distributed.
One of the most touching Lightning Lotto winning stories is 82-year-old William Bradley, who won 371,937 dollars on his birthday in February 2021. William said that the first time he tried the lottery, he won 17 dollars. That modest amount motivated him to keep on playing ever since. The farmer dealt with errands when he decided to stop by a convenience store and get a ticket for his birthday. William said he'd be sharing the money with family members, and he'd also love to do some traveling.
Apart from the jackpot, there are four additional prize tiers. These range from 5,000 to two dollars, and the overall odds of winning a prize are one in 4.47.
Lightning Lotto winners will have to follow a prize claim procedure depending on the amount they've won. For sums of under 1,000 dollars, claims can be made at any OLG-authorized retail venue. Sums ranging from 1,001 to 50,000 dollars can be claimed by mail or via an OLG prize claim center. For more significant amounts, players will need to visit an OLG prize claim center and follow a specific procedure to verify their identity and win.
How to Check Lightning Lotto Results: Most Reliable Options
OLG Lightning Lotto winning numbers can be checked out in a couple of ways.
For a start, visit the official OLG website after the daily drawing has taken place. The information about the latest set of winning numbers will be published almost immediately.
You can also visit a nearby OLG retail venue for the latest results. By doing so, you'll also get to claim immediately in the event of winning something.
OLG Lightning Lotto winning numbers are also published via our website. Lottery Pros is committed to giving you detailed and comprehensive information about games from across the world, including their results. Don't hesitate to visit the respective website section for more information on the latest set of five Lightning Lotto numbers or access to our results archive.
Lightning Lotto Number Generator