CT Lottery Play 3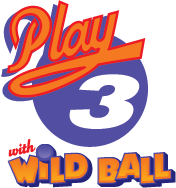 Site URL:

ctlottery.org

Days Played:

Daily
CT Lottery Play 3 Review
Connecticut Lottery offers locals lots of games, and the Play 3 lottery is one of the most beloved choices. Several factors contribute to the popularity of the game.
Of all the Connecticut lotteries, this is probably the most approachable one, and it also comes with good odds of winning. The lottery brags a trendy and familiar format with its fair share of fans across the world.
CT Lottery holds Play 3 drawings twice each day. That's an added reason why so many people decide to test their luck through this opportunity. And while the game isn't the one producing the most spectacular jackpots in the US, it does result in some pretty enjoyable prizes.
Connecticut Lottery itself is a reputable establishment that has been around since 1971. These decades of history can help you rest assured that Play 3 is an entirely safe and legitimate opportunity to test out. If you're looking for a bit more information about the game, the following Connecticut Lottery Play 3 review will come in handy.
How to Play CT Lottery Play 3
Whether you're interested in the CT Lottery Play 3 midday or the CT Lottery Play 3 night drawing, you'll need to follow the same basic steps to participate.
For a chance to win a prize, you have to submit a ticket featuring a three-digit number. So, your submission will look something like this: 2-7-7. You can repeat the digits, or you can choose different ones for each position – it's really up to you.
A single bet is going to cost you 0.5 dollars at the least. It's up to you to decide if you're going to wager a more significant amount. The bets go up in 50 cent increments, and needless to say, that amount will determine the size of the prize you'll eventually win.
The size of the prize will also depend on the type of bet. As of now, you have five possibilities to choose among.
A straight bet is the first option. In that case, both the digits and the order they're drawn will be determining for winning. Matching a straight bet is most difficult, and as a result, this is the betting choice that will result in the biggest prize.
A box bet allows you to win, regardless of the order in which the three digits have been drawn.
The other three choices you can explore as far as betting goes include a straight/box bet (one ticket that features both wagers), pairs (you choose two single-digit numbers and match at least two of the three winning digits in the exact order), and combo (playing all possible numerical combinations for the three-digit number you have chosen).
If you decide to, you can also add Wild Ball to your ticket. The Wild Ball is an additional feature you can activate, and it replaces one of the numbers drawn by the lottery (not the numbers on your ticket). To activate Wild Ball, you will have to double your original ticket wager.
As already mentioned, Play 3 drawings occur two times per day. Ticket sales for the day drawing stop at 1:45 p.m. local time, and the wagering for the night drawing will be discontinued at 10:15 p.m.
CT 3 Play Prizes and Odds
The CT Lottery Play 3 payout table looks a little bit complicated since there are so many possibilities. The type of bet and the amount wagered will determine the prizes that players will win. The number of prize tiers is imposing, and this Connecticut game offers a lot of flexibility.
The odds of winning with a straight bet are one in 1,000 – impressive statistics compared to the odds of winning some of the big national lotteries in the US. For every 0.5 dollars spent on such a bet, you will win 250 dollars. In that case, spending 2.5 dollars on your ticket will give you a prize of 1,250 dollars.
For a three-way box, you will win 83.5 dollars for every 50 cents spent on a ticket. A three-way straight/box bet will produce a prize of 333.50 dollars per every 50 cents you bet.
The smallest reward is for a pair. In that case, you'll be entitled to a prize of 25 dollars.
You can get better information about all of the prize tiers and the individual awards you can claim by visiting the Connecticut Lottery website.
To know what you'll win when the Wild Ball is activated, you will need to double the wager amount. That means that if you bet 50 cents and won, you will receive the prize that applies to the one-dollar wager tier.
All Play 3 winners have 180 days from the drawing date to come forward and make a prize claim. Sums of up to 599 dollars will be paid out at all of the Connecticut Lottery retail venues. Sums ranging from 600 to 5,000 dollars can be cashed out within High-Tier Claim centers, by mail, or by visiting the Connecticut Lottery headquarters. In that instance, winners will need to fill out several forms, and there will usually be some processing time before the payout is issued.
CT Lottery Play 3 Results
As you can see, CT Lottery Play 3 is a nifty little opportunity to test your luck and win some money. What does it take to determine if you've received a prize from a daily drawing?
The CT Lottery Play 3 results can be checked out in several ways.
Day drawings are televised during the week, but you can't watch the drawing on Saturday or Sunday. For these results, you can visit the official lottery website or go to a nearby retail venue. This way, you'll find out if you've won anything, and you'll also get to cash out the prize.
Lottery Pros is another source of reliable information about results. Just visit the respective CT Lottery Play 3 page, and you'll get the latest results, as well as an extensive archive there.
CT Lottery Play 3 Number Generator