Stealing, Cheating Lottery Thieves Get Caught Red Handed
Last updated on February 18, 2018 by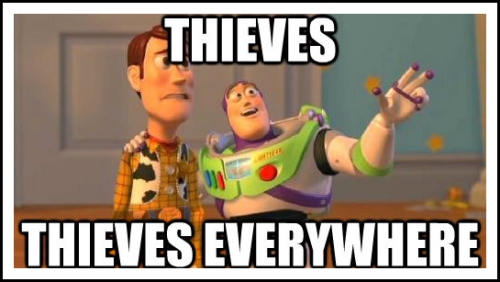 How far would you go to claim a lottery win? Most people are honest and trustworthy and play the games they can afford, just dreaming they can win. For others, the lure of money can do strange things. Imagine being the kind of person who steals a winning lottery ticket from someone else's grasp and then trying to claim the money as your own. It has to rank as one of the lowest crimes, to cheat someone who is probably much worse off, from the money they have rightfully won.
Here are the stories of three stealing, cheating lottery thieves who got caught red handed – and the consequences. They're not nice tales, but make compelling reading.
Lottery Cheat Number One – New Jersey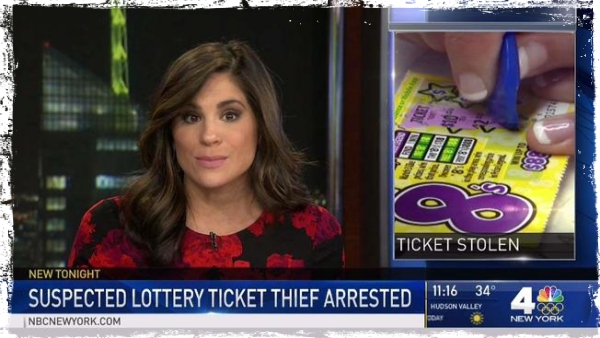 Over in New Brunswick, New Jersey we find out about the story of Rayhan Sorwar, who has this week been charged with theft, conspiracy and an attempt to launder money after an audacious plot went wrong.
Sorwar worked in a New Jersey convenience store and has just been charged with stealing a $1 million winning lottery ticket from its rightful owner – a despicable and selfish act.
The Middlesex County prosecutor's office has released a statement which says a customer had come to them and presented a scratch off lottery ticket which had winning numbers on it, and was dated for the month of September. It was bought at a convenience store in Edison – the one which Sorwar worked at. Prosecutors for the case said that Sorwar took the ticket and should have given the customer a claim form so she could apply for her rightful winnings. Instead, he gave her two more lottery tickets as her prize and pocketed the winning ticket himself.
Police then say that there was an attempt to cash the winning ticket at the lottery commission in Lawrenceville soon after. The ticket was intercepted and Sorwar caught.  Officials say the rightful owner has now been contacted and she is in receipt of the money that was rightfully hers in the first place.
Sorwar cannot be contacted for comment as he has no listed phone number at this present moment. Prosecutors for the case also say that it isn't clear whether or not Sorwar has an attorney who can act on his behalf right not.
Lottery Cheat Number Two – Quebec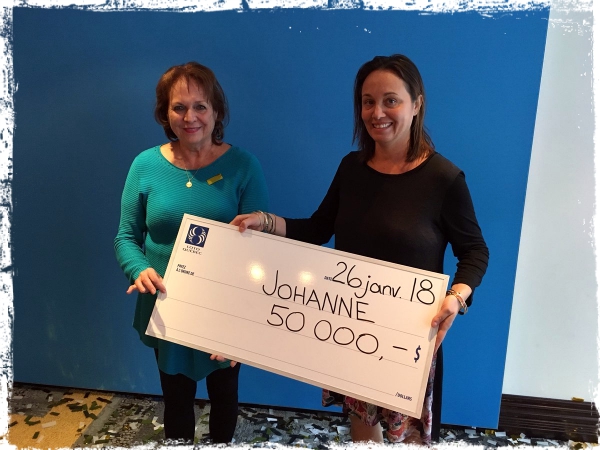 We find our next Lottery Cheat over in Quebec, Canada. The Loto Quebec game is played by many thousands of people regularly and there is a rule that the retailer who sells a big money winning ticket to a customer will eventually end up with between 6-8% of the winning sum. It is believed that one reason for this seemingly random amount is to stop any of the retailers selling tickets to steal any ones that win big money.
However, it seems even this wasn't enough to put off one store clerk who thought they'd try their hand at appropriating some lottery money.
Earlier this week, a woman by the name of Johanne Raby, took what she believed might be a winning Lotto Quebec ticket to be verified. The clerk took the ticket from her, checked the numbers and noticed it was a winner.
However, instead of telling Raby she had won a huge amount of money, he decided he was going to steal it from under her nose so she couldn't claim what was rightfully hers. The clerk had even gone as far as to validate the ticket by checking the numbers visually instead of scanning it into the Loto‑Québec ticket validator, which is the rightful process.
The clerk took the ticket, told Raby she hadn't won anything at all, and she left the store empty handed. The clerk then hatched a plan to forge her signature so he could claim the prize himself. However, he didn't realize that the ticket had been registered online already.
A few short days later, Loto‑Québec's investigators, smelling a rat, managed to find Raby and told her what had happened and that she was, indeed, going to be a wealthy woman. She had, in fact, won her choice of either a car or $50,000 in cash.
Raby admits that she should have checked the numbers properly, herself, before she gave them to the clerk and she also should have asked for the ticket back, even though he had told her she hadn't won anything. It's a lesson learned for this lady, and the fate of the clerk who attempted to take her money has yet to be decided, but it goes to show there are systems in place for lottery games that can't be cheated!
Lottery Cheat Number Three – Florida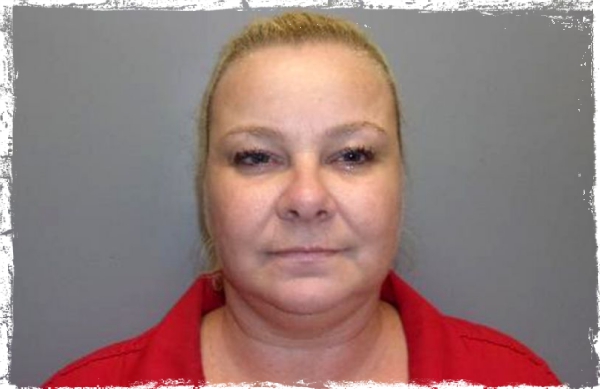 A Florida cashier has just been caught for allegedly trying to scam a customer out of a winning lottery ticket, he'd bought in good faith from the store she worked at.
Crystelle Baton, aged 42 and who worked at a branch of Winn-Dixie Liquor store in Fort Myers, Florida was arrested and then accused of attempting to cheat a 'customer' out of a $600 lottery ticket prize by simply handing over a $5 bill instead.
She was managing the cash till for the day, when the customer came in. Unfortunately for her, the customer who came in with the ticket was actually an undercover lottery agent.
Instead of telling the undercover agent that they had won the $600, she took $5 out of her own purse and handed it over and told them that was the total of their winnings and the ticket was only worth that amount.
The agent appeared to accept the story and left the store, returning some time later that day to arrest Baton for her crime when the $600 lottery ticket was found hidden inside her notebook.
Baton was charged with larceny grand theft and there was a $5,000 bond placed on her on Tuesday. She is due to appear in court on 26th February.  Authorities said that she was actually caught up in a wider investigation, which takes place regularly whereby Lottery Commission employees check up on ticket sellers in an effort to make sure that the games were being played as they should be – and that no-one is being cheated. Seems she just got very (but deservedly) unlucky.
The store at the heart of the investigation is taking the matter seriously and will comply fully with the authorities as they investigate further.
You May Like