What Countries Hold the Most Lottery Winners?
Last updated on April 13, 2017 by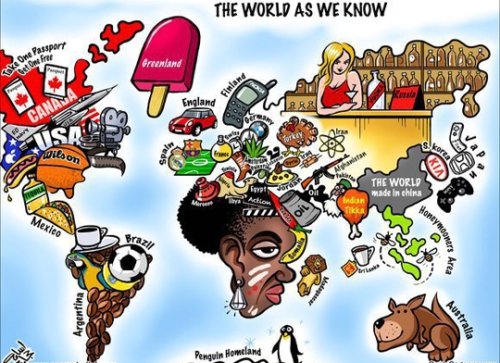 There are lottery players all over the world. Different lotteries, with various rules are played on a daily basis. A while ago, I wondered, what country has the most lottery winners? Where should I move to have the highest chances of winning the lottery? As it turned out, this was an interesting task, but it was a real struggle. In the end, the results were clear cut.
A word of advice, do not move! Play the lottery from where you currently are. Don't get out of your comfort zone, it's where you can perform better.
So, let's take a look which countries hold the most lottery winners, both in Europe and the USA, being the two biggest segments.
Most Lottery Winners by Country in Europe
The two most popular lotteries on the ground of Europe are EuroMillions and the EuroJackpot, with EuroMillions being significantly more popular than its counterpart. The list you will find below is comprised of the combined results of both lotteries. I must admit, I expected Europeans to be more passionate about the lottery. The density of lottery winners and lottery players in general varies greatly. Of course, the standard of living is an important factor that affects the lottery player base. Nevertheless, we start with Slovenia!
·      Slovenia
It's a small country east of Italy, home of little over 2,000,000 people and famous for its beautiful natural treasures. Although in the one digit numbers, Slovenia is the home of a significant number of big time lottery winners, with the biggest one being €28m. Slovenians enjoy their very own national lottery, which is a 7/39 lotto. However, it's not as impactful as the transnational lotteries, like EuroMillions. Surprisingly, but the Slovenians are more fortunate with EuroJackpot than EuroMillions.
·      Denmark
Let's head up north to Denmark. It was a close battle between Slovenia and Denmark, but the Danish came on top. Denmark is the place where lottery winners live the lives as if they're characters in a fairy tale. They're rather interesting stories to look into, but this is, after all, an article of a different kind.
They too are more into the EuroJackpot than EuroMillions.
·      Finland
Slowly, but surely, we enter a charted territory. Finland also has a fair share of lottery winners on the grounds of Europe. To be more precise, the statistics say it is home to almost 29% of all lottery winners in Europe. I can also put a finger to how many lottery winners so far come from Finland. The answer is 10!
Bear in mind, Scandinavians are fond of EuroJackpot.
·      Germany
Germany is the uncrowned leader when it comes to EuroJackpot, being the home of 45% of all winners. However, I should also make a note that it is the most populated country in Europe, following Russia. Besides beer, apparently they're in the lottery as well. I anticipate them becoming the leaders in EuroMillions as well.
·      UK
If I were to compile a list of countries with most lottery winners, including local lotteries, the UK would come in 1st. However, on a continental level, they come in 3rd. UK is the home of two of the biggest EuroMillions lottery winners.
·      Spain
The Spaniards are the second most successful lottery players when it comes to EuroMillions. In total, they have 80 lottery winners, all of them multimillionaires. If I put a percentage to these 80 lottery winners, that's 22.5% out of all EuroMillions winners. Considering how big the European Lottery market is, this is a rather enviable success rate.
·      France
The undisputed French lottery players come in 1st with a staggering 83 of the biggest lottery winners in Europe. That's roughly 23.5%! Sure, the Spanish are rather close, but these 3 winners make a big difference. Besides croissants, fine wine and the Eiffel Tower, the French boast with the highest lottery success rate, especially when it comes to EuroMillions.
Most Lottery Winners by State in the USA
I took into consideration the biggest US lottery, the Powerball. Furthermore, only bigger than average jackpots were considered, in other words, impactful jackpots.
·      Louisiana/ Wisconsin
It would've been unfair to put Wisconsin in front of Louisiana, mainly because they share the same number of lottery winners. These states hold 15 lottery winners each. Don't be fooled by the low number. These are, after all, the last countries on my list.
·      Pennsylvania
Add 2 lottery winners on the aforementioned 15 and we're in Pennsylvania. With 17 lottery winners, but with much higher potential to have much better results in the future, they are better lottery players their aforementioned counterparts. Pennsylvanians are rather successful when it comes to Powerball.
·      Minnesota
The count of lottery winners starts to increase significantly, with Minnesota having 22 lottery winners. This result is not out of the ordinary, considering that Minnesota has always been known for its passionate lottery community. $50,000 and $100,000 Powerball prizes are a thing in Minnesota, on a daily basis. Bear in mind, this data was not taken in consideration.
·      Missouri
I'm almost there! But first, we're going to make a stop in Missouri, because it is the state with the 2nd highest number of lottery winners in the USA. To be more precise, it is the home of 31 lucky lottery winners. The sale of Powerball tickets started a little early, back when it was Lotto America in 1988. Most likely this is the reason why it ranks so high. Otherwise, it would've been way down our list.
·      Indiana
It was a long way, but we finally arrive in the state that holds the most lottery winners in the USA. It's Indiana, with 38 lottery winners since 1990. Despite the late start of Powerball lottery ticket sale, they still come on top. In recent years they were not as successful as they were in the 90s and the start of the 21st century. Nevertheless, if you want to win the Powerball, feel free to move in Indiana if you want to have the highest odds of winning this prestigious lottery.