Tips to Avoid Lottery Fraud
Last updated on June 28, 2017 by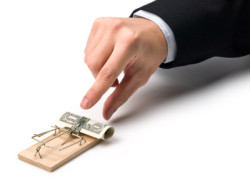 Recently, there has been a significant increase in the number of lottery scams. Many of the world lotteries embracing online lottery have made the situation worse. It has reached a point where it becomes difficult to distinguish between an actual lottery and a scam. It is for this reason that it becomes necessary for one to be equipped with ways that they can use to spot a lottery scam.
Just as the old adage goes, when the deal is too good think twice, the same applies when dealing with online lottery. Some lottery scams will send letters or email informing the recipient that they have won some huge lottery jackpot. It is impossible for one to win any lottery prize without participation. This is probably the best pointer that you are dealing with lottery scammers.
No lottery official will contact you regardless of the amount of money won. Lottery officials only know of the location of a lottery ticket, but are unaware of who won the prize. Any email you get that claims you have won some cash in a lottery game is probably a hoax that aims to part you from your hard-earned cash.
Once you show the interest in the scam, the scammers will ask you for your personal information. The information may range from your credit card number, social security number or your bank account. They do this in the disguise that they will use the information in sending you the lottery winnings. Additionally, they will ask you for cash to process your lottery winnings.
No legitimate lottery will ask you for such funds. This is because deduction will be done on your lottery winning. Even if you decline to send the amount, the scammers will already be in possession of your personal details and hence can use to defraud you of your money via other ways though identity theft.
The best way to deal with lottery scammers is totally ignoring their mail or emails. You can go a step further by reporting such incidents to relevant security officials.