Three days to go until the Spanish ElGordo Navidad draw
Last updated on February 26, 2014 by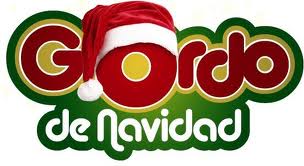 Don`t miss the Spanish ElGordo Navidad draw
Despite the fact that it doesn't offer the largest payouts in lottery history, The El Gordo Navidad is the lottery that has the largest prize fund worldwide. This comes as no surprise because 70% of all the money lottery makes as a result of selling tickets is used to fuel the special Christmas prize fund. Last year another record was shattered and in 2012 it is time for a new one, as the officials announced that the total prize pool will exceed €2.5 billion. The numbers are simply mind blowing and the only reasonable conclusion for an avid lottery player is to purchase tickets right now.
Time is quickly running out
Don't let the name of the El Gordo Navidad deceive you because despite the fact that this is the Christmas lottery the draw doesn't take place on December 25. The main event will be held three days earlier and those who are very lucky on December 22 will have more money than they ever dreamt of for buying Christmas presents. There are hundreds of thousands of people winning every year and with so much money in the prize pool, it is only natural for this lottery to be the highlight of the year.
Spanish players regard it as a tradition these days and many people from beyond borders are frantically looking for online vendors that can introduce them into the inner circle. A regular lottery draw doesn't take more than a couple of minutes with all the introductions, but when it comes to El Gordo Navidad, it is an event of extraordinary proportions. For five hours in a row the draw takes place and those who watch it year after year say that they wouldn't miss it for the world.
Guaranteed prizes with El Gordo Navidad
One thing that makes this lottery stand out from the crowd is that unlike regular ones which are frequently rolling over the jackpot, Spanish ElGordo Navidad draw is guaranteed to have winners. The first prize is capped at €4 million but the more money is collected, the more players will win this Christmas thanks to the original system. Players can choose between buying a whole ticket or a fraction that represents a 10th of it.
What happens is that all tickets will feature various series and when they are printed, it is possible for the same number to have as many as 190 copies. There is no other lottery in the world that creates so many millionaires on each draw, and this explains the enthusiasm surrounding El Gordo Navidad. The ceremony of drawing the winning numbers is a treat for the eye and the balls are extracted from two different machines with schoolchildren announcing them to the audience.
Check out how to Start the year as a millionaire with Spanish El Niño lottery draw.
You May Like