Things about the lottery that will blow your mind
Last updated on January 22, 2014 by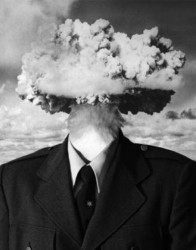 Weird and Wonderful Facts on Lotteries
Just when you think you're coming to grips with playing lotteries, let's throw some weird and wacky facts to consider. Most of these are fun and I'm still renewing my subscription for the next month! You can't win unless you play.
Lightening Can Strike & You Can Win
Speaking with a mathematician the other day, I asked him to put the odds on winning a lottery into perspective. He said you have better odds getting hit by a car on the way to buy a lottery ticket than winning a lottery; that you have a better chance getting struck by lightning than winning a lottery. The funny thing is I have a friend that had all three happen in the same week. How is that for beating the mathematical odds!
It Can Be As Simple as I, 2 3 Winning a Lottery
Back to my friend the mathematician, I asked the question of what about the odds on specific numbers being drawn. He said that each number has the same probability odds to be drawn. An example is in 1999, Canada's Lottario drew the numbers 1, 2, 3, 4, 5, 33 with a bonus number of 25. In 2004, a lottery in Maryland had 33, 34, 35, 36, 37 and bonus 27. He said there are greater odds on more than one person picking the same winning numbers, especially during a mega lottery draw because of the number of people that are playing.
Bubbling Balls Stall Lottery Draw
How about the odds on something going wrong with the drums during a lottery draw? It happened in 2011 in the South California Health Lottery. Most lotteries regularly measure, weigh and x-ray the balls used and run tests to make sure the machines are operating correctly. This is done under the supervision of the organizers and auditors and the machines are kept under lock and key at all times.
Looking for Another Income With Lotteries
According to a study conducted in California, 40% of lottery players are unemployed. Of these people, mostly played the same numbers for the same lottery every draw. A large percentage of them also play in private syndicates usually with other people from the same industry they worked in.
My Money and Where I'll Spend it
UK National Lottery operator Camelot did a study looking at the habits of winners. 50% of lottery winners will move house within three months, 29% will buy a hot tub, 22% will put in a games room, 16% a home gym and 12% a home bar. One of the hilarious facts was 22% will get a dog and only 4% get a cat. Another site claims (yup, more mathematicians) one third of jackpot winners will declare bankruptcy. This is usually as a result of poor investments, lending money to family and friends and generally not getting good advice when they won that big jackpot.
Whoops – Running to Claim My Ticket
But before you can win you have to check your numbers and within a specific time frame. Powerball says they have over $61 million in unclaimed prizes. In 2012, California was on the hunt for a woman who won $23 million. They posted a picture of her and thankfully almost at the end of the 180 days when her ticket would expire, her daughter recognized her photo in a newspaper. Then there was the pastor in Illinois who was cleaning out his desk and found a heap of unchecked lottery tickets. One of them just happened to be worth $1 million!
Lightning, Accidents and I Won!
Whether you get hit by lightning or hit by a car, you can't win unless you play. Make sure you stash your lottery ticket somewhere safe and check it. Can you imagine if you won and then found the ticket after the expire date? My tickets printed and glued to the refrigerator!
You May Like