The $3 Mega Millions ticket that yielded $157.8 million
Last updated on February 26, 2014 by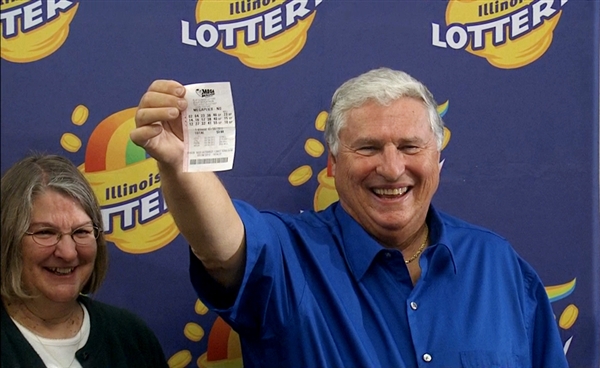 Hidden fortune in the $3 Mega Millions ticket
In April 2012, a married couple from Red Bull Illinois presented themselves in public to claim their jackpot prize. The coupe had achieved what many will only dream about. In their hands they held a mega millions ticket worth a whooping $656 million.
They had hoped for a few dollars win after purchasing their lotto ticket. But little did they know that Mega Millions were going to be the means to propel them straight into the exclusive Millionaires club. Either way, Merle and Patricia Butler had their lucky day finally arriving.
A Mega Millions draw held the previous night had made the couple instant millionaires. Their ticket that they had purchased through a quick pick for $3 was literally their ticket on the glamour train. They were watching the news and Merle Butler wrote down the numbers being announced.
Upon removing the ticket from his wallet, he felt spasms of joy spreading all over. The ticket he held matched all the winning numbers from the draw. The couple could not believe their luck and Patricia Butler was so elated she could not stop giggling for about four hours.
As the pleasant news slowly sank in, the couple was awake all night trying to find out if they were the only winners of the epic $656 million Mega Millions jackpot. From the news doing rounds, the couple was going to share the jackpot with two other winners.
A simple $3 Mega Millions ticket was the pivot that turned their lives around. Early the following day, the two decided to secure their ticket and took it to a bank. They definitely understood the implications of not being careful, that they could end up losing the money.
When they claimed their prize, they settled on taking a lump sum rather than annual installments. The prize was worth $157.8 million. Hoping to prevent too much fuss about their win, they told only five family members and close friends. They took their time for three weeks to finalize their claim. They worked with out of town legal and financial advisors. Going discrete was necessary for their own peace of mind.
When asked about their plans to spend their newly found fortune, the couple had been yet to place a finger on what exactly lay ahead. However, they were clear on the fact that they were not going to move out of their hometown.
You May Like