The Truth about Lottery Systems
Last updated on December 13, 2018 by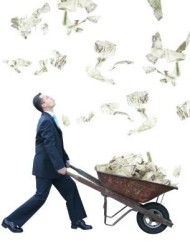 As we all know the lottery is a game of luck. Nothing is certain here. If you win prizes in the lottery, it is because you are plain lucky. But there are things you can do to increase your chances of winning big in a lottery.
That is where lottery systems come in. Lottery systems are software that promises to increase your chances of winning lottery prizes by helping you choose the right number combinations.
But whenever you are buying a lottery system, you must keep in mind that these systems only help you choose numbers rationally based by taking into account various factors. These factors may include frequency of a particular number being selected, the selected numbers in the last few years, etc.
Lottery systems take all these things into account and provide you the number that it thinks will most likely be chosen in the upcoming draw. In under no circumstances, would the lottery systems be guaranteed success for you, although they will claim to do so?
But, on the other hand, it is always better to play lottery through a lottery system than just randomly choosing the numbers. Lottery systems do improve your chances of winning if not guaranteeing it.
But if you are thinking of buying a lottery system, then be careful. Many scammers are lurking around to rob you of your money. That is why, before you buy a lottery system make sure it is an authentic one and with a good reputation amongst the lottery players. Carry out thorough research on the system before you spend your precious money on it.
You May Like