First Ticket Lottery Wins: The People Who Won the Jackpot after One Attempt
Last updated on March 18, 2019 by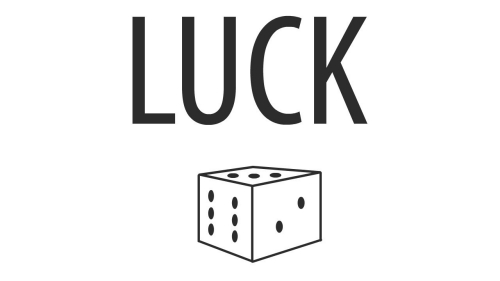 Many of us play the lottery for years before we win anything – and sometimes it's only the occasional few hundred dollars if we're really lucky. Some people strike it lucky much quicker – and some do it on their first attempt. Here are the stories of first ticket lottery wins: the people who won the jackpot after one attempt. You'll be amazed at the luck they had and the amounts that they won!
Charlie Lagarde
Charlie Lagarde, an 18-year-old from Quebec went and bought a lottery ticket along with a bottle of champagne to mark her coming of age on 14th March this year. The champagne was popped for different reasons when she ended up winning the lottery and was offered the choice of either a $1m (£550,000) lump sum or $1,000 (£550) a week for the rest of her life.
After careful consideration, Charlie opted for a weekly payment of $1,000 per week for life – after speaking to a financial advisor, because this will not be taxed.
Family and friends joined her as she claimed her prize at Loto-Quebec's Headquarters in Montreal. Lottery spokesperson Patrice Lavoie said "It's without taxes, so it's equivalent to a salary of more than $100,000 a year, so it's a great start in life for that young lady,"
Charlie has said she wants to use the money to travel and put it towards her education. "I want to study photography. One of my dreams would be to work for National Geographic," she said
Jane Park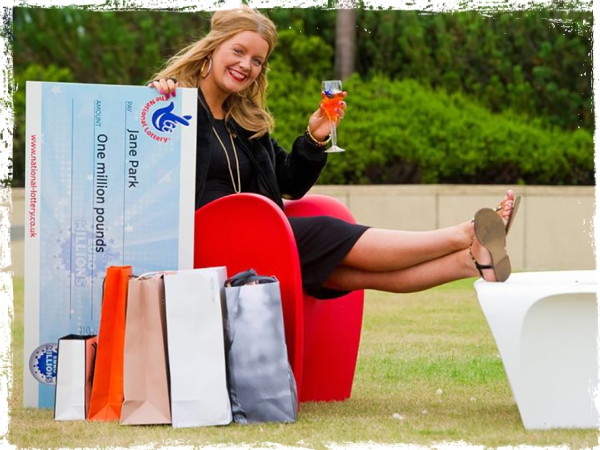 Jane Park won £1 million in 2013 after buying her first ticket but has recently revealed that she's taken on a job in a chippy to help make ends meet and was trying to make a new start.
On Twitter, the plucky Scotswoman who still lives with her parents and catches the bus bantered with some of her 2,600 followers who gave her jokey orders for food
She jokingly commented: "Aw right didn't realize cause I won the lottery and have money I'm not allowed to work in a chippy.
Jane has also found the job stressful so far, tweeting on her first day she said: "Working in a chippy isn't as easy as it looks." and also: "I'm working til 1" followed by several crying emoticons.
Jane, who is from Edinburgh has previously been the victim of online trolls who criticized her appearance after she won. Some of her social media followers made online food orders as news of her new career spread, one asking her for a "bag of chips plz". Jane didn't miss a beat and came back with: "Salt n' sauce?"
She also enjoyed some more financial luck when she bet £5,000 on her team (Hibernian) to beat Rangers in their Championship clash at Ibrox. When they won 2-0, she pocketed a further £12,500 from the bookies.
Jane bought a three-bedroom house and enjoyed holidays with the big-money prize has also had a few other little treats. She had breast enhancement, boosting her assets to 36FF. She starred in BBC documentary Teenage Millionaire: The Year I Won the Lottery after a TV crew followed her for 12 months.
The film highlighted her strict upbringing on an estate in Scotland with two drug addict parents, and how even though she'd bought a huge house – she eventually moved back in with her mum.
Mi Hyun Moon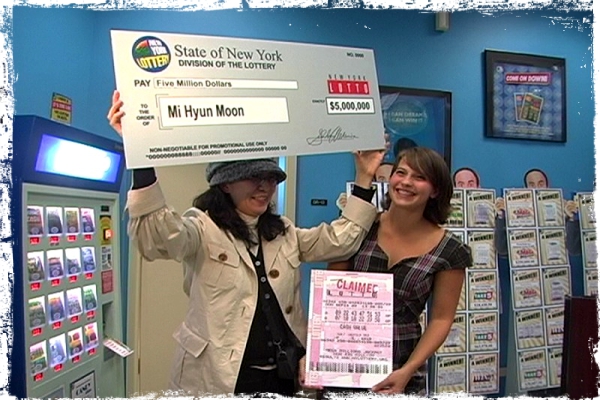 Won $5,000,000 on her first ever lottery ticket! Mi had spent twenty years living in Queens before she took a move to Philadelphia. She'd go back home to see her friends and family as often as she could, but on one particular visit home – in 2009, she had a trip that dreams are made of.
Buying her first ever lottery ticket, on revealing the numbers she found out she'd won $5,000,000. "To be honest, I am still getting over the initial shock. I am dreaming of all the things I can do with the money. The kids' college funds are paid for," said the lucky mother of two.
Lisa Quam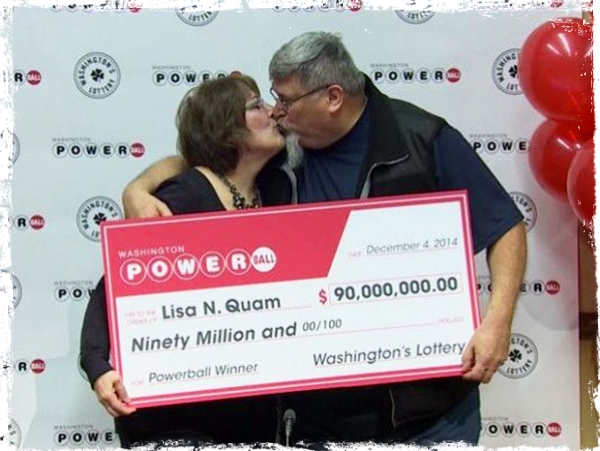 Won $90,000,000 on the lottery with her first ever lottery ticket purchase. After taking a short break from chores and cooking the family Thanksgiving Dinner, she went with her husband to get some provisions from the grocery store and bought a ticket. This turned out to be the win to end all wins!
"The cashier was really nice and asked if we wanted to purchase Powerball. I said, 'Sure!' I had never purchased a Powerball ticket before," she said after news of the prize was revealed. The couple both decided to quit their jobs at Boeing and spend the money on a new car, traveling and taking care of their family.
Skylar Uhren
Won $1,000,000 on her first lottery ticket. Skylar had needed a lot of convincing from friends to go ahead and buy a lottery ticket. In the end, it turned out to be one of the best decisions she'd ever made as for when she checked her numbers; she won a Match 5 prize totaling $1,000,000 – back in 2012.
"I just wanted to play scratch-offs, but friends convinced me to pick up five Powerball tickets. I really didn't want to waste my money," explained Uhren.
Frederick Walker
Frederick Walker, a 19-year-old from Florida raise eyebrows when he found a completed lottery ticket at the store he frequented and decided on a whim that he would play the same numbers, and buy his own, first lottery ticket. It proved to be a great strategy, and from it, he won $2,000,000
"When I heard about the billion dollar Powerball jackpot, I decided to try my luck and buy a ticket. How lucky that the first time I played, I won!" said Walker after his amazing win.
If this has convinced you to buy your first lottery ticket, then go ahead! What have you got to lose? You might strike it lucky as all of these first-time players did.
You May Like