The First (and Biggest) Lottery Wins of 2018
Last updated on January 15, 2018 by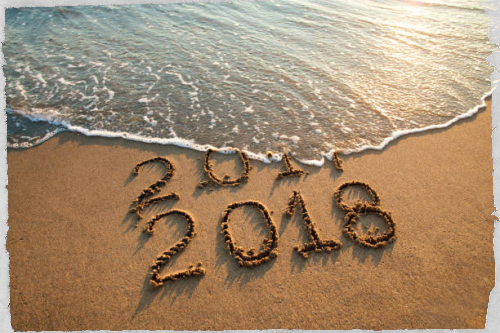 If Christmas and New Year have left you feeling a little bit strapped for cash and in need of a lucky lottery win, then take heart – it could be well on its way. 2018 is only a few weeks old and already there have been some amazing big money wins. Here's the lowdown on the first (and biggest) lottery wins of 2018.
Florida Mega Millions Mega Win
Officials who take care of the Mega Millions draw in Florida said on Saturday 6th January that one lucky ticket had
potentially matched all the winning numbers needed to hit the jackpot in a draw that was worth $450 million!
The Mega Millions draw on Friday night (5th January) was claimed to be the fourth largest jackpot in the history of the Mega Millions. The drawn winning numbers drawn were: 28, 30, 39, 59 and 70. The Mega Ball was drawn as 10.
Lead Director of Mega Millions Gordon Medenica said in a statement: "Congratulations to Florida on their big jackpot win. This has been an exciting run for Mega Millions players and a great way to start off the New Year!"
At the present moment there has been no news released on where in the state the winning ticket was purchased. The highest recorded jackpot for the same US Mega Millions draw was $640 million, 6 years ago in 2012. In that instance the win was split between three players in Illinois, Kansas and Maryland. The other big money wins were $648 million the following year in 2013 and 2016's huge $540 million payout.
It's worth noting some interesting stats about the draw, for those who might be interested in increasing their chances of winning big on the Mega Millions draw. Officials at Texas Lottery, noted that the most common gold Mega Ball number drawn since October 2017 is number 22.
Huge Powerball Win in New Hampshire
Surprisingly, one day after the huge Mega Millions win in Florida, The state of New Hampshire got lucky when a lucky player bought a winning ticket for a Saturday night Powerball draw which was worth $559.7 million!
The ticket was believed to have been sold at a Reeds Ferry Market in Merrimack, New Hampshire. Maura McCann, who acts as a spokeswoman for the New Hampshire Lottery also commented that the store that sold the winning ticket will get a $75,000 bonus for selling it. For the draw the winning numbers were 12, 29, 30, 33 and 61. The Powerball number was 26.
By Sunday morning the prize winner had still to come forward, and the Executive Director of the New Hampshire Lottery Charlie McIntyre had this to say."Winning such an incredible amount of money is truly life-changing, but before the winner begins making plans to buy an expensive yacht or a mansion, I would encourage him or her to take a moment to process what winning this prize means"
McIntyre also offered some sage advice for anyone playing and hoping to win the lottery, saying that players should always sign the back of their ticket and consult with a professional lawyer and financial adviser about how to deal with lottery winnings. Whoever has won this huge payout has just about a year to come forward and claim their winnings. Perhaps they're still in shock and not quite sure how to deal with it all.
This huge Powerball payout is the sixth largest jackpot currently recorded and it ranks as the seventh largest lottery jackpot ever! It also happens to be the second massive lottery prize to be sold to a New Hampshire player in eighteen months. In July 2016, a player in Raymond, who chose to remain anonymous, scooped the $487 million Powerball jackpot.
Massive EuroMillions Draw in Dublin, Ireland
It's taken just over a week for the lucky people to come forward and claim their prize, but a lucky winning ticket bought in Dublin, Republic of Ireland has scooped an enormous €38.9m EuroMillions jackpot. Sometimes, it naturally takes a little while for the shock to sink in, but the winners have finally plucked up the courage it would seem.
A spokesperson for the National Lottery commented that the winning ticket has now been officially verified and that all the appropriate arrangements are now being made for the player to collect their rightful prize as soon as possible. The spokesperson for the National Lottery and Euromillions also confirmed that the winning ticket was sold in the Dublin region, too. The win came from a QuickPick Ticket, which was sold just before the New Year on December 29th. The winning numbers are: 04, 08, 22, 23, 48 with Lucky Stars of 01, 12.
There are currently nine European countries that play the EuroMillions and the funds have to be collated between those nations, therefore it is expected that the fund will be ready by late this week (12th January).Of all the EuroMillions draws, this one was the third to be won in Ireland during the very late stages of 2017 and the 12th overall of all time since the draw began.
Oklahoma Lottery Players Win Big
These last draws might not be quite such big sums, but they are proof that you can strike it lucky at the start of the year by buying and playing the lottery. In Oklahoma, lottery officials are still advising people check their lottery tickets – for whilst the big Mega Millions and Powerball jackpots have been won and claimed, there are still some pretty hefty prizes that have gone unclaimed in the state.
On Monday, the Oklahoma Lottery stated that there were a number of Oklahomans who hit it big during Friday night's Mega Millions lottery draw. A $10,000 ticket was sold at a Circle K in Oklahoma City and a $30,000 winning ticket was sold at May Express in Oklahoma City. The owner of a ticket bought at Perfect Food and Gas in Broken Arrow should be able to come forward and claim a $1 million prize. There's one luckier winner in the state that officials have commented on – A $3 million winning ticket was sold at Chisholm Corner in Duncan. The winning numbers for the Mega Millions jackpot were 28 30 39 59 70 and 10.