The biggest lottery jackpot of all time
posted in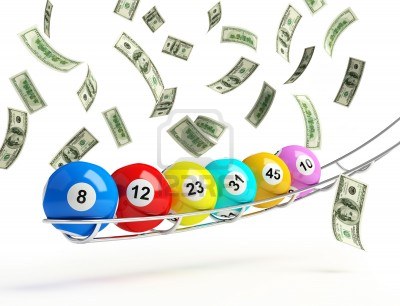 Lottery jackpot records
You can't blame lottery players for being overly interested in how large the jackpot is, because this is the main reason for why they purchase tickets in the first place. Online ticket vendors, make it possible for players from all over the world, to purchase lottery tickets for their games of choice. This makes it particularly important to know which lotteries are awarding the biggest jackpots, and which exactly was the bigest lottery jackpot ever won.
Criteria for determining the size of the lottery jackpot
In order to determine which lottery holds the record for the largest jackpots, it is vital to take into consideration different criteria. For starters, the largest jackpot awarded on one ticket is the EuroMillions jackpot of £161 million, which amounts to $260 million. The next in line would be the Powerball prize scooped back in 2006 which was decreased from a total $365 million to lump payment of 177 million.
Another way of establishing the largest lottery prize ever awarded is by taking into account only the total amount awarded for the first category. The MegaMillions are leading the pack with a jackpot of $640 million but the lump payment is reduced to $474 million and there were three winning tickets. If you think about the amount that the authorities are withholding after taxation, it becomes obvious that the three winners only split half of the total jackpot. The Powerball lottery came close to shattering this record in late 2012, but in the end two lucky winners split an amount of $587 million.
Spanish lottery leads in terms of prize pools
Another way of choosing lotteries is by taking a look at how much money they actually raise, and the size of the prize pool can be a determining factor. It is widely accepted that Spain's Sorteo Extraordinario de Navidad is the record holder, with the main jackpot frequently climbing above $1 billion. The prize pool itself was about €2.5 billion in 2012, but the principles governing this lottery are slightly different from its American counterparts.
Instead of awarding huge jackpots to a select number of players, Spain's Sorteo Extraordinario de Navidad is aimed at making many millionaires. The tickets are printed with different series, with each being made of five numbers and there are no more than 180 identical tickets. This guarantees the fact that after the draw takes place, 180 people will enjoy an equal share of the jackpot and these amounts usually consist of a few million Euros. Until recently, the Spanish lottery charged no taxes on large payouts, but the legislation has changed in early 2013 which is unfortunate for millions of players.
Check out Lifetime lottery winners 2012 as well.