Record lottery winner proves to be a Florida resident
Last updated on January 29, 2014 by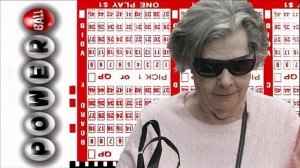 The largest ever Powerball jackpot was won one month ago and players nationwide wondered who the winner might be. It's turned out that the one who purchased the winning ticket was an 84-year-old Florida resident that goes by the name of Gloria MacKenzie. She won a jackpot worth $590 million but she chose to keep a low profile and the media couldn't learn a great deal about her or what she intended to do with the money. It is now obvious that at least a part of the prize was spent on good deeds and one of the most generous donations was aimed at helping a Maine high school with $2 million.
Giving something back to community
Whenever lottery players are asked about what they plan on doing with a potential payout, they say that a portion will go towards charitable causes. It turns out that most of them keep their word but the vast majority will only direct a small amount, and keep most of the money to themselves. Gloria MacKenzie proved to be very generous, and even though $2 million is not a huge sum compared to what she won, it is still a tremendous help for her hometown high school. The money will be used by the administrator to fix the roof and the superintendent told the media that the rooftop will be leak free in a matter of months.
Gloria MacKenzie chose to receive a one-time lump payment, which means that the record lottery winner took home $370 million after taxes. The media struggled to find out more about her and her family, but somehow she found a way of staying clear of the spotlights. Some speculate that the winner chose this particular high school not only because she graduated there 65 years ago, but also because her daughters are still living there and their own children might choose that particular high school.
Generous donations save small towns
The record lottery winner was born in a very small town and with just 1700 residents, they had a hard mission in coming up with the $7 million necessary for renovations. The money donated by Gloria will only help in fixing the roof but at least it will keep the high school going for a little longer and this is still a tremendous achievement. The inhabitants, whether they have children studying at that particular high school or not are thrilled with a gesture of goodwill and praise the donor.
There are other cases of small towns saved by generous donations and the one that frequently comes to mind when such cases are revoked is the one of East Millinocket. It was struggling with high unemployment due to the fact that its paper mill was closed, but the tremendous success of the Fifty Shades of Grey novel caused its reopening.
Check out Is it worth playing Powerball and Mega Millions anymore? as well.
You May Like