Online Lottery Scams
Last updated on April 13, 2014 by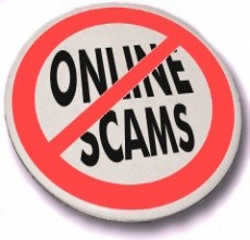 The advent of the internet has resulted in various positives and negatives. One of the huge negatives is the online lottery scams. It is very scary when one realizes how many online lottery scams are in operation that lures unsuspecting lottery players into their scams.
Some online lottery scams target personal accounts. Here, an email is sent to this individual stating that a huge amount of money has been won and he or she must claim it within a certain amount of time. There are various conditions that are revealed to the user. One of them is that, he or she must pay a certain amount of charge for transferring of the lottery jackpot to the recipient.
Obviously, most who are naïve about lottery rules would send this money. Most lottery companies deduct taxes during the purchase of tickets and never ask for such charges if the jackpot is won.
There are also fake websites that are really lottery scams. They offer exotic prizes along with their jackpot prizes. Their terms and conditions are bizarre where the 'winner' is asked to spend a huge amount of money before he can actually receive the prize. This charge must be sent to the 'agent' who will then forward the cash prize to him or her.
The online lottery scams are very common and sometimes the victims do get relief when they contact the authorities. But most of them remain unsolved. These scams take the names of genuine lottery companies and hence, it is difficult to distinguish which lottery offer is a scam and which is genuine. Yet, there are common symptoms which have been described that should be watched out for so that you don't fall into the lottery scams and lose most of your money. These are very cleverly designed and hence, there are so many victims.
Be Aware of Internet Scams!
You May Like