New leads in the Hot Lotto jackpot scandal
Last updated on August 4, 2013 by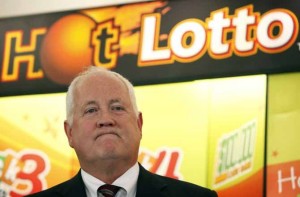 In early 2012, a 77 years old lawyer that goes by the name of Crawford Shaw stepped forward to claim the Hot Lotto jackpot. That was the starting point for a scandal that rocked the Iowa lottery and one and a half years later it is still uncertain who the person who actually bought the ticket was. From the very beginning, the officials had their fair share of doubts about the fact that Mr. Crawford was indeed the winner, and refused to give him the money right away without Mr. Shaw provides some clarifications.
Authorities worked closely with Canadian investigators
The new leads in this Hot Lotto jackpot scandal suggest that there might be some ties between the one who claimed to be the rightful owner of the ticket and someone living in Canada. The stakes are as high as they get because the jackpot was worth $14.3 million and Crawford Shaw refused to provide authorities with the explanations they required. The Iowa Division of Criminal Investigation got involved but 18 months after the jackpot was claimed, there are still no definitive answers, only suppositions.
What made this case very interesting was the fact that the lawyer waited until the very last minute to claim the jackpot and stepped forward just a couple of hours before it would've expired. He also created a trust in which he was the only trustee and demanded authorities to credit the money into a specific bank account. Although lottery officials acknowledged the fact that the ticket was valid and the one carrying it eligible for the Hot Lotto jackpot, there were simply too many doubts not to ask additional questions.
The Hot Lotto jackpot is still sequestered
Initially, the winner intended to transfer the $14.3 million into a bank account belonging to a corporation in Belize which is known as a tax haven. When lottery officials refused to do that, he renounced the jackpot and said that he was willing to give the money to charity but once again the authorities declined. In the end, Crawford Shaw refused to give any more information and simply walked away from all of those millions, but that didn't bring the end of the case. The DCI launched a full-scale investigation and now try to find out who actually bought the winning ticket by comparing surveillance footage.
The media went to great lengths to find out more about the identity of the one who bought the ticket, but the authorities refused to release the tapes or disclose additional information. So far, the agents investigating the case didn't travel to Canada but are working closely with Canadian authorities. It is perfectly legal for foreign citizens to play lottery games in the United States and they are eligible to cash in the money they win, but so far nobody claimed a dime.
Check out the Hot Lotto Syndicate as well.
You May Like