Lottery Premonitions: When Dreams Take Over…
Last updated on February 27, 2018 by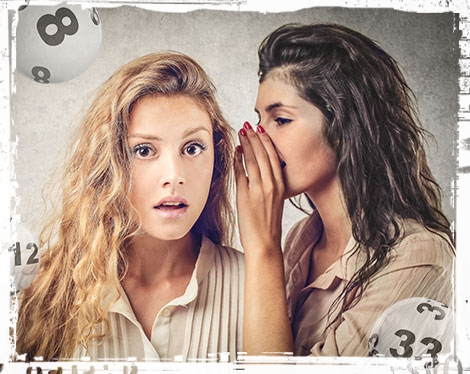 We can imagine how it must feel to win the lottery – but what happens when what we imagine turns into reality? It can happen – read on here to find out more about the people who had lottery premonitions when their dreams took over and secured them big money prizes.
Deana Simpson
In Deana Sampson was going through an incredibly tough time. The mother-of-two from Sheffield, England has recently lost her brother and had less than £10 to her name in her bank account.
She'd always been a regular lottery player, but her determination paid off one Wednesday night when her numbers were called and she won a jackpot of €6.3 million.
This was an extremely good fortune, but there was a moving story behind the win, the week before Deana's brother appeared to her in a dream and told her she was going to win the jackpot. Speaking to the press afterwards, she said: "I do believe someone up there was telling me something good was going to happen. First of all it's pure shock – it's not someone you've read about, it's you. Then you panic – how will you deal with it? Then you feel relief that you can pay bills, pay off debts. Finally happiness came because I could help family and friends and make their lives easier, especially my mum and dad."
Victor Amole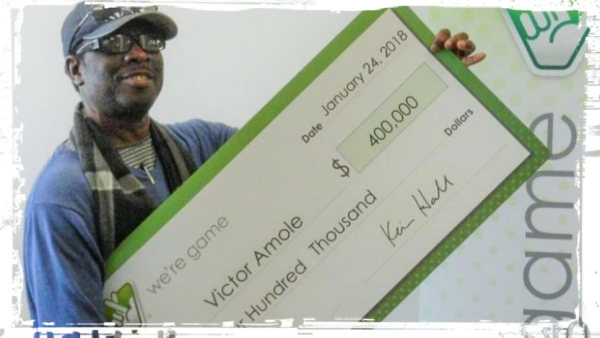 A man from Virginia won $400,000 lottery prize and afterwards said he saw his winning numbers in a dream. Victor Amole who hails from Woodbridge, in the state, bought four tickets in the Virginia Lottery's Cash 5 game. His numbers were all the same: 3 10 17 26 and 32.
Speaking afterwards, he said "I've never had a dream like that before" Amole bought the tickets at Fast Mart on Jefferson Davis Highway in Stafford, for the draw which took place on Saturday 13th January. Normally, he says he doesn't play the same numbers, but this time decided to rely on his dream, and ended up scooping $400,000.
Amole works as a computer programmer and he told the Virginia Lottery he intends to invest his winnings wisely. We hope he does!
Mary Wollens
Torontonian lottery winner 86-year-old Mary Wollens always thought she'd be a winner in the Ontario Lottery draw on September 30th, 2017 and a few days ahead of her winning draw, Mary dreamt of a lotto ticket and a large cheque. The vision inspired her with such confidence of a winning result that Mary decided to buy another ticket for the draw! This proved to be the best decision she'd ever made, and she won €11.5 million! All from a dream…
Olga Beno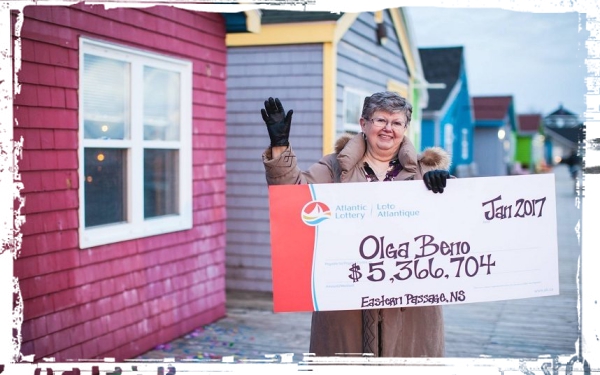 Going back some 30 years to 1989, Olga Beno of Eastern Passage, Nova Scotia had a dream which featured a set of lottery numbers. Believing in premonitions, she took the numbers and played them regularly, and although it took some time, finally in January 2017, her dream numbers came up, making her the winner of a massive Atlantic Lottery jackpot prize. She was lucky enough to scoop €3.8 million.
Speaking afterwards she said: "I know my numbers by heart, and I thought I saw them on the television screen the evening after the draw, but my eyes aren't good. So I forgot about it. At first I thought, it can't be. It's a mistake in the paper. Then I said to my sister, 'I think I won the lottery. She said 'Phone me back when you want to tell me the truth"
The win comes at a time when Olga is battling cancer and she will use some of the money to help fund her treatment. She has said she also now plans to take her husband, children and grandchildren on a trip to Disney World.
Tony Nutbrown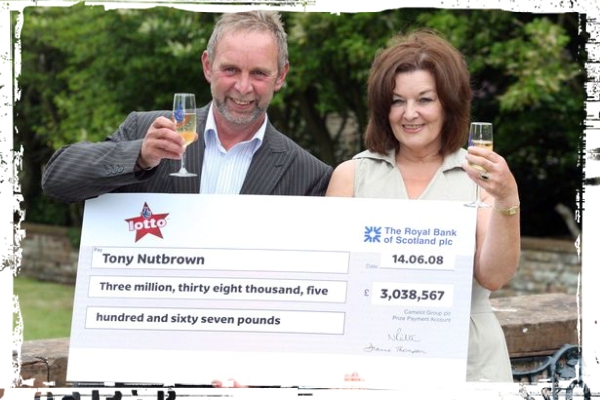 Tony Nutbrown was getting fed up of playing the lottery and not winning, like so many of us do – but in 2008 when he walked to his local shop to pick up a lucky dip, he had more reason than most to feel confident. Tony had a dream about winning the jackpot the night before it happened, but just hours later a mysterious psychic predicted the very same thing to his daughter, too.
On the day of the lottery draw when the numbers 7, 16, 17, 23, 29, and 34 came out, he became one of four jackpot winners, winning a total of £3,038,567.
The father of four told the story of the event to the press when he was presented with the massive cheque – and at the same time, appealed for the woman who'd made the prediction to get in touch.
He said she visited his daughter's pet shop in Hull on Saturday morning and told her that someone in the family was going to win the lottery. Tony lives nearly 200 miles away in Carlisle, he said "Claire didn't tell me about it until after I had won, but even if she had, I don't think she would have believed her. At the time this woman came in, Claire thought it was a very strange thing to say. She has been in before and Claire knows her by sight, but not her name. She said this peculiar thing and then left without another word. Then, that night, I won the jackpot. It's either an incredible coincidence or this lady can see into the future."
When he realized he had won the lottery he started to shake and then begged his partner, a nursing assistant, to check the ticket repeatedly.
He later added: "We are a very close family, and we plan to support everyone after our good luck. After working hard all our lives, this is a dream come true."
Patricia, his partner a nursing assistant, said: "I've been suffering with rheumatism and had missed quite a lot of work recently. It was just last week that I went back to work full time. I won't be working for a living anymore, but I will still go in on a voluntary basis. It is great that Tony does not have to do any physical work anymore. I used to worry that he would never be able to retire."
Hopefully, all these years later the couple is still enjoying their money and their freedom!