Life after Winning a Lottery – The Story of Two Lottery Winners; the Good, the Bad and the Ugly
Last updated on July 13, 2014 by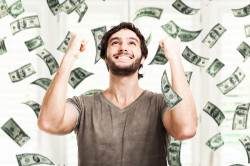 The Life of Two Lottery Winners
All lottery players wish to become lottery winners someday, but the reality of winning a jackpot and becoming a lottery winner is much more than just taking the fat check home. A jackpot can be a boon and a curse – it can change your life for the better, for the worse or both! It can change the lottery winner's life and their place in a community. Here are two people; David Kevitt and Pat Broderick and his wife Mary, who publicly described how things turned out after becoming lottery winners.
The Lottery Winners' Turn of Events
David Kevitt
In October 2004, Moneymore resident, Kevitt won €1,350,000 in a midweek draw and this was when his life took a turn to terrible. The win ruined his life that even today Kevitt struggles to pick the pieces of his shattered life. After winning, he was told he would never have to worry about money ever again. That's the only thing he had done ever since – worry. Before becoming a lottery winner, he never worried about the money, but as soon as the Lady Luck showered her blessings, she accidentally spilled over depression, suicidal thoughts and mental health issues.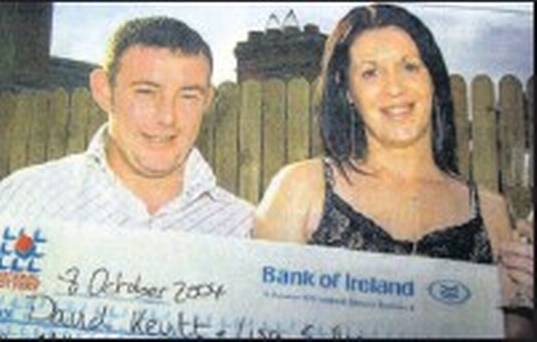 Kevitt, who was then 28 years old, lost nearly €600,000 in an attempt to establish himself as an entrepreneur – the owner of a small fruit and vegetable shop. Even when he worked sometimes over 15 hours a day, the little shop rewarded him with a breakeven of €800 for six days' business. Money can buy a luxurious bed, but unfortunately it can't buy sleep. Levitt spent sleepless nights, woke up very early morning and struggled to keep his thoughts from damaging his self-esteem.
He worked hard to pay the rent, buy stock (most were losses) and eventually said goodbye to his little shop after three years of pure hell. In 2006 Levitt, who was already drinking more than he required, realized how isolated he felt in a crowd of people. He was often found in pubs drinking away his depression and answering the silly questions that people asked in the pub. People were so aggressive, even one of his friends started talking to him in an aggressive manner, pushing Levitt out of bounds and ready to pounce. Before he did anything to worsen his situation, and before busting the heads of others who annoyed him with aggression with a martial art sword, his partner and her brother stopped him.
Pat Broderick and his wife Mary
On a €10 ticket, Kinsale resident and postman Pat Broderick and his wife Mary won €7m in 2011. Pat had then declared that nothing will change his life and that he will remain as down-to-earth as he was prior to becoming a lottery winner. On a nice and warm Sunday, Pat found out that he had hit the jackpot; he was excited and shocked, but he didn't do anything mad. He hit the pub for a couple of pints and went straight home.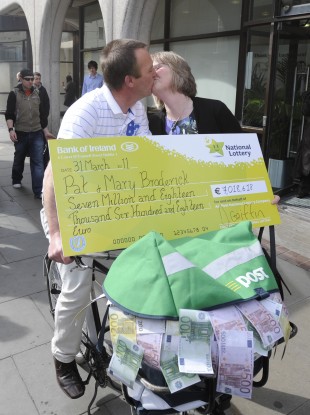 On Thursday night, the couple collected their prize money in a rather extravagant way – the entire family of 30 people booked a bus from Kinsale to the Lotto headquarters in Dublin! On the way home, they had a meal at the Horse and Jockey in Tipperary and celebrated at the pub as soon as they reached Kinsale. The following Monday and Tuesday Pat went to work, took all his holidays and finally retired when he was 47. He missed working, but he compensated it by going road bowling, playing golf, shooting and doing everything else he missed out on!
According to him, his quality of life is 100% better as a lottery winner than before hitting the jackpot. He never bought anything flashy; he renovated his house by building an extra room and a garage – again nothing fancy. He has donated to several charities, gifted some to his family and does spend a bit for himself, but remember never to go mad.
Two Lottery Winners and Their Lives Today
David Kevitt
As soon as he started treatment for severe depression, he vowed to stop drinking. Although he has some traces of anxiety and depression, he feels liberated without alcohol. In terms of money, he is broke, but he has a wonderful partner and four children. Recently he started a new venture – a mobile coffee van.
Pat Broderick and his wife Mary
Money hasn't changed anything; in fact, he is more relaxed and still continues to play the lotto for €10 a week – hoping to win again!
You May Like