January 2018 Lottery Winners Digest
Last updated on February 20, 2018 by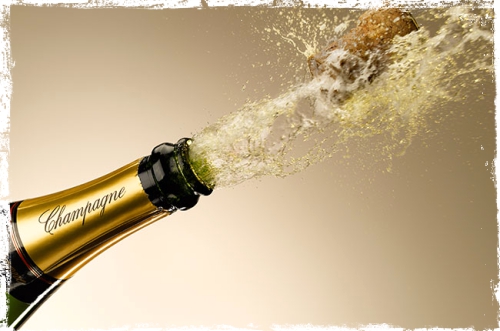 We're only just into the New Year and already there have been some tremendous (and huge) lottery wins for people all over the world. Prizes only seem to be getting bigger every month and it's genuinely exciting to watch and wait to see what might happen as the year progresses. How much money will be won before we reach the end of 2018?
It goes to show there is hope for anyone playing a lottery game anywhere, that they can win a jackpot and a sum of money that will alter their lives forever.
Our stories below highlight that and show that it's always worth taking a punt and placing a little money on a lottery ticket. Here is your January 2018 Lottery Winner's Digest, with all the facts and figures you need to know from lucky folks who have won all over the world.
Who Is Lucky in Canada?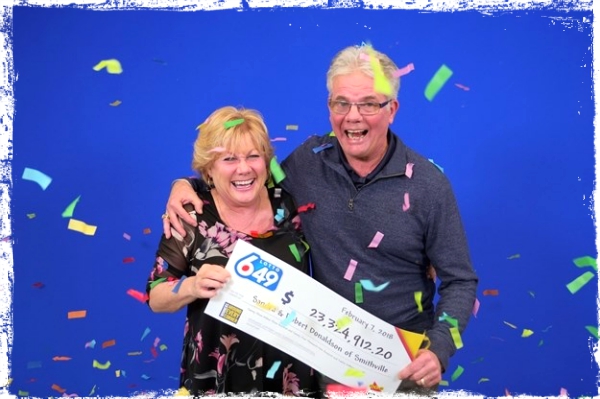 A retired couple from Smithville, Toronto have been revealed as the winners of a $23.3-million Lotto 649 jackpot. Bob and Sandra Donaldson made the lucky journey to pick up their cheque at the Ontario Lottery Headquarters on Wednesday, February 7th, after scoring a hit on the January 27th Jackpot.
The couple have been married for 36 years and will share their winnings with friends and family as well as buying a new car and a walk in closet.
Bob was away in China when Sandra found out about the lottery win, so he did not find out about the win until he returned home seven days later.
"He wouldn't [have believed] me. He was travelling all over the place. There was no way I was going to tell somebody over the phone." said Sandra of the win. Bob added that he cried "like a baby" when he found out.
A lottery player in Calgary couldn't believe his eyes when he checked his lottery ticket after the January 3rd draw. Derek Maher took his ticket into a local grocery store to have it self-checked. As soon as he scanned it, he knew he'd won, but had no idea how much.
"I didn't have my glasses, so I couldn't read it. The numbers were blurry — but there were a lot of them." said Maher. He called his daughter into the store to help clear up the situation and after much deliberation, it turned out he'd won $5 million. Of the win, Maher hasn't made too many plans yet – he's said a cruise to Panama with his mother is a possibility. He also said the money will help provide long-term financial security for his children.
Who Scopped Big in USA?
On Saturday 6th January one lucky ticket matched all the winning numbers needed to hit the jackpot in a Mega Millions draw that was worth $450 million!
This particular draw was claimed to be the fourth largest jackpot in the history of the Mega Millions. The drawn winning numbers drawn were: 28, 30, 39, 59 and 70. The Mega Ball was drawn as 10.
Lead Director of Mega Millions Gordon Medenica said in a statement: "Congratulations to Florida on their big jackpot win. This has been an exciting run for Mega Millions players and a great way to start off the New Year!"
There is no news on whereabouts the ticket for this draw was bought. It's believed the highest recorded jackpot for the same game was $640 million, 6 years ago in 2012. The win was split between three players in Illinois, Kansas and Maryland. The other big money wins were $648 million the following year in 2013 and 2016's huge $540 million payout.
Just one day later, players in the state of New Hampshire were thrown into a frenzy when a lucky player there bought a winning ticket for a Saturday night Powerball draw which was worth $559.7 million!
The ticket was sold at a Reeds Ferry Market in Merrimack, New Hampshire. The store that sold the winning ticket will get a $75,000 bonus for selling it. For the draw the winning numbers were 12, 29, 30, 33 and 61. The Powerball number was 26.
The prize winner for this draw has still not come forward, and the Executive Director of the New Hampshire Lottery Charlie McIntyre said."Winning such an incredible amount of money is truly life-changing, but before the winner begins making plans to buy an expensive yacht or a mansion, I would encourage him or her to take a moment to process what winning this prize means"
Who Is Extremely Happy in Europe?
Although this Euromillions win is nowhere near as big as the ones we've seen in the USA so far this year, it's still a pretty huge one. The winners of a EuroMillions game ticket bought in Dublin, Republic of Ireland have scooped an enormous €38.9m EuroMillions jackpot. It took them a while to pluck of the courage to come forward, but now they have.
Speaking for the National Lottery, an official commented that the winning ticket has now been officially verified and that all the appropriate arrangements are now being made for the player to head to the lottery offices to collect their prize money.
The same official for the National Lottery and Euromillions confirmed the winning ticket was sold in the Dublin region and came from a QuickPick Ticket, which was sold just before the New Year on December 29th. The winning numbers are: 04, 08, 22, 23, 48 with Lucky Stars of 01, 12.
There are nine European countries actively involved in the EuroMillions games and draws and the funds have to be collated between those nations. It is therefore expected that the money would have been ready to be collected around mid-January, meaning the lucky player will now have their jackpot. Of all the EuroMillions draws, this one was the third to be won in Ireland during the very late stages of 2017 and the 12th overall of all time since the draw began.
These inspiring stories of good lottery luck can only make players want to try harder to win that big money jackpot!
You May Like