Is Fear Stopping You from Playing the Lottery Online?
Last updated on July 16, 2015 by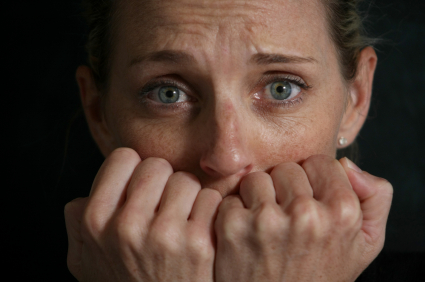 The Internet – Where Online Lottery Happens
Online banking, online games, online gambling; well it was only a matter of until online lottery was brought to the table. For some it's still a novelty, for others it might be a taboo, but there are millions of players around the world who play the lottery online. Why aren't you one of them?!
Fear? Is fear the thing that stops you from playing the lottery online? I understand you. People tend to be afraid of the unknown. Once they get more familiar with the subject, for example online lottery, you will be more comfortable with it and the first thing you'll probably do is register with some of the online lottery providers or even better your own national lottery.
Let's get to know better with what the online lottery has for you and how it will change the way you play the lottery.
How Is Online Lottery Regulated?
It's in human nature to question everything; online lottery is not excluded from this. It's same as choosing what brand of baby food are you going to get for your little one, or in case you're not the family type of person, food for your dog.
You want to know who made it, where it comes from, who's regulating the whole production and distribution etc. Now apply the same process of choosing for picking where to play the lottery.
Usually online lottery providers are regulated by the respective regulators of gaming and gambling activities within the jurisdiction. They undergo severe tests and regular audits to ensure the player's rights and interests are protected and guaranteed. You may find this very sci-fi, but believe it or not, the penalties for malicious behavior and scams within this industry are very harsh. This is one of the reasons why there are very few, almost none unregulated lottery providers. So what are you waiting for? Choose your lottery provider and start playing the lottery online!
How to Find a Reliable Place to Play the Lottery Online
Let's exterminate the fear that's stopping you from playing the lottery online.
Now that you know who regulates online lottery and how it's regulated let's take a look at how to find the most reliable place to play the lottery online.
Remember those seals on important documents that stand as a proof that they are legitimate? Well, people found a way of making the same thing become real with websites. You will notice them looking like regular seals. They serve more as a marketing thing. Most of the providers have it shown in the "About Us" section or in the terms and conditions. It comes in the form of a number of their license certificate and who issued the license. If you still have doubts about it, you can contact the regulator which the provider states has the license from and double check it. Do you want more?
There are tons of lists all over the internet with rankings of the top lottery providers. Those people who ranked them surely have tried them out and tested their reliability. Damn, better have someone else getting scammed than yourself. It's a very convenient precautionary measure right?
Money Transactions – Am I Going to Get My Winnings
You're inserting your credit card number and your personal information, to a place owned by someone who you feel like you can't trust? Sure that sounds fun.
As we already the online lottery providers have a lot at stake. They invested their time and money in this business and they're not going to sacrifice everything over one lottery prize. They're probably in the business for years; surely they won't retire right when you started playing.
In case you find it tricky to make a deposit or you're wondering how are you going to get your winnings cashed, don't worry, we have that covered too.
E-wallets, credit cards, debit cards, bank transfers and the list goes on and on. You probably have some of these methods at your disposal. It's like going buying groceries, except you're not handing over your card to the cashier; instead you're doing the process yourself. Sometimes you'd have one method for deposits and another for withdrawals.
Have no Fear – Playing the Lottery Online is Fun and Easy
You can compare playing the lottery online as riding a bike. At first it looks impossible, but once you manage to make it on your own you can't get enough of it.
All it takes is buying one lottery ticket online, after that you'll get used to it and you won't go out and buy a ticket at the local store. One might find this as the lazy way to play the lottery. I consider playing the lottery online as a more convenient way. The ideal solution for those are busy and always on the move.
You can buy a ticket from your cell phone, from your computer and from your table too. Imagine that, sitting at home on your comfortable sofa and you're playing the lottery without any effort. And if you win you can arrange the withdrawing from the comfort of your home. Sound unbelievable, right? But it is a real and you can take the advantage, right now.
You May Like