Funny Costumes of the Chinese Lottery Winners! Next Time You Win the Lottery Please Dress up as the Mighty Bat Man!
Last updated on July 5, 2017 by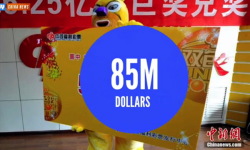 You Might Need All the Strength to Carry That Check!
We know and we get it. You want to protect your identity because you're afraid someone might have the balls to rob you dry in broad daylight. Or you think that your relatives will make a milkshake of you while they roll the cash, dip in the shake and drink all your money. Makes sense why people want to protect their identities, but truth be told, even if you do protect, you can never leave anything hidden forever! It will come out, one way or another! But here's a treat for those who're looking to smile, or those who're looking for creative ways to stay anonymous. Look at the Chinese lottery winners, grab a suit and suit up!
Cross between Pokémon and Winnie the Pooh Bear Wins Nearly $85 Million
So here's a guy who did a pretty amazing job with hiding his true image! He dressed up as Pooh Bear to collect his fortune of nearly $85 million! Everyone who was there, couldn't help but wonder who this man from Shanxi Province was, and maybe we'll soon find out, but I did like his creativity – a cross between Pokémon and Winnie The Pooh!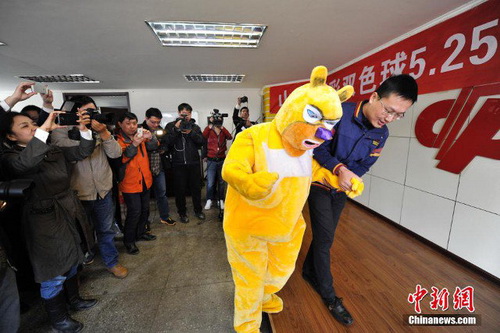 Mickey Mouse Scoops Up $81 Million In 2014
As if the bear wasn't enough, here we've got a winner from Shandong district dressed up as Mickey Mouse ready to take home a whopping $81 million! The best part is that the winner, presumably a man, even used a voice change to change his voice so no one will ever find out! Heights of anonymity! The manger in Sports Lottery Center of Shandong called Zhang Yunhai, stated, "With a good heart, the winner voluntarily donated 20 million RMB to found a Sports Lottery Fund to help people in need in the society." Yeah good heart, but you won't find him again! Ahaha *evil laughter*
The Head of Panda *literally just the head* Claimed $88.5 Million in 2011
This was way funny to even look at! They guy had a big head of a panda over his head when he claimed his big fortune of a staggering $88.5 million! Donning a panda helmet, the guy showed up 34 days after the prize was announced, I assume it took him that long to figure out what to be for the big day! He too donated $3.13 million to charities before scooping it all up. The guy, who claims to be playing the lottery for about 11 years now, said he forgot to check his winning ticket. Forgot?! You won't believe how he chose his lucky numbers: he chose 6 because he got up at 6, he chose 7 because he had breakfast at 7 and he chose 9 because he paid 9 Yuan for breakfast. Talk about hot and cold numbers, anyone? Oh, and he said he would be donating every year… that's if you find him!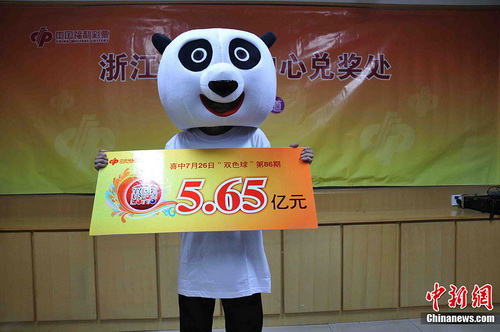 Transformers Win $947,000 – Yeah Talk About That Now…
A couple, I'm assuming it's a guy and a girl, dressed as transformers to claim their winning ticket worth $947,000 on the 20th July 2011. Why transformers? I'm not sure, but it looked funny as hell!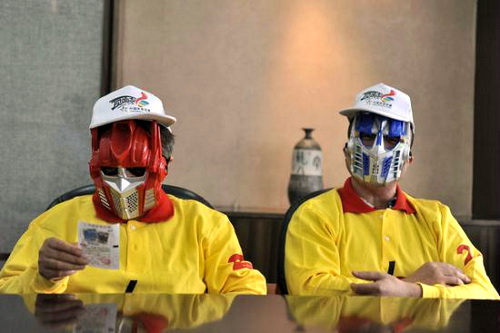 Monkey Man Claims $27.3 Million in 2011
If panda could come, a mouse and a bear could come, something from the future, i.e. the transformers could come, so why not the famous Chinese legendary character Monkey King? On the 5 of July 2011, a guy with a monkey king mask came to collect a jackpot worth a solid $27.3 million! Oh, what a treat!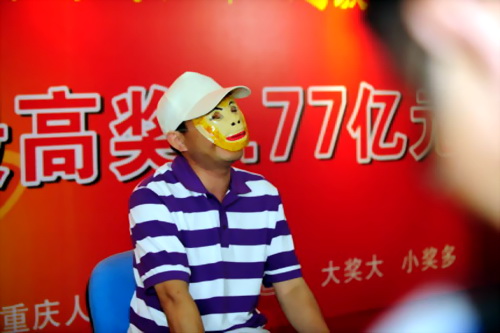 Why People Wear Masks and Costumes
It makes perfect sense to wear a mask or a costume when you go to claim your winnings because if you don't, your ex-girl / boyfriend, your long lost "friends", your "caring" neighbors, your "true" family, your aunt who always "loved" you and many others will come to you asking to be a part of your life! They'll bring you sweets, roses and gifts thinking that maybe you'll give them a thousand or so in return! So for all you people out there, if you ever win the jackpot be creative – dress like a dog, maybe a panther, maybe like Bane or like the Cannibal! The list keeps getting better and better!
You May Like