Colin and Christine Weir Are Getting Divorced 8 Years after Winning a Massive Jackpot
Last updated on May 12, 2019 by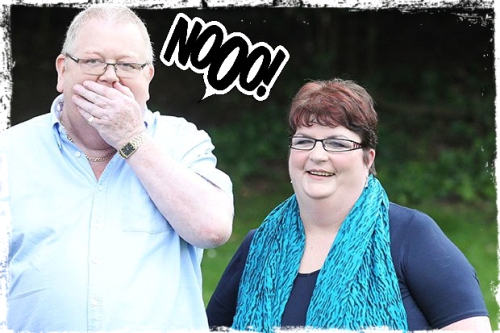 For better or for worse, for richer or poorer… we all know the traditional wedding vows, and it's nothing but natural to expect challenges when the going gets tough. Hence, people are more likely to separate when they reach the "for poorer" stage. Real life, however, is full of surprises. The divorce of Colin and Christine Weir is the most powerful example.
For Richer… But Not Together
Colin and Christine Weir made the headlines in the UK in 2011
when they broke EuroMillions records for Britain. At the time, Colin and Christine scooped the biggest EuroMillions jackpot of 161 million pounds. A retired cameraman and a former psychiatric nurse, Colin and Christine quickly became the 22nd wealthiest people in the UK. While it all seemed bright and shiny for the new millionaires, they were sitting on a secret. Initially, Britain saw Colin and Christine Weir lottery winners snapshots across all media. In the photos, the lucky couple is celebrating with bottles of Champagne while holding the massive EuroMillions check. Colin and Christine even made statements, telling the world what they planned to do with their win. The Colin and Christine Weir house worth 850,000 pounds was one of the first things that the couple acquired. A four-bedroom detached home featuring a 23-acre garden looked as if it had come out of a movie depicting the life of the rich and the famous. Colin and Christine Weir also spent on property improvements, three million pounds on yet another property that they'd just seen for 10 minutes and even a 10 percent stake at a football club (Patrick Thistle Football Club). The Colin and Christine Weir foundation (Patrick Thistle Football Club Trust) was set up to give fans a better say into the future of the club. Over the years, Colin and Christine continued enjoying the lifestyle of millionaires. They spent money on a tennis prodigy to ensure proper training; they helped a teen get a prosthetic leg after amputation and a youngster who has cerebral palsy. Colin and Christine invested in a political party, allegedly donating one million pounds for a campaign of the Scottish National Party (SNP) in 2014. It seemed that they weren't going to go down the path of drugs and reckless purchases typical for so many lottery millionaires. People who know Colin and Christine Weir, however, told another story. The couple had been estranged for some time before winning the jackpot. Hence, the news of the Colin and Christine Weir split didn't surprise anyone who had been in contact with the lottery millionaires.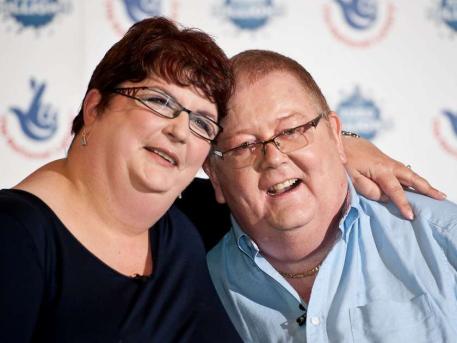 Money Can't Buy You Love
The finalization of the Colin and Christine Weir divorce was announced in April 2019. Colin, 71, and Christine, 62, released a statement to the media in which they said that the filing for the divorce had already occurred. The split was amicable, meaning no hard feelings were left. Neighbors and people living in the community were interviewed, confirming that the Colin and Christine Weir split was an open secret for some time already. People in the couple's hometown of Lags said that Colin and Christine drifted apart over the years and that they'd been living separately for some time already. Still, the split is a shame for two good-hearted people who had been through an awful lot together. The 38-year-old marriage is ending eight years after Colin and Christine became Britain's biggest lottery millionaires. In August 2018, Colin agreed for Christine to remain in possession of the property that the couple acquired together after winning the lottery. Colin bought a separate 1.5-million-pound waterfront property. Media have been hungry to find out more, but Colin and Christine did not provide an awful lot of information. They've also asked for their privacy to be respected at a time of massive change that isn't easy on anyone involved. There will be no further comment on the situation. It's pretty clear that the divorce is a normal part of life, rather than something connected to financial divisions and massive changes often occurring in the aftermath of a massive lottery winning. Still, the only people who know exactly what the truth is are called Christine and Colin Weir and they're committed to keeping the story away from the public eye (and honestly – we don't blame them).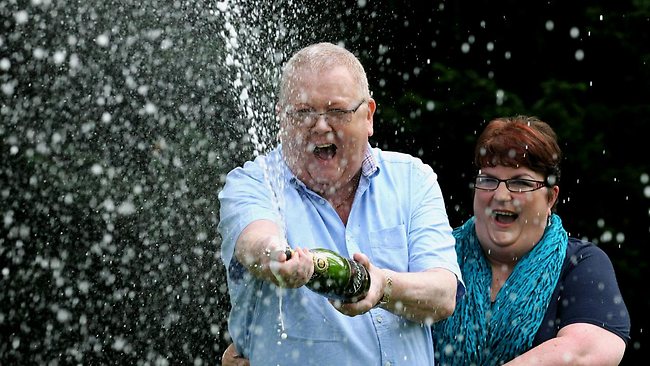 Not an Isolated Incident
The Colin and Christine Weir divorce isn't an isolated incident in the aftermath of winning the lottery. Numerous couples that won jackpots together didn't make it to their "happily ever after." Gareth and Catherine Bull who won a 40.6 million pound EuroMillions jackpot in 2012 are leading separate lives today. Gillian and Adrian Bayford won 148 million pounds in 2012. The couple split only one year later. Gillian also announced that following the win, she had lost contact with her greedy family. While Gillian gave her mother, father, and brother 20 million pounds, the family kept on demanding money. This contributed to a complete relationship breakdown. A Pentecostal preacher from Texas called Billy Bob Harrell Jr. won 31 million dollars in 1997. In the beginning, life was good, and the money brought Billy Bob and his family happiness. Billy Bob, however, couldn't say no to those who asked him for money. The fact that he was giving away so much contributed to a lot of family tension. Billy's wife eventually filed for divorce. Finally, Billy Bon committed suicide. Shortly before that, he told loved ones that winning the lottery was the worst thing to ever happen to him. Sometimes, things get even more complicated than that. A man in Oakland County, Michigan, won 80 million dollars from the lottery while getting divorced. Because the divorce was not finalized at the time, however, the court ordered for the proceeds to be divided between the winner and his wife. Money can't buy love, and it often brings the worst in people. Don't expect lottery millions to turn your life around if you don't have a stable relationship to start with. All of the examples above actually show that millions tend to make things a lot more complicated.
You May Like