A sneak peek at the wealthiest MegaMillions jackpot winners
Last updated on February 26, 2014 by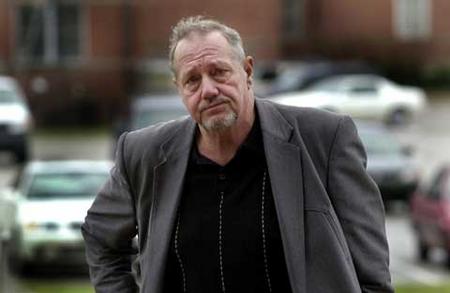 MegaMillions jackpot winners
Nothing changes one's life as dramatic as winning the lottery, but not all the prizes change lives for the better and it depends on the lucky ones to make the right choices. MegaMillions is the lottery responsible for producing the highest number of millionaires in the United States and also awarded the highest prizes. In March 2012 another record was broken as the $656 million prize was won by three distinct tickets coming from Kansas, Illinois and Maryland. While the Kansas winner chose to stay anonymous, we have some interesting facts about the other two winning tickets and a sneak peak at their owners.
First winner comes from Illinois
In this state the law says that the winner's name and address has to be made public to deny any kind of lingering doubts to exist. People are more likely to weave conspiracy theories if they don't know who got the money, so the state of Illinois has this policy. This explains why the winner was announced early in this state and his name is Red Bud, living only 40 miles away from St Louis. The fact that he used to be a regular man with a regular job means little now, and all it matters is what will he do next.
The case of Jack Whittacker is well known and his personal drama should serve as a quiet reminder to all MegaMillions winners to tread lightly. For the time being the local store where Red bought his ticket was swarmed by other players who were hoping to bask in the winner's glory or at least commiserate for not winning themselves. Mr. Bud chose to keep a low profile for now but he chose the lump amount instead of the annuity so the amount he received was well below 200 millions.
The Maryland affair is quite juicy
What happened in Maryland is an entirely different story as a former McDonald's employee claimed that she was the winner of one of the three tickets. The immediate results was a lawsuit from her coworkers who claimed that they used to pool money to buy the MegaMillions lottery ticket for years and that the alleged winner was simply responsible to purchasing it. The legal battle was doubled by an equally intense and amusing fight before the cameras as both parties tried to convince the press and the world that they were right.
The school educators nicknamed "The Three Amigos" put an end to the circus when they stepped forward and claimed the ticket. While they didn't give away their identities, what is certain is that the prize was further split in three, but even so a sum of more than $50 millions is more than enough. This MegaMillions draw was without a doubt one of the most exciting ones, and the aftermath was equally intense.