4 Easiest Ways to Identify the Lottery Scams
posted in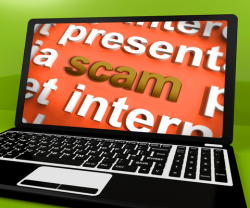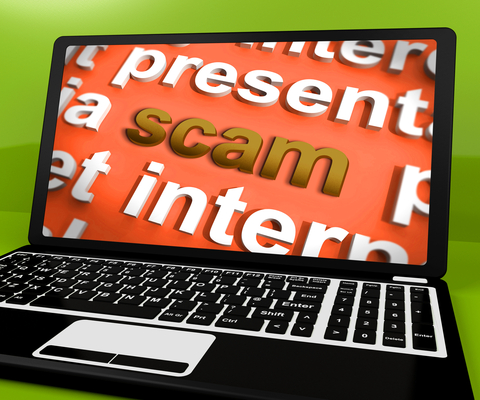 If You Haven't Seen This Yet, You've Got to See It Now! Break The Trend And Be Scam-Free!
Yes, it probably is, if it's too good to be true. The world is a big fat jungle with lots of psychos ready to get their hands on your precious money. You might not even know them, sometimes you know them too. They may be your neighbors, your relatives or friends with ill thoughts for you. It has happened before and it can happen again. I've personally known a family who were scammed by none other than their close relative for hundreds of dollars. It might be a small amount now, but soon, scammers become confident, they start asking for more and more until one day they leave the victim dry and helpless. So how can you tell whether what you're reading or what you've received is a scam or not? Here are 4 easiest ways to identify lottery scams:
Your Email Address Has Won 1 Million Pounds!
The most popular lottery scam is emails like these. Because sending emails is easy and the most popular way of communicating, you might receive thousands of such emails telling you that your email address has won and that you should send them your personal information and your financial information, along with some processing fee to claim the amount you've supposedly won. This is FAKE. It is a SCAM. You've been warned! Next time you see such emails, tick and delete, don't even bother opening it because not only is it a lottery scam, the grammar also sucks!
I Need Your Help and I'll Pay You Half
You might have also come across these types of email addresses usually sent by immigrants from different countries wanting your help to store billions of cash. I usually receive emails from Nigerians who have won the US lottery, but they cannot claim it, so they ask for my help to claim the winnings for them… now who in the world would give you half a billion dollars for nothing?! This is a lottery scam that has had many going south so be careful. If you receive an email that requests you to send your bank account details in exchange for millions of dollars, stick your tongue out and delete it! It's not worth your time and certainly not your money!
Lottery Software System – You Can Instantly Become A Millionaire, Trust Me – NOT!
I've come across a million, if not more, of these kinds of lottery scams. Usually these people present themselves as hardworking individuals who have finally cracked the lottery system and have become instantly rich. For an avid lottery player, the dream is to win the jackpot at some point in their life. Everyone knows this and so to take advantage of this, people come up with all sorts of fake lottery software systems to drain money out of their victims. Ask yourself one question: if you had a software system that makes you rich, would you share it with the world? Nope, sir, I wouldn't! So next time you come across these fake lottery scam software systems, feel sorry for the scammers behind them, it's too bad that they have to live their lives scamming people… now that you've been warned, may they dry out! Amen to that!
Hello, Congratulations You've Won the Lottery!
Sometimes you might think that when people call you personally to congratulate you, it must be true! Well, think again! Know that your phone numbers are available online and scammers know how to get them faster than you can say your name. I've had people calling me and telling me that I've won a few thousand dollars in a lottery I never played. When I asked how I got selected, they say it's because your mobile number was selected… yeah right. When asked how to claim my winnings they asked me to call another person, a Claims Manager, to get my claims. To see what this looks like, I called the manager who politely told me that I had won and that they would like me to claim the money as soon as possible. So I asked how I could do that, and he said, "Well, sir, could you kindly tell us your financial details, please, so we can start the transfer process?" I knew it was a scam, so I told them that I had recorded the entire conversation and I was going to report them! The manager hung up and even switched off his mobile phone!!
You see, scammers are everywhere, waiting patiently to wring you dry. Now that you know the above mentioned lottery scams you can avoid being the victim. Suppose you fall for the lottery scam and you wire the money, you can forget about it because once gone, forever gone. Save your hard-earned cash and buy yourself a beer instead!