New Zealand Lotto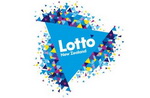 📅
Days Played:
Wednesday, Saturday
🗓️
Latest Results:
03-03-2021 8:00pm NZST
New Zealand Lotto Winning Numbers
New Zealand Lotto is a 6 + 1 number lottery game. To win NZ$1 Million New Zealand Lotto jackpot, you have to match 6 main numbers.
New Zealand Lotto Past Results and Winning Numbers
The New Zealand Lotto result archive contains the results from 25-09-2004 8:00pm NZST up to the last ones. You only need to select the right date from the list.
DRAW DATE
:
WINNING NUMBERS:
Wednesday 3rd March 2021, 8:00pm

03

09

20

22

26

39

31

Saturday 27th February 2021, 8:00pm

15

23

26

32

38

40

13

Wednesday 24th February 2021, 8:00pm

07

24

26

31

36

38

40

Saturday 20th February 2021, 8:00pm

07

10

16

19

29

30

11

Wednesday 17th February 2021, 8:00pm

15

16

25

26

31

33

12

Saturday 13th February 2021, 8:00pm

01

08

16

18

20

27

13

Wednesday 10th February 2021, 8:00pm

08

19

20

24

26

40

02

Saturday 6th February 2021, 8:00pm

02

03

08

10

11

38

35

Wednesday 3rd February 2021, 8:00pm

01

19

24

26

32

37

17

Saturday 30th January 2021, 8:00pm

01

11

18

20

29

34

28
New Zealand Lotto Prizes
The New Zealand Lotto features 7 prize divisions. To win any prize in New Zealand Lotto, you have to match 3 numbers. Chances to hit the New Zealand Lotto jackpot are 1: 3,838,380. To see all the New Zealand Lotto odds, go to the REVIEW tab.
| Divisions | Match | Payout per Winner |
| --- | --- | --- |
| 1 Prize | 6 | NZ$500,000.00 |
| 2 Prize | 5 + Bonus | NZ$25,128.00 |
| 3 Prize | 5 | NZ$661.00 |
| 4 Prize | 4 + Bonus | NZ$59.00 |
| 5 Prize | 4 | NZ$30.00 |
| 6 Prize | 3 + Bonus | NZ$23.00 |
| 7 Prize | 3 | Bonus Ticket |
New Zealand Lotto Review
Lotto New Zealand, the agency in charge of the operation of nationwide lotteries in New Zealand was formed in 1986 and has its headquarters in Auckland. It offers a number of games to interested lottery players, including the Lotto, Keno, Instant Kiwi, and Bullseye.
Proceeds from the lottery games are passed on the New Zealand Lottery Grants Board, which in turn distributes the money as funding for arts, sports, community projects, and recreation. From its inception, Lotto New Zealand has contributed over 3.6 billion dollars to the board.
This is the most popular of all the games offered by Lotto New Zealand. It boasts of a televised draw that is aired live on TVNZ 1 at 8.20 p.m. on Wednesdays and again at 8.00 p.m. on Saturdays.
Initially, TV2 was the channel airing the draw when it was first screened in August 1987. By July 2015, the screening was moved to TV One. The first tickets for the New Zealand Lotto went on sale on July 22, 1987 and the first draw happened on August 1, 1987.
Notable Changes since Introduction
The first change that happened to the New Zealand Lotto was in November 2002. A new logo was introduced as well as a separate division for the 4 numbers plus the bonus number. On August 2004, the pricing of the tickets was changed from the initial 0.50 to 0.60 dollars per line.
Some of the other changes that were done in November, 2002 and later abolished in August 2004 were:
The second bonus ball which was drawn
A Guaranteed Millionaire from the first division winners each week, which meant that superdraws and jackpots were effectively inapplicable during this 21 month period.
Extra New Zealand Lotto Draws
In 1998, extra draws were conducted during the year where each Lotto ticket purchased for the normal draw was entered for the extra draw as well at no extra charge to the player. During the extra draw, all the numbers had to match if the ticket is to win a share of the one million dollar cash prize.
Guaranteed Millionaires
As pointed out above, a millionaire was drawn each week from November 2002 to August 2004 from the first division one winners. There are cases where more than one millionaire was picked. Where nobody matched the 6 numbers drawn, a millionaire was drawn from division two. However, this segment no longer exists because it was withdrawn in August 2004.
New Zealand Lottery Games
Lotto Strike
Lotto strike was introduced in April 3, 1993. It gives players an added option to win prizes while playing Lotto. At a cost of one dollar, you can add a total of 4 Lotto strike numbers to your ticket. The objective here is to match the Lotto numbers in the exact order with the first 4 drawn numbers of the main Lotto game.
Currently, the minimum jackpot for Lotto strike is 100,000 dollars and this amount keeps on rolling on until it is won. However, when it reaches 800,000 dollars, which coincides with the 10th draw without a winner, it starts afresh.  Lotto strike has 4 prize divisions; strike 1, strike 2, strike 3, and strike 4 which is the highest division.
Powerball
This was introduced on February 2001. Purchasing a Powerball number strengthens or enhances the New Zealand Lotto coupon line. Usually, Powerball numbers are purchased on a per ticket basis and the cost is 0.60 dollars per line. The Powerball numbers range from 1 to 10 and are drawn from a separate machine.
If by chance the winning Powerball number is on the same coupon line as the winning Lotto line, the player or ticket holder shares in the Powerball prize pool as well as from the main Lotto draw. In order to win the Powerball first division prize, the player must win the first division Lotto and the winning Powerball number should be on the same line. The first division prize starts at $4 million and goes to a maximum of $40 million.
The Winning Wheel
This game was introduced on August 2004 as part of the New Zealand Lotto game changes. Each Lotto ticket has a winning wheel number which is similar to the serial number of the ticket. The only difference is that the last two digits are replaced with XX because of security reasons. The entire winning wheel number is a 16 digit number and at every draw, the serial number is also drawn at random.
The winner of the winning wheel is usually granted an all-expenses paid trip to the Auckland studio where they get the opportunity to spin the wheel and determine their prizes. If a player chooses not to appear on the winning wheel, they can nominate another person to do the spinning on their behalf or take the guaranteed prize of $25,000 in exchange. However, the winning wheel was terminated on July 4, 2015.
How to Play New Zealand Lotto
In the main New Zealand Lotto game, there are a 6 balls and a bonus one which are drawn from a machine that contains balls numbered from 1 to 40. This means if one is to win the first division or the top prize, he has to match all the 6 numbers drawn.
When buying tickets, Lotto players can either select their own numbers using the playslip where they mark their favorite winning numbers or ask the clerk at the authorized New Zealand Lotto retail outlet to randomly generate for them numbers through the computer terminal also known as a Lotto Dip.
Tickets for the Lotto are retailing at 0.60 dollars per line and each playslip or coupon has a minimum of 4 lines. This means you can enter up to 4 plays using a single coupon.
The Odds of Winning New Zealand Lotto
When playing the main game, players have the following chances to win prizes.
For the division one prize, the ticket that matches the 6 drawn numbers, it wins the jackpot prize which on average is one million dollars. The odds of winning this prize are 1:3,838,380 per line.
To win in division two, the ticket winning numbers have to match 5 drawn numbers and the bonus ball. The average prize for this division is 20,159 dollars and the odds are 1:639,730 per line.
Division three has an average of 635 dollars in prize and the odds of winning are 1:19,386. To win in this category, players have to match 5 of the 6 drawn numbers.
In category four, players have to match 4 out of the 6 numbers drawn plus the bonus ball if they are to win the 60 dollars in prize. The odds here are 1:7,754.
Matching 4 numbers wins you the division 5 prize of 33 dollars at odds of 1:485.
Division six is the last prize division and has 24 dollars in average prize. The odds of winning this are 1:363 per line.
| | |
| --- | --- |
| Match | Odds |
| 6 | 1 in 3,838,380 |
| 5+1 | 1 in 639,730 |
| 5 | 1 in 19,386 |
| 4+1 | 1 in 7,754 |
| 4 | 1 in 485 |
| 3+1 | 1 in 363 |
New Zealand Lotto Prize Breakdown
If you win a prize in the Lotto of up to $1,000, you can simply walk into an authorized Lotto outlet and present your ticket for payment.
Winners of larger prizes are supposed to go straight to the head office in Auckland to claim their prize. Prizes won in the New Zealand Lotto must be claimed within a duration of 12 months following the draw, otherwise the prize will go back to the pool.
| | |
| --- | --- |
| Match | Estimated Prize |
| 6 | $1,000,000 |
| 5+1 | $20,159 |
| 5 | $635 |
| 4+1 | $60 |
| 4 | $33 |
| 3+1 | $24 |