Does Lottery Advertising Sell False Hopes and Misleading Odds to People?
Last updated on January 26, 2020 by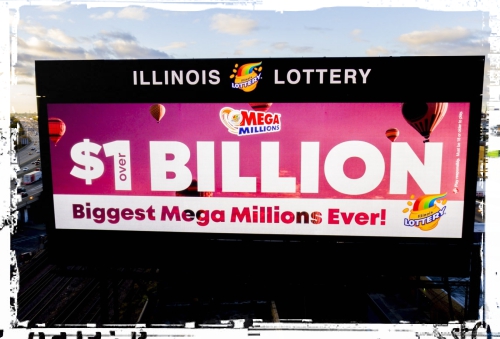 Lottery advertising has long played a role in ensuring the popularity of games throughout the US.
There's a simple reason why states and the government have an interest in effective lottery promotion. A significant sum from the ticket sale proceeds goes to support local, state, and social causes. This is why marketing campaigns often claim that playing the lottery helps a good cause (and this isn't a lie). The problem, however, stems from something completely different.
Lottery advertising rules have been somewhat lackluster in the past. As a result, many states have promoted their lottos as the best way to ensure luxury, change one's life, and come in possession of a massive fortune. For a chosen few, this will be the case. But is the lottery selling false hopes and misleading odds to players?
Over the past few years, there has been a push to ban lottery advertising campaigns. Why and will this ever happen?
The Popularity of US Lotteries – A Masterpiece of Marketing
New York lottery advertising is one of the most effective in the country, making the state a leader when it comes to playing games of luck.
Due to games like Powerball and Mega Millions, lottery participation has skyrocketed over the past few years. In New York alone, this is a 10-billion-dollar business (out of 80 billion dollars generated across the US).
To maintain the interest of players, New York lottery officials and the entities behind games in other states have turned to two strategies. The first one is to update the portfolio of available games often. The second one involves a lot of advertising.
In one year alone, lotteries have spent more than 600 million dollars on advertising. Lottery advertising campaigns are especially lucrative and enticing on TV. These campaigns target predominantly those who are financially-disadvantaged. They serve as a reminder that the lottery is one of the easy options to turn one's life around and get a fresh start.
In a sense, many states are selling people exactly what they hope for. The lottery is an easy way out of poverty, an effortless way out of the nine to five hustle. Advertising campaigns, however, don't mention the astronomical odds and the fact that most people will never win a major sum in their lifetime.
Adding new retail locations and doing effective marketing have achieved precisely what state entities have been planning. According to a Gallup study, approximately 50 percent of all adult Americans play the lottery. The survey asked individuals whether they'd bought a lottery ticket over the past year. Of all low-income individuals, 40 percent said that they'd bought a lottery ticket, and 11 percent confessed they sometimes spend more money than they should on lottery tickets.
Lottery Advertising Regulations
In some states like Massachusetts, lottery ads go above and beyond with their promises. While NY lottery advertising is a bit more subtle, the same principle is employed. The message is always the same – play the lottery, change your life.
So, what do laws state about lottery advertising rules, and are there any restrictions in terms of the message?
Under federal law, lottery advertising is prohibited. There's one big exception, however, and it applies to state and national lotteries.
Lotteries conducted by an authority that is operating under state law have the right to broadcast marketing materials via television, radio, or other communication means.
Suggestions for new lottery advertising rules began appearing back in the 1990s. One of the suggestions was for each state to adopt its lottery advertising guidelines, suggesting what types of marketing messages could be broadcast. Lobby groups at the time, however, questioned if it was appropriate for the authority of the Federal Trade Commission to be passed on to the state level (with the FTC being the final enforcer of the local regulations).
Should Lottery Advertising Guidelines Change?
Supporters of the idea for a change in the regulatory framework and the introduction of more extensive restrictions point out that the US is going through a "gambling crisis."
Statistics show that approximately 2.6 percent of the US population is affected by some problematic or addictive gambling issues. While this percentage may seem negligible, it amounts to over 8.5 million people.
The fact that states "endorse" the best lottery advertising campaigns promising significant life change is a significant issue in light of the problem's scope.
An article published in the New York Post on November 30, 2019, called for a complete ban on lottery advertising. While state entities should continue organizing and running lotteries, they shouldn't have the right to so openly and manipulatively focus on the fortune that a select minority has gotten to enjoy as a result of playing.
Such a change isn't easy to introduce, and it's not likely to happen shortly.
The primary reason is financial.
As soon as an advertising ban is enforced, lottery revenue is anticipated to go down. This is one of the main reasons why many will oppose such a change and will work hard to keep it from happening.
There will be an adjustment period in which local budgets, charities, and social causes will be affected as a result of reduced ticket sales. The length of this adjustment period is impossible to predict.
Are the lotteries selling exaggerated claims in their campaigns at the time being? Yes! Will the United States ban lottery advertising altogether? Right now, such a move seems highly unlikely. A more restrictive set of promotional guidelines is a much more likely measure. Still, currently, there are no regulatory initiatives aimed at tightening the range of possibilities for the delivery of lottery promo messages.
You May Like