What the Heck Is Facebook Lottery 2017?
Last updated on December 23, 2017 by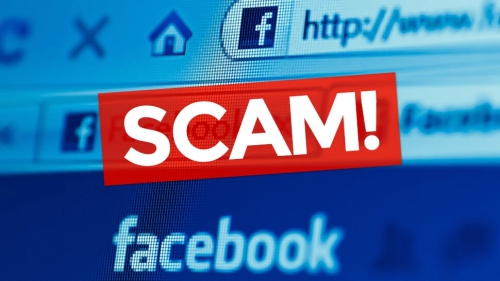 Have you heard about the so-called Facebook Lottery 2017 or the International Facebook Lottery? Same thing, different names. The big question remains – is this something legitimate you should be testing out today or should you stay away from it? We're putting our detective hats on today to find the answer for you.
Facebook Lottery 2017: Does This Thing Really Exist?
Many people have written online about being contacted by someone representing themselves as an official Facebook representative. Usually, the message states that the person has won some money from the Facebook Lottery – an official game organized by Facebook itself.
Sounds too good to be true? That's because it definitely is.
The Facebook Lottery 2017 is an absolute, total, 100 percent scam. The message typically says that an annual draw has taken place. Some of the messages feature promises of prizes starting at 500,000 dollars (some players have gotten messages about prizes of 800,000 dollars and even more).
To claim the prize, "players" are asked to send back a message that features their full name, address, mobile number, occupation, marital status, age, sex, nationality and country of residence. By now, you probably know already that such emails are sent out for the purpose of collecting personal data. There are no prizes being paid out and Facebook itself doesn't organize lotteries (it's not an official operator, hence it doesn't have such authority).
The message concludes with a statement that news of the "winning" should be kept confidential (alarm bells anyone?). Why, you may ask? That's a good question. According to the scammers, you shouldn't let anyone know because of security concerns – ha, ha, that's a funny one! The letter concludes it's possible for someone else to come forward and claim the prize and that's something none of us would like to experience.
Wait, It Gets Even Worse!
While the Facebook Lottery 2017 has had some people submitting personal information in order to make a prize claim, in other instances the scammers have gotten to be even more bold and daring.
Some of the reports in the official Facebook community forum suggest that people have been contacted by scammers presenting themselves to be Facebook officials. They asked for a payment (in instances of 1,500 dollars and more) to be sent via UPS for the purpose of processing the lottery prize and sending it out to the winner.
These individuals have noticed that the so-called Facebook officials aren't native English speakers – something that becomes quite obvious over the course of communication. If you've read some of our texts about prominent lottery scams, you know that this is a massive red flag. Combined with the request for a payment processing fee, the Facebook Lottery 2017 can officially be declared as a scam you shouldn't fall for.
How to Protect Yourself from Facebook Lottery 2017 and Other Scams
The Facebook lottery scammers utilize two channels to get in touch with their potential victims. The first option is the email. The second one involves befriending unsuspected individuals on Facebook and bombarding them with private messages.
An official lottery will never contact you via email or Facebook Messenger.
You can protect yourself by setting up email filters that will send such messages to the spam folder immediately (if your email client doesn't feature very effective spam detection and protection). Refrain from opening such texts and most importantly – never reply to them.
Some people think that it's ok to provide their personal information as long as the email doesn't require financial details – like a credit card or a bank number. The personal information provided, however, can still be used in malicious ways. The best case scenario is getting bombarded with personalized spam from that point forward.
As far as lottery prize messages received via Facebook, there's a simple way to protect yourself. Usually, you will get a friend request from someone presenting themselves to be a Facebook official. Do not accept such friend requests. A friend request should either be sent by someone you know or someone who drops you a line about why they're contacting you.
The minute you befriend one of the Facebook Lottery 2017 scammers, you will be attacked vigorously. There will be dozens of messages sent your way and you will probably get a request for the payment of a shipping or a processing fee. Report such scammers to the Facebook admin team.  The moderators are very active when it comes to banning fake accounts and individuals who could potentially endanger legitimate Facebook members.
If you really want to test your luck and win some cash, there are dozens of legitimate lotteries out there. Don't throw your hard-earned money and your personal information on opportunities that are anything but legitimate and that will lead to problems down the line. Facebook Lottery 2017 certainly qualifies as such.
You May Like