Two winners split $648 million Mega Millions jackpot
Last updated on January 24, 2014 by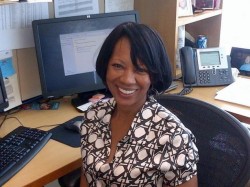 The wait finally came to an end, as two lottery players split the second largest Mega Millions jackpot earlier this week, with each of them claim a net amount of $120 million. This is the final amount that results from splitting the $648 million Mega Millions jackpot equally and subtracting both the federal and state taxes. The identity of the second winner is yet to be revealed as the player has to step forward and claim his or her prize. Meanwhile, we know that one of the winning ticket was sold to a 56-year-old married woman from Georgia, who goes by the name of Ira Curry.
Hand-picked numbers win the jackpot
Nowadays, the vast majority of players is buying tickets by using the Quick Pick system, as it is more straightforward, takes less time and has exactly the same chances to win as handpicking numbers. Ira Curry is a more conservative player but her decision to stick to the standard set of numbers that she has been using for years paid off as they won her half of the $648 million Mega Millions jackpot. According to the information released by the Georgia Lottery President, the winner decided to participate in the upcoming drawing just a couple of hours before it took place and bought the ticket leg that Friday.
The media and fellow play players were hoping for the winner to give a comprehensive interview, but Curry chose not to talk to reporters. What we know about her is that the 56 years old is married and has a daughter, with the latter being the one to discover that her mother is the lucky winner of the $648 million Mega Millions jackpot. Now that she has won the second largest prize ever awarded by the popular American lottery, the winner will have to wait for no more than two weeks before the amount will be credited to her bank account.
A life-changing amount for Mega Millions winner
The Georgia Lottery President said that the winner was overwhelmed by joy, but has no concrete plans about what to do with her newfound fortune. It is only fair to assume that she won't be returning to her old job, and spend the upcoming weeks making plans on how to spend the money. A lucky player from San Jose, California is probably going through the same scenario, as lottery officials confirm the fact that this was the place where the other half of the $648 million Mega Millions jackpot will go.
Everyone is talking about the two winners who split the record amount, but 20 other players matched 8, 14, 17, 20, 39 and 7 as Mega Ball to win the second-tier prize worth $1 million. The jackpot itself exceeded expectations, with initial estimates suggesting that it will revolve around $600 million.
You May Like