From Riches to Rags: The Story of David Lee Edwards – An Infamous Lottery Winner
Last updated on April 8, 2019 by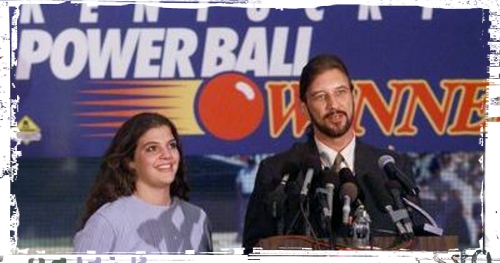 How real of a thing is the curse of the lottery winner? The answer to this question depends on whether you believe in such things or not. One thing is sure – many people who have become millionaires through the lottery ended up doing stupid, even disastrous things. Some of these people lost their lives; some ended broke and alone, ill-wishers or even family members robbed others.
The story of David Lee Edwards is a sad, sad example of how millions of dollars cannot bring you luck and happiness if you're not in the right state of mind.
David Lee Edwards: From Ex-Con to Lottery Millionaire
David Lee Edwards from Kentucky made headlines in 2001 when he won the Powerball jackpot of 27 million dollars.
When accepting the prize, David said that he'd made mistakes in his past, but these mistakes were already paid for. A former drug addict who had spent almost a third of his life in prison, David was intending to start a brand new life made possible through winning the lottery millions.
Unfortunately, things did not happen in a happy, cheery way as envisioned by David's lottery prize acceptance speech. By 2006, he had managed to blow all of the money away. A series of unfortunate decisions and terrible mistakes contributed to the disaster.
While David did hire a financial advisor, he paid attention to very little of the advice he was getting. Right after winning, David decided to go to Las Vegas and celebrate the jackpot. Eventually, he ended up calling his advisor and asking for more money because he had managed to lose the entire trip budget consisting of 200,000 dollars.
Upon his return home, David bought a mansion worth 1.6 million dollars. He got a second large house and a third property that cost him 600,000 dollars.
The size of David's entourage increased exponentially. He would invite friends over to the mansion where the entire group would do drugs. The person supplying and paying for the illicit drugs was the brand-new lottery millionaire. Numerous people overdosed at these events, some of them lost their lives. David's financial advisor witnessed some of these occurrences and later on shared the information with the media.
In December of the same year, David went on to marry his fiancé Shawna Maddux – a convicted mother of two. Together, they managed to blow through three million dollars over three months. In one year, David lost nearly 12 million dollars from his fortune.
Allegedly, David bought luxury cars worth more than one million dollars. Eventually, he decided cars weren't enough and went ahead to acquire a private jet costing more than 1.9 million dollars. David splurged on racehorses and several businesses, including a limousine company.
Going Downhill and Falling from Grace
The relationship between David and Shawna started to unravel.
Reportedly, he filed for divorce when Shawna went for drug rehab treatment. Eventually, their marriage went back on track, but Shawna continued struggling with substance abuse problems.
In 2004, she stabbed David with a crack pipe. She was arrested for the assault and a second arrest came in 2006 for drug possession.
Over the years, David and Shawna both came down with hepatitis resulting from the intravenous drug use. They were arrested multiple times for the possession of a wide array of drugs – from crack cocaine to an assortment of pills.
In 2006, the situation got even worse. Edwards went through a home foreclosure. He and Shawna had to move to a rented warehouse where they'd live for a certain period. Media reports, later on, suggested that the warehouse was littered with needles and signs that drug use had been ongoing there.
Shawna and Edward divorced, after which Shawna moved on to get married again. In 2007, David was hospitalized. Friends said that it looked like he was on his deathbed. Eventually, he was discharged and went back to Kentucky.
In 2013, David Lee Edwards died in a hospice on his own. He was entirely broke, and he had nobody to care for him or be by his side while he was fighting to stay alive. Reports do not provide information about the cause of David's death.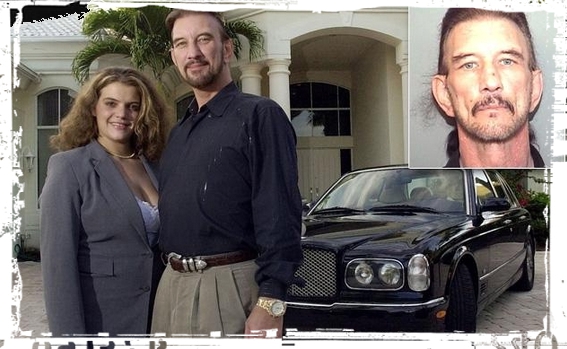 Money's Bad Influence
Relatives and friends, later on, went to speak to media and describe the negative effect money can have on volatile individuals like David and Shawna.
David's financial advisor worked hard to manage the assets and give the brand new millionaire a bit of security. In an interview, he said that he had put approximately 16 million dollars in bonds and annuities. As his drug habit and lavish spending depleted all other resources, however, David terminated the investment.
According to the financial expert, had David followed a bit of professional guidance and had he curbed his spending, he would have ended up relying on 85,000 dollars a month for the rest of his life.
Everybody dreams of winning the lottery, but very few people realize the scope of the responsibility that comes with managing such a massive sum. Most will succumb to temptations for lavish spending and extravagant lifestyles. And while there are many winners of lottery millionaires doing the responsible thing and enjoying a happy life, a large percentage also experienced complete devastation like David Lee Edwards.
This is the main reasons why lotteries advise for accountable money management and getting some assistance in the event of winning a massive sum. As ordinary people, we don't know how to handle millions. This is why the outcome could be devastating, and lottery winners could end up worse than they were initially.
You May Like