The Biggest USA Lotteries
Last updated on December 13, 2018 by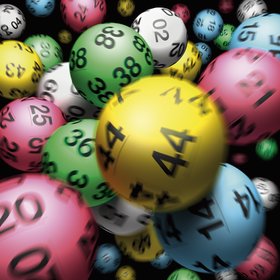 There are various lotteries played in the United States. Almost all of them offer different games with attractive prize pools. Some of the biggest in world jackpots have been won in the US lotteries.
Mega Millions, US PowerBall, InterLotto are some of the biggest lotteries in the United States. In this biggest USA Lotteries article, we will specifically focus on Mega Millions and PowerBall lotteries.
USA PowerBall:
USA PowerBall is the biggest lottery game played in the United States. US PowerBall tickets are sold through various US lotteries as a shared jackpot pool game. The PowerBall draw takes place every Wednesday and Saturday nights at 10:59 PM Eastern Standard Time. The draw is a combination of one Jackpot game and a cash game.
In the draw, five white balls are drawn from a drum of 59 balls numbered 1 to 59 and a red ball is drawn from a drum containing 39 balls numbered 1 to 39. If the number chosen by the machine happens to match all the 6 six numbers on your ticket then you are entitled to get the jackpot. If no one wins the jackpot then that money is added to the jackpot of the next draw. A player will still win cash prizes if he matches any 3, 4 or 5 numbers.
The game of PowerBall is played in 44 states of the US. PowerBall has consistently given out the most significant amount of jackpots in the history of lotteries in the US. The largest PowerBall jackpot was won in February 2006 by eight employees of Nebraska Meat Plant when their ticket won a jackpot of $365,000,000.
USA Mega Millions:
Mega Millions is widely regarded as America's second-largest lottery game. It is a multi-jurisdictional $1 lottery game played in the US. Currently, MegaMillion has a better odds of winning for the players than even PowerBall.
The Mega Millions draw usually takes place on Tuesdays and Fridays at 11:00 PN EST. WSB-TV broadcasts the draws live. At times the draw for more massive jackpots is held in Times Square New York.
The rules of winning the Mega Millions is much like the PowerBall. One has to match the numbers five white balls and 1 Gold ball. If someone matches all the six numbers, he wins the jackpot. Even if a player cannot match all the six numbers, but only matches 2, 3, 4 or 5 numbers he will win a handsome prize. Mega Millions doles out some of the biggest jackpots ever won in the US. On March 2007 a couple from New Jersey won $390 million on the Mega Millions jackpot. The couple said to have quit their jobs immediately after they won the jackpot.
You May Like