Playing the Lottery Together for Over 30 Years Finally Paid Off
Last updated on October 2, 2019 by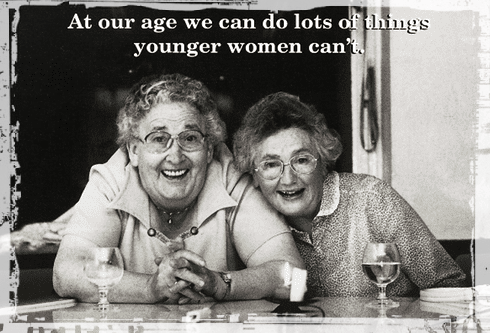 How do you and your best friend spend time together? Do you like to have a chat over coffee? Do you go shopping? Or maybe you practice a favorite sport together? Today, we will tell you a story about a different kind of friendship. That friendship spans over 50 years, and it has helped two ladies win the lottery jackpot.
Best Friends and Lottery Millionaires
Meet Susan Hook and Martha McCallum – two Canadian ladies who have been friends for over 50 years.
Susan and Martha have been through thick and thin together. Their friendship started early on in life and evolved over the years. Eventually, both Martha and Susan had their husbands pass away. The two women moved in and started living together after losing their loved ones.
The friends had a little ritual of playing the lottery together. This ritual continued over 30 years, but Susan and Martha had never managed to win anything substantial. Their luck changed in August 2019.
British Columbia Lottery Corporation announced that the BC/49 jackpot had fallen for the August 17 drawing. It turned out that the winning ticket belonged to Susan and Martha.
At the time, the award had reached the pretty impressive two million dollars.
A Symbolic Date, A Big Reward
Susan and Martha matched all six numbers, but they had a hard time believing that they'd become lottery millionaires.
Martha was the one that checked the ticket that they'd previously bought. She looked at it during her coffee break, she couldn't process the information, and she went back to work after examining the numbers.
When the two women confirmed that they'd won the jackpot, they started crying together. The tears were probably ones of both happiness and sadness as the winning lottery ticket was acquired on the anniversary of the death of Martha's husband.
Susan and Martha announced that they still planned to live together after winning the jackpot. They were looking forward to making their lives more comfortable without being extravagant.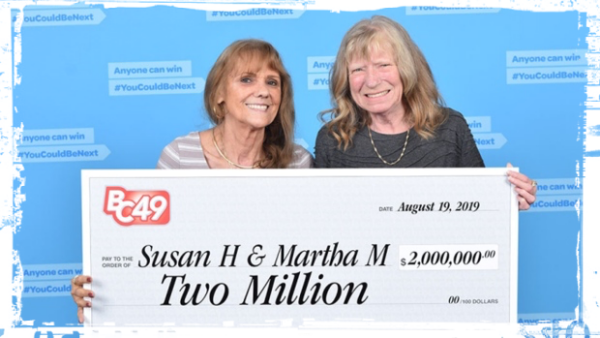 Other Best Friends Who Have Killed the Lottery
Martha and Susan's story is truly heartwarming, and the two ladies deserved the award they received. Their success, however, isn't unprecedented.
It seems that for many friends, playing the lottery together is the perfect bonding experience.
In 2017, two friends from Dublin won the Lotto Match 5 plus bonus of 65,718 euro.
According to the duo, winning the lottery had been their lifelong ambition. Just like Martha and Susan, the Dublin gals had been playing the lottery for over three decades in hopes of turning their lives around.
The two winners gave a short interview at the time they went to collect the prize. While the sum may not seem life-changing, the lucky winners said that it could be put to good use. The two friends planned to share their winning with family and friends, making kids and grandkids happy.
In 2018, two lifelong best friends won the New York Lottery's Set for Life scratch-off top prize.
Dominick Belfiore and West Harrison decided to spend approximately 50 dollars on the acquisition of 10 tickets. Each friend checked five of the scratch-off tickets and found out that a couple of those featured small prizes.
The very last ticket proved to be the life-changing one.
As they were scratching away, the two friends saw the word "life" written underneath the top layer. This was when they understood that they'd just won a guaranteed prize of five million dollars.
After taxes, each one of the men went home a little bit richer (1.287 million dollars richer, to be precise). When asked about their plans, Dominick and West said that they first planned to go on a large family vacation to a lovely destination like Aruba.
Dominick and West said that they plan to continue buying scratch-off tickets, even though they've already won.
Long-time best friends have been even more successful than that when it comes to scooping lottery prizes. In the winter of 2017, two best friends from Sunderland shared a lottery jackpot of over 15 million pounds.
Lorraine Smith and Paula Barraclough started a lottery tradition after winning 25 pounds. The two ladies who call each other Polly and Lolly began to a joint holiday fund with that money, deciding to continue testing their luck together.
The friends of 17 years eventually scooped the massive jackpot after Lorraine bought a lottery ticket on her way to work. The evening, she checked the results and hurried to call her best friend and share the exciting information. Polly already knew, and the duo started making plans.
Polly and Lolly said that they would go wild with the money, traveling the world and having a massive shopping spree.
A Happy Ending Isn't Always Guaranteed
All of the stories we've looked at have probably made you smile, but it's not sunshine and rainbows every single time.
There have been multiple instances of friendships getting ruined over lottery prizes and greed.
One of the most notorious cases is that of an Arkansas waitress that won the lottery in 2017.
Mandy Vanhouten and her best friend Leslie Underwood received scratch-off tickets from their boss. Since they worked the same shift, the two ladies were supposed to share anything that they'd won.
Mandy's pile of tickets featured one that entitled her to the top prize of 300,000 dollars. The two friends were ecstatic and making plans about what they'd do with the 150,000 dollars that each would get.
In a short amount of time, however, Mandy had a change of heart. She decided that sharing wasn't the best plan. She cashed out the prize and disappeared. By the time the two women had been best friends for nearly ten years.
The lesson here is simple – starting a lottery tradition with your best friend can be a lot of fun but know who you're putting your trust in. Money can change people in unpredictable ways, leaving them with no lottery prize and no friendship in the end.
You May Like