Is Online Lottery for You?
Last updated on June 28, 2017 by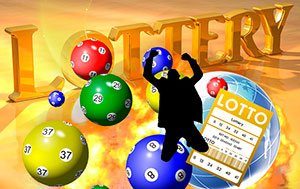 Over the past 20 years a lot of things have changed. The advent of technology brought new convenient ways of doing business, having fun and most importantly to us playing the lottery online. It's easy, safe, and reliable, and you don't even have to leave your home to buy tickets, check results and claim your valuable prizes.
If you've ever thought of giving it a try you're at the right place.
I will show you some key points you should consider before you indulge in an online lottery. Together we'll find out is an online lottery for you.
Do You Like to Play the Lottery – But You Have a Busy Schedule?
Nowadays everybody's in a hurry. Tight busy schedules are a common thing. People try to advance in their careers and in the same time spend some time with their families and friends. It can be rather overwhelming. Finding some free time to have fun is really tricky. Lottery players have something to be very happy about. Online lottery makes playing the lottery a whole lot easier. All you need is a credit/debit card, an account and the will to win the jackpot.
If you have a busy schedule and you're a lottery player you should definitely migrate from land to online lottery. Not only you'll find it convenient, but it will be easier. All the statistics, the results, money management, everything fit in one place. Furthermore, you can even play the lottery with your smartphone while you commute, during your coffee break etc. Online lottery is your portable mobile lottery outlet. You can play it whenever you want, whenever you feel like playing it. The internet is the best thing that happened to lottery players in the past 10 years or so.
Do You Like Excitement, Adrenaline and Life Changing Prizes?
This one's for those who still haven't tried playing the lottery for any reason. All this time it was in front of your eyes, but you never dared to try it. Well, it's never been easier. The lottery is a unique game of chance because all it takes is that one win, one time. Anybody can win. It doesn't discriminate, you don't need any special equipment to play it and it's available virtually everywhere. Put yourself in a state of excitement with your lucky numbers. Get yourself a lottery ticket today and experience why lottery players are so passionate about this game. Why some of them play it for years, decades even. Being persistent always pays off. Patience is a virtue.
Winning the jackpot will allow you to fulfill your wildest dreams. However, in order to get your hands on it you first must buy a lottery ticket. Who knows? Maybe you're the next winner. I wouldn't hesitate any longer.
Are You Picky? – You Always Want to Try New Stuff and Experiment
Since you're not tied up to your place of residence online lottery puts no limitations whatsoever. You can be in the US and play the lottery in Germany, for instance. Even if you're the pickiest person in the world you can always switch to playing a different lottery, anywhere in the world. The internet sure makes the world a small place. Use it to your advantage and enjoy in some of the top international lotteries.
You can do this exploration, this experimenting right from the comfort of your armchair. And when you win you don't have to do anything. You will receive your prize without ever leaving your home. Now this may spoil you a bit, right? Not at all! You will have more time for other things in your life; say maybe you want to take that yoga class. Online lottery is the type of hobby or interest so to speak which rewards you. In a way everything you do rewards you, but lottery rewards are of the finest kind. Million dollar jackpots wait. Jump from one lottery to another until you find what you're looking for. Even if you get bored you can't lose anything. You started from nothing you're going back to nothing. That's if you stop playing. No pain, but you still gain.
Online Lottery is the Easiest Way of Playing the Lottery Nowadays
I can go on and on and talk for hours how awesome online lottery is, but it all comes down to the convenience it offers. Since more people have access to play the lottery the prizes are out of this world. I don't even want to go to the jackpots amounting to several hundreds of millions of dollars. Can you imagine how much money that is?
Today, even people who never thought they'll play the lottery jump into playing because it's easy, and it pays well. On the other hand, there are lottery players who have been playing their local lotteries for years. Can you imagine the smiles on their faces when they find out about online lottery? "I can do this from home?" Yes you can. Buy tickets, check results, claim prizes, all inclusive. In a way online lottery is the gift lazy lottery players were hoping for all this time.
If you had an excuse why not to play the lottery, think again. Now you don't. Give yourself a shot, and the numbers that are going through your head. You know, you never know when Lady Luck will smile and make you happy.
You May Like