How to Play the Lottery Online: A Comprehensive Guide
Last updated on May 10, 2023 by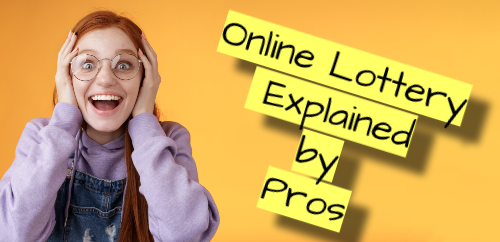 In today's digital age, playing the lottery has become more convenient and accessible than ever. You can now participate in lotteries from around the world with just a few clicks, all from the comfort of your own home. This comprehensive guide will walk you through the process of playing the lottery online, providing you with all the information you need to get started.
Understanding Online Lotteries
Online lotteries are digital versions of traditional, paper-based lotteries. They allow you to purchase tickets and participate in draws over the internet, eliminating the need to visit a physical store.
Traditional Lottery:
✔️ Visit Store
✔️ Buy Paper Ticket
✔️ Wait for Draw
Online Lottery:
✔️ Visit Website
✔️ Buy Digital Ticket
✔️ Wait for Draw
Choosing the Right Online Lottery Platform
There are numerous online lottery platforms available, each offering a different selection of games and features. When choosing a platform, consider factors such as the variety of lotteries offered, the platform's reputation, and the security measures in place to protect your information and winnings.
How to Buy Lottery Tickets Online
Buying lottery tickets online is a simple process. Here's a step-by-step guide:
Create an Account: Sign up on the platform by providing the necessary information, which usually includes your name, address, and payment details.
Choose a Lottery: Browse the available lotteries and select the one you wish to participate in.
Select Your Numbers: Choose your numbers manually or use the "quick pick" option to have them randomly generated.
Purchase Your Ticket: Add the ticket to your cart and proceed to checkout. Confirm your purchase and wait for the draw.
Play USA Powerball Now
Participating in the Draw
After purchasing your ticket, all that's left to do is wait for the draw. Most online lottery platforms will notify you via email if you win. Some platforms also offer live streaming of the draw, allowing you to watch the results in real time.
Claiming Your Winnings
If you're lucky enough to win, the process for claiming your prize will depend on the platform and the size of your winnings. Smaller prizes are typically credited directly to your account, while larger prizes may require additional verification steps.
Tips for Playing the Lottery Online
Although playing the lottery online is largely a game of chance, there are a few strategies you can use to increase your odds of winning:
Play Regularly: The more you play, the better your chances of winning. Consider setting a lottery budget and stick to it.
Join a Lottery Pool: By pooling your money with others, you can afford to buy more tickets and increase your odds of winning.
Choose Your Numbers Wisely: While all numbers have an equal chance of being drawn, some people believe that certain numbers are luckier than others.
Conclusion
Playing the lottery online is an exciting and convenient way to participate in your favorite games. By understanding how online lotteries work and following the steps outlined in this guide, you'll be well on your way to potentially winning big from the comfort of your own home. Good luck!
You May Like