6 Things You Have to Know about Playing US Powerball Online
Last updated on July 2, 2019 by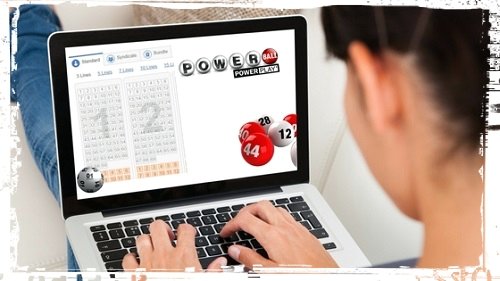 You're lazy, or you live in a country that's not the US – hey, we're not judging! Everybody loves buying things online, and we're not an exception. If you could get lottery tickets from the bed and while in your pajamas why wouldn't you? The possibility seems to be even more attractive when massive lotteries like Powerball are concerned. Playing the US Powerball online has become an ideal opportunity for many individuals who are seekers of exciting jackpots other games don't offer.
If you want to give this opportunity a try, however, you should keep a few essentials in mind. Being safe and thinking in practical terms is going to be of paramount importance for enjoying the victory later on.
Are you ready to expand your knowledge about online lotteries? If so, let's get started with the essential things you have to know about playing the US Powerball online.
1. Choosing the Right Online Lottery Agent Is Your Number One Priority
If you do a bit of research, you'll probably find out there are many websites that allow you to play the US Powerball online. The premise is quite simple – these websites have a local representative who is responsible for buying tickets for their clients.
While this simple premise offers a lot of conveniences, there could be scams out there.
Look for reputable websites that have been offering such services for some time. We have a lot of information about such possibilities, and you can also go on the forum to find out more. Going through testimonials and the experiences of others will give you a good idea about whether a particular website is reliable.
Before signing up and spending any money on your Powerball tickets, check the terms and conditions. These should provide a clear definition of the online lottery agent's role and responsibilities in the acquisition of the tickets. The more detailed the terms and conditions are, the better.
2. You May Have to Visit the US!
Most of the people who rely on US Powerball online ticket buying options are in other countries. Because of this fact, they don't have direct access to tickets for the seriously spectacular lottery.
If you live in another country, however, you will have to keep something very, very important in mind – you may still have to visit the US.
This applies to players who win the jackpot and other big prizes.
Smaller amounts can be claimed by the lottery agent and transferred directly to your website account. A more significant sum, however, will have to be claimed in person. You will need to provide an ID, and you will also have to show the signed lottery ticket.
The online lottery agent you have bought the ticket from will give you more detailed instructions about the procedure.
One more thing to remember is that only five states don't have the legal requirement to reveal the identity of the Powerball jackpot winner. Thus, if you eventually snatch the massive prize, you may have to participate in a press conference, and the world will probably find out about you.
3. Both US and Local Taxes will Apply to Your Prize
The fact that you're buying US Powerball online tickets and you're in another country doesn't mean you'll be freed from taxes.
Both state and federal taxes apply to lottery prizes in the US. It doesn't matter that you're not a US resident. The federal tax for foreigners is higher than it is for US players – 30 instead of 25 percent.
You may also have to check what the local income taxes are. These apply to income that is acquired from another country. Thus, if your country has such an income tax, your lottery prize will be reduced two times by national authorities. Tough luck!
4. A Commission Will Usually Apply to the Purchase, but You Get the Entire Prize
Online lottery agents give international players a lot of conveniences, but they don't do it for free. Don't expect to spend as much as you would on a Powerball ticket in the US. Usually, the price will be higher because the online agent is putting a commission on top of the ticket price.
This commission is a standard charge, and it's not a massive one. Usually, it will be a percentage based on the ticket's original price. You should always read carefully through the website's pricing information to learn what's going on and to avoid surprise fees.
The good news is that you will get the Powerball prize in its entirety. Reputable online lottery agents do not take away from what they've clients have won.
5. Some People Have Already Won Serious Prizes by Playing Online Lotteries
You may be wondering whether playing the US Powerball online is worth the effort and the money. After all, the odds of snatching the jackpot aren't that great, are they? The truth of the matter is that some people have already changed their lives by relying on an online ticket buying option.
In January 2016, a man from San Salvador in El Salvador won the second biggest Powerball prize for the respective drawing. The retired man used an online ticket buying option to submit his lucky numbers. As a result, he became quite a lot richer.
Shortly after, in February 2016, a man from Canada won one million dollars from the Powerball in the US after buying his ticket from a web-based platform. The 60-year-old from Montreal has decided to maintain his anonymity for safety purposes.
These are just two examples, and they're indicative of how great online ticket buying options can be. On top of that, the Powerball in the US isn't the only opportunity you can try – there are dozens of lotteries from across the world to explore, including some of the most prominent American, European and Australian games.
6. The Addictive Nature of Online Gaming
Buying US Powerball online tickets comes with a lot of simplicity. There's one thing you have to be careful about, however. This convenience could lead to financial problems.
Getting a ticket will require just a few clicks. There's no financial transaction that involves the exchange of banknotes. The money will be taken out of your account or extracted from your credit card (depending on the payment method that you've chosen). There's no real sense of "making a payment," which is why some players may get tempted to acquire a bigger number of tickets than they usually would.
To prevent issues, you have to set a budget and a limit on the number of tickets you're going to buy on a weekly or a monthly basis. Online lotteries can be quite addictive, which could potentially get you in trouble when you're not disciplined.
These are some of the critical things to know about playing the US Powerball online. As you can see, this is a wonderful and positive opportunity. Being smart and strategic about it, however, is crucial. Check your options, do your research, and be financially responsible. Following these three simple steps will make the experience a wonderful one for you rather than a source of stress. Good luck!
You May Like