5 Things to Do After You Register with Online Lottery Agent
Last updated on February 7, 2016 by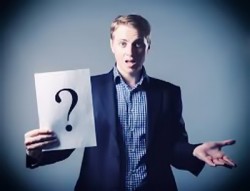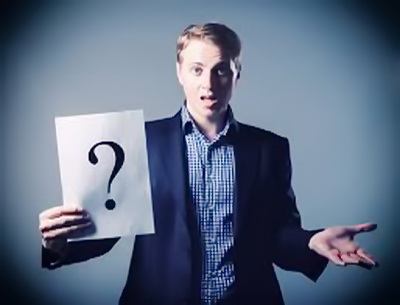 Online lottery agents are the best thing that's happened to lottery in general. People from all over the world can take part in virtually any lottery with no regards to their geographical reference. Lottery players can play the lottery from the comfort of their homes. I myself use the services of lottery agents. Since I got introduced to online lottery I haven't bought a single ticket for my local national lottery. The big jackpots are elsewhere. So, let's say you want to register with an online lottery agent. There are some things you should do before jump into playing your favorite lottery. Let's begin!
Verify Your Email Account with the Link the Agent Will Send to You
First and foremost, upon filling in the fields with your personal details the lottery agent will send a message to the e-mail you've provided during the registration process. This message contains a link you need to click on. When you click on it you will be redirected to the website of the lottery agent. Now your e-mail and your account are confirmed. In other words you've proven that the email you've just provided is yours and it is valid. So what can happen if let's say you use an invalid email, perhaps a nonexistent e-mail or one that does not belong to you.
The lottery agent usually sends different promotions, but also reminds the players if they should check the results or if they haven't bought tickets for the upcoming draw of their favorite lottery. Not only you won't receive this useful information, but if you forget the password of your account at the online lottery agent there's no way for you to get your valuable account back. That's why we recommend you to always first confirm your e-mail.
Double Check Your Personal Account Information
At this stage you're already a member or a user of the services of the online lottery agent. However, it's the player's responsibility to provide accurate information, especially the first and last name, address if required and as we already mentioned the e-mail. The online lottery agent may require you to provide certain documents that will verify your identity, residential address etc. Any inconsistencies can be a reason for suspicion, on both ends. Before any damage is done, take another look at your account information. You don't have to pay for it. I tend to go through my profile once or twice. I just want to make sure everything's OK. Once I'm assured I can relax and play my favorite lottery.
Look Around – Explore the Complete Offer and Terms of Service
Every online business or every website usually has its own terms of service or terms and conditions. You can locate these terms and conditions at the bottom of the website. Now, if the online lottery agent had something to say by now you would've seen it. However, there are some things that the agent doesn't find important or relevant to put them in the spotlight during or before the registration process. You as one of their users should go through these terms. Maybe some of the conditions laid out are not in your favor. I've been in a situation where I couldn't buy lottery tickets since I still wasn't of age. I was used to the 18+ rules, but this agent required the players to be 21+. As weird as it sounds I found this out the hard way.
Furthermore, go through all lotteries and games the online lottery agent has to offer. Don't stick to just one lottery. After some period of time you can do that, but I urge you to explore before settling.
Fund Your Account – Select Your Preferred Payment Method
Credit cards, debit cards, e-wallets, prepaid cards etc. It doesn't matter what payment method you use. Nonetheless, please double check what payment methods are available for making withdrawals. I make my deposits and withdrawals with one payment method. This way I know exactly how much money I've spent and how much I got in return. In addition to this I use this e-wallet only for playing the lottery. It doesn't cost at all and your transactions are not shown on your bank statement.
Check if there are some transaction fees, in what currency you can make your deposits etc. An easy way of finding out the answers to these questions is to visit the FAQ page or contact the customer support.
Select the Lottery You Want to Play and Choose Your Lucky Numbers
This is why you registered in the first place. You'll be surprised how many lotteries there are in the world. The most popular lotteries along with a few others that are slowly, but surely taking a good grip on the market are always available. If you're a passionate lottery player play a lottery that organizes several draws per week. There are some lotteries with 4-5 draws per day. Are you amazed by what an online lottery agent can do for you? I was and I still am.
Some online lottery agents have a feature where players can save their lucky numbers. Once stored, they can be used on all lotteries. When filling out the slip players are offered an option if they wish to use their regular or favorite numbers. Now that's what I call awesome. I'm more than just happy to live in a time when I can play the lottery from the comfort of my home.
You May Like