4 Ways You Can Win More Money While Playing Lottery Less
Last updated on March 7, 2016 by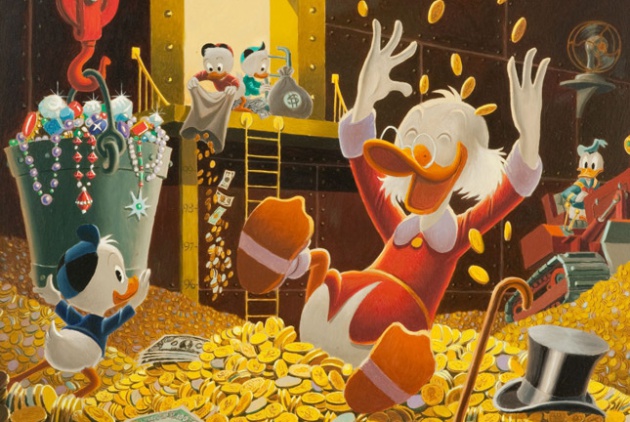 We live in an age where time is more valuable than money. Tackling this issue becomes more and more necessary as every day goes by. I tried to devise a small list which includes various ways to win more money
playing the lottery
while you playing less. You will have more time, you'll save some money and you'll win more lottery prizes. It's rather simple in fact. I just took a step back to get a clear view of the whole idea behind lottery and how I used to play it. Today I don't only spend less time on the lottery, but I win more.
Less is More, Revamp Your Style of Playing Lottery
Changing your style of play can be fun! All the research you'll do in the initial stage can be rather entertaining. If you're not fond of mathematics you'll be amazed by the world of numbers. The common saying "Less is More" is without doubts one of the most distinctive sayings that apply to playing the lottery. First and foremost, a lottery should be fun, exciting and should be a reason for an adrenaline rush. If it's not any of these things, then you're doing something wrong or simply lottery is not for you. Once you revamp your style of playing the lottery you'll notice it'll take less time, but the wins will become more frequent, therefore you'll win more money.
Below you'll see some great tips how to play the lottery less with better end results. If you apply all of them you are already on the right path that leads to the jackpot.
Play Smarter, Cover More Numbers, Do a Research
If you're into a lottery or in other words, if you're a passionate lottery you probably know this already. Doing a research is essential for your success. Non-lottery players will tell you that it all comes down to luck or fortune. However, if you take a closer look at the previous numbers that came up you'll realize that some numbers do come more frequently. How does this reduce the playing time? Well, you'll have to do this research once. You will have an excellent set of numbers with which you will, I guarantee you, you will more prizes. Try to cover these numbers and maybe spoil yourself with a system ticket where you can play more numbers for a few extra dollars. If you do all of this you're already playing smarter. With less effort you have higher chances of winning that jackpot. You may not win it immediately, but the odds of winning increase exponentially.
Back in the day when I started playing lottery I was like a sheep in a big city. If I had the opportunity to learn something like this I'd be very grateful. I'd probably won more prizes back then. Nonetheless, it's never too late to improve.
Reduce Time Spent Playing Lottery – Buy Tickets Several Draws Ahead
I have few friends who also play the lottery, but they spend a lot more time than me. On top of this my end results are way better than theirs. Once in a while I check the results of the draws, I see if I've won something and most importantly, I buy my tickets, but I buy them in bulk. Not only do I save time by enrolling for more draws at once, but I also take advantage of some available discounts. For example, in a period of 2 weeks I spend like a maximum of 4 hours or so. I check the news; see if there's a new millionaire etc. My friends try to be cheap. They buy their tickets from one draw to another. Guess what? There've been cases when they don't want to go out with me because they're preparing their tickets. Since they're rushing they happen to make mistakes, buy tickets for the wrong lottery, use wrong numbers, you see where this is going, right? The devil is in the details.
One time one of my friends missed out on a huge opportunity to win an enormous prize (it wasn't the jackpot, luckily). However, it turned out he inputted a wrong number. That one small mistake cost him a few hundreds of dollars.
Simplified Approach to Playing Lottery – Play One Lottery Only
If you find all of this confusing then this is your way of dealing with this issue. If you focus your energy and direct your efforts towards winning one lottery only chances are you'll win more. If you're already playing several lotteries at once, you can direct more funds towards winning one lottery. Furthermore, it will take less time to do the daily or weekly. There was a time when I was overwhelmed by all the tickets I had to buy since I wanted to take part in a lot of lotteries at once. I decided I need some time off.
I focused primarily on one lottery. Eventually, this led to mind blowing winning sprees. I was staggered by the effects. Imagine this. You just used all of your number combinations for one lottery draw. Prize after prize, they kept coming. Sadly, I didn't win the jackpot, but I don't have the right to whine since I ended with a huge profit.
Remember people, there's always room for improvements. It's up to you what your course of action will be. Playing lottery is fun and can be rewarding, keep it that way.
You May Like