Washington Lottery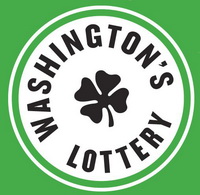 Site URL:

walottery.com

Days Played:

Different
Washington Lottery Review
The Washington Lottery is one of the most popular ones on the West Coast, and since its inception in 1982, it has emerged as one of the biggest supporters for educational projects statewide. At its core, it is a business and a pretty lucrative one as well, staying up to date and ahead of the curve with the best-selling lottery games in the US. In addition to multistate lotteries such as Mega Millions and Powerball, WA Lottery runs standalone titles that can't be found anywhere else.
An Early Supporter of Mega Millions and Powerball
While other lotteries have resisted the multistate compacts, because they regarded them to be a threat to their own, Lottery WA jumped on the bandwagon right away. It was among the first to offer "The Big Game" and make the transition to Washington Mega Millions smoothly when the game changed its name and structure. Those who match all the regular numbers and the special ball will win a jackpot that starts at $12 million, with the smallest payouts to begin at two dollars.
Washington Powerball tickets cost twice as much, but on the flip side, the prizes are significantly higher in all categories, starting with a minimal amount of 4 dollars. Jackpots begin at $40 million and are rolled over indefinitely until somebody matches all five numbers plus the Powerball. Washington State Lottery offers players the chance to activate the Megaplier and Power Play feature to double second-tier prizes.
Original Washington Lottery Draw Games
Washington Match 4 is a standard draw game that has no similar counterpart nationwide, with its structure only remotely resembling lotto. Four numbers are extracted out of a pool of 24, and players win amounts starting from $2-$10,000 with two, three, or four dollars. Match 4 offers some of the best odds of winning a prize, and drawings are organized daily.
Washington Hit 5 is a hybrid between regular lotteries and the innovative match 4 game, with players being asked to match 5/39 numbers. A ticket costs one dollar, and the jackpot starts at $100,000, being rolled over until somebody matches all five numbers.
Last but not least, Washington Lotto is the standard lottery game branded by the state running it. Six numbers are extracted out of 49, and the jackpot starts at $1 million, while the smallest prize awarded to those who match three numbers consists of three dollars.
Daily Games Ran by WA Lottery
Since state laws prohibit the lottery from having more than one drawing per day, two of the most popular games have been limited to a daily draw. Washington Daily Keno has the same structure as regular Keno games played in brick-and-mortar venues, with 20 numbers being drawn out of a total of 80. The biggest payout is awarded to those who match 10 of those numbers, and the actual amounts vary depending on the number of spots picked.
Less original is the Washington Daily Game because behind this name hides a title that is, to some extent, identical to Pick 3 games running nationwide. Daily Game WA invites players to choose between a straight, box, or straight/box play and depending on the betting style, the odds of winning and corresponding payouts also vary.
Washington Lottery Number Generator