Virginia Lottery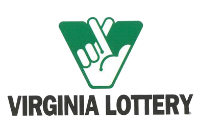 Site URL:

valottery.com

Days Played:

Different
Virginia Lottery Review
Last year, Virginia lottery celebrated 400 years of existence, although the modern lottery has very little to do with the original "Great Virginia Lottery" established in 1612. For several centuries, the games were discontinued until they were brought back to life in 1849 and then again in their modern form in 1987. A significant percentage of the money collected as a result of selling tickets, as well as unclaimed prizes, are used for educational purposes.
Daily Draw Virginia State Lottery games
Lottery VA holds a total of three daily draw games, and all of them have counterparts beyond state borders and are played by the same rules. Virginia Pick 3 tickets cost one dollar to play, and the top prize stands at $500 for those who choose the straight bet, one of the most popular types of wagers.
Virginia Pick 4 was the natural step forward for those who wanted to win four digital amounts but got hooked to the popular Pick 3 Virginia. The differences are insignificant, revolving exclusively around the total of numbers that players have to correctly predict to win the prize, which, just as the name suggests, are three instead of four.
VA Lottery runs a third game that has daily drawings, but there are plenty of differences between Virginia Cash 5 and the previous titles despite the name similarity. Tickets cost one dollar as well, but this game closely resembles lotto, as five numbers are extracted out of a pool containing 34 balls. The jackpot starts at $100,000 and can go up to $2 million is nobody wins for consecutive drawings.
Popular Interstate Draw Games
Virginia Decades of Dollars is a lottery game shared by three states, including Georgia and Kentucky, with the first drawings to take place back in 2011. The ticket costs two dollars, and players select six numbers ranging from 1 to 47, with the smallest prizes being won by those who match two numbers. The jackpot starts at $4 million, and winners decide whether they prefer to receive a one-time payment or 30 annual installments worth $250,000 each. The first Virginia resident to win the Decades of Dollars jackpot was a player from Norfork who took the main prize in 2012.
Virginia Win for Life lottery has a proud tradition, and it all began in 2006 when Kentucky, Virginia, and Georgia set the game up. Two of the states bailed out several years after when Virginia Decades of Dollars was introduced, which explains why this game can now only be played within state borders. Players choose six numbers ranging from 1 to 42 and the Free Ball from another batch of 36 and need to match all seven to win $1000 per week for the rest of their lives.
Virginia State lottery has also joined the compact of states offering their residents a chance to purchase tickets for the VA Mega Millions. Virginia was the first state to support the lottery, which was known as "The Big Game" back in 1996. In 2010 Virginia Mega Millions introduced the Megaplier option, which increases second-tier prizes for those who choose to activate it for an additional dollar.
Virginia Powerball has a history of more than two decades, and since 2010, Virginia lottery introduced the Power Play option. It is the same as the Megaplier option, with players being provided with a chance to win significantly more money if they match regular numbers without the Powerball in exchange for paying three dollars for a ticket.
Virginia Lottery Number Generator