Triple Twist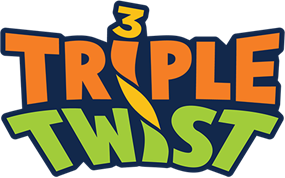 Site URL:

arizonalottery.com

Days Played:

Daily
Triple Twist Review
As far as daily lotteries go, Triple Twist is one of the most exciting options in the US. The Arizona draw-style game has many fans because of the juicy jackpots and the 10 ways an award can be obtained.
One of the newer games in the portfolio of Arizona Lottery, Triple Twist was launched in 2018. Since its launch, Triple Twist has produced a couple of millionaires. Characterized by a format that most people know well and good odds, it's fairly easy to get into.
So, what does it take to make Triple Twist your next favorite lottery game? The rules are fairly simple, and the ways to win are diversified. Let's check them out.
How many prize tiers are there in Greece Lotto?
How Does Triple Twist Work: Rules and Essentials
The Triple Twist AZ lottery is a classic draw-style game. For a chance to win the biggest prize, pick six numbers from a pool of 42. One entry will cost you two dollars, and tickets can be acquired at all Arizona Lottery retail venues throughout the state.
With each ticket, you will get three lines of Triple Twist numbers. The first row will contain the numbers you chose. The second and third rows come with two sets of numbers generated by the computer. The rows play an important role in determining the Triple Twist results and winners.
So how does the Triple Twist lottery work? Drawings are held daily, from Monday to Sunday. You can play your numbers for up to 12 consecutive drawings by buying just one ticket. All you have to do is tell the lottery clerk when buying that you'd like to enable the option.
At what time does the Triple Twist drawing take place? Each day, ticket sales for the upcoming drawing are discontinued at 6:59 p.m. Arizona time. The daily drawing occurs soon after. For more information on the drawing and checking results, you can call the Arizona Lottery hotline and have your questions answered.
In Arizona, you have to be 18 or older to acquire lottery tickets. There are no restrictions on the nationality of people who can get tickets for local games. Anyone who is a legal resident of the state has the right to test out games of luck and win prizes.
Unfortunately, online ticket buying for Triple Twist isn't available right now. If you live in another state or country, you'll lack the opportunity to experiment with this game.
Triple Twist Arizona Prizes and Payouts
The Triple Twist jackpot starts at 200,000 dollars, and you can win it if six numbers in a row match the six numbers drawn on the respective date. The jackpot can grow if there's no winner for the respective drawing. It has been known to reach some pretty impressive figures over the course of the game's existence.
The biggest jackpot in the history of Triple Twist fell on May 22, 2019. One lucky person from Tucson claimed 1.9 million dollars.
A similarly exciting situation occurred very recently in December 2020. The Arizona State Lottery announced that the jackpot of over 1.5 million dollars had fallen. The lucky ticket was sold at a QuikTrip venue located at Camelback Road for the December 15 drawing.
The winning ticket's lucky owner hasn't come forward yet, but hopefully, they will pretty soon.
Apart from the jackpot, there are nine additional prize tiers.
If you match five numbers in one row, you will win 500 dollars. The odds of that happening are one in 24,286. Four correct numbers will bring you a reward of 10 dollars and three numbers – two dollars.
Combined line play can result in a couple of additional rewards. If you have 10 numbers correct from the 18 digits in your three lines, you will win a prize of 2,000 dollars. Nine correct numbers produce a reward of 500 dollars. The smallest combined play reward is two dollars, and you'll get it if you match five out of the 18 numbers in your three rows per ticket.
According to Arizona Lottery, your overall odds of winning a Triple Twist prize are one in 7.9 – a great statistical chance for a daily game.
After the Triple Twist winning numbers are announced, players will have 180 days to come forward and claim their reward. Sums of up to 599 dollars can be redeemed immediately at any Arizona Lottery retail venue. For larger sums, players will have to fill out a prize claim form that needs to be brought to the Phoenix or Tucson offices of the lottery.
Alternatively, a prize claim form can be mailed after calling the lottery hotline to get the details.
Triple Twist Winning Numbers: Here's How to Check Them
Triple Twist results are fairly easy to check. You can find out the Triple Twist winning numbers on the state lottery's official website.
Alternatively, go to one of the retail venues. There, you will have your ticket scanned to find out if you've won anything. Also, you'll be instructed on how the Triple Twist payout work. If you've acquired a smaller sum, you'll leave the venue with money in your pocket.
Finally, you can always count on us for timely, accurate, and comprehensive lottery information. We have an extensive archive of Triple Twist results that is updated daily. Whether you need the latest lucky numbers or a past set of digits, you have come to the right place.
All you need to do is click on the Lottery Pros website's respective section, and you'll be taken to the results page. Choose the drawing you're interested in, and all of the relevant information will become available.
Triple Twist Number Generator