Texas Lottery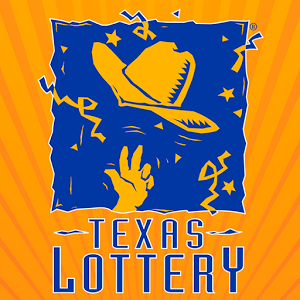 Site URL:

txlottery.org

Days Played:

Different
Texas Lottery Review
The Texas lottery has been around for a while, but it only entered the big league in 2003 when it added the Mega Millions, while the Powerball was introduced six years later. Similar rules govern TX Lottery as most state lotteries throughout the United States, and this has a two-pronged effect, by making millionaires and subsidizing good causes and underfunded local projects.
Lottery TX welcomes the Mega Millions and Powerball
Mega Million Texas was a hit from the very beginning, and very few amendments were made to the game introduced in 2003. The price of a ticket is one dollar, and the jackpot is reset at $12 million whenever someone matches all Texas Mega Millions numbers. The drawings take place twice a week on Tuesday and Friday, and state residents can boost their lower-tier prizes by activating the Megaplier feature.
Txlottery made even more adepts in 2009 when the state joined MUSL who operates the Powerball nationwide and allowed residents to compete for massive jackpots. The actual sales for the game began in 2010 and the official website displays Texas Powerball results moments after the drawings take place.
Two Original Games for the Texas Lottery
Texas Two Step is just as the name suggests held twice a week and the game uses a 4+1 matrix with two sets of numbers out of which players are expected to match five. The jackpot starts at $200,000 which is an excellent return on investment for tickets that cost $1, which explains why this game is gaining popularity at the expense of Lotto Texas. This game also has its loyal fans and among the winners are Hollywood celebrities and Dallas Cowboys players.
All or Nothing is another popular lottery Texas game with a slightly different format, as players win the jackpot if they manage 12 numbers or none. This is the number of balls extracted out of a pool of 24 and players receive more or less depending on how many numbers they match with prizes ranging from $2-$500 and a Texas All or Nothing jackpot of $250,000.
Lottery Jackpots in 5,4,3
This is the countdown that Texas lottery suggests to its players by inviting them to play Cash Five, Daily Four and Pick 3 games. TX Cash 5 takes place from Mondays to Saturdays, and five balls are extracted out of a plastic bubble containing 37 numbers. The price of a ticket is one dollar, and the size of jackpots depends on how many players purchase tickets.
Lottery TX fans who don't have the patience to wait for daily drawings can enjoy Pick 3 Texas which makes winners twice a day. The game is played by the same rules as its nationwide counterparts with players getting to choose between each order, any order, exact and any order, combo and combo two. Payments vary, and each category of prizes has different payouts, but all of them are guaranteed.
Next in line is Daily 4, one of the Texas lotteries that has plenty of draws every week, more precisely 12 and the similarities with TX Pick 3 games are staggering. Players bet on pairs, straight, box or straight/box depending on whether they aim higher gains or enhanced chances to win. Once again prizes are guaranteed, and drawings are held each day from Monday to Saturday.
Texas Lottery Number Generator