Peru Lottery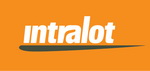 Site URL:

www.intralot.com.pe

Days Played:

Different
Peru Lottery Review
Based in Athens, Greece, the Peru Lottery, which is operated by Intralot SA., is an upscale lottery provider that also operates an innovative game content and sports betting management that is licensed by the State. Intralot isn't just an operator. It has the necessary products and services, the experience in lotteries and sports betting that makes it the best operator to provide Peru with Peru Lottery! Peru lottery is home to many exciting games for lottery lovers, and these games include La Tinka, Ganagol, you bet, Ghana Journal, Kabbalah, Super 3 The Reventón, Rapitinkas, Rapigana, Kinelo, Click & Win and Virtual Sports.
The proceeds from the Peru Lottery are diverted to charitable societies, for a good cause. So far, the Peru lottery has donated over S. 108,000,000 towards charities. The money is then allocated to social welfare projects for the benefit of the Peru citizens. According to their site,
"On the other hand, INTRALOT de Peru SAC through its brand Ganagol, has delivered more than S. 4,000,000 to Peruvian Sport Football Association (ADFP) for support of Peruvian soccer. INTRALOT de Peru SAC has delivered more than S. 1,002,000,000 in awards and has awarded more than S. 58,425,000 Peruvians with which it has established itself as the leading company in Peru lotteries."
In December of 2011, the Peru lottery introduced its new lottery game under the Peru lottery umbrella called Fechaza. During the launch, Mr. Vangelis Apostolakopoulos, Executive President and General Manager of INTRALOT de Peru, said,
"The launch of this new product is in line with our strategy to renew our product portfolio and offer to our customers innovative, fast, exciting and engaging new games. The original game will be initially offered through INTRALOT de Peru website; on a later stage it will be also distributed through our traditional retail network."
Mission and Vision of the Peru Lottery
The Peru lottery loves its lottery lovers, and its mission reflects it. They want to make everyone's dreams come true by allowing them to play the lottery with tons of entertainment and hard rock security, utmost confidence, and transparency. As for the vision they mention,
"Maintain industry leadership lottery games and entertainment in the Peruvian market using international experience, financial strength and advanced technology features with which the Intralot group permanently contributes to social development."
The Games of Peru Lottery
The Peru Lottery is home to many exciting games for lottery lovers in Peru and worldwide. The Peru lottery games include Click & Win, Virtual Sports, The Reventon, Earn Journal, Ganagol, Turn It, Kabbalah, Kinelo, Rapigana, Rapitinkas, Super 3 & I Bet You!
The Peru Lottery and Responsible Gaming
The main objective of the Peru Lottery is to provide a wide variety of entertaining and exciting games to a broad audience. Apart from that, it has also made it a point to fight against excessive gambling behavior and requests all its players to play responsibly. According to their website,
"Conscious of our responsibility towards society, Intralot de Peru do not allow the participation of under 18 in our games, therefore we reserve the right to request supporting documentation. Everyone over age is welcome. If an underage person accesses our games, such purchase shall be invalid, so it will not generate any right to collect if you do qualify for a prize."
So next time you're in Peru, don't get lost in the Sacred Valley of Incas, grab a drink and head straight to the Peru Lottery website! Buy your first Peru lottery ticket, and who knows that vacation might turn out to be a dream come true!
Peru Lottery Number Generator