Pennsylvania Lottery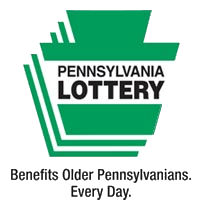 Site URL:

palottery.state.pa.us

Days Played:

Different
Pennsylvania Lottery Review
As US lotteries go, Pennsylvania Lottery is a relatively new addition, with the first drawings being held back in 1972. 40% of the money collected as a result of selling tickets is supposed to pay the jackpot and second-tier prizes, while 27% to be donated to good causes. Currently, PA Lottery exceeds both figures as 60.9% fuels prizes while charitable programs receive 30%, with the rest being spent on vendor and retailer commissions and operating expenses.
Original Pennsylvania Lottery Draw Games
Although they bear many similarities with other draw games held in other states, the Pennsylvania lottery runs some that are genuinely original. The Daily Number is such a draw game that awards prizes daily with two live drawings televised at 7 PM. Daily Number in PA can be played in five different ways, as players are invited to bet on a straight, box, front pair, back pair, and super straight. The first and the last has a payout of 500 to 1 but also the lowest chance to win while the front and back pairs are at the opposite end of the spectrum with payouts of 50 to 1.
Pennsylvania Lottery players who prefer four-digit games should check out Big 4, which is also held daily throughout the week and has televised drawings at 7 PM. Just like the name suggests, there are only four ways of winning the Pennsylvania Big 4, with the straight paying 5000 to 1 while boxed bets are awarding payouts ranging from 200 to 1 to 1200 to 1. The cost of all tickets is five dollars the same as a Daily Number PA ticket.
Quinto is very similar to the games mentioned above, with the difference consisting in the fact that this is a five-digit game. A ticket costs just one dollar, and drawings are held twice a day, but there is a total of 12 ways of winning with the straight paying $50,000. The chances of winning this bet are 1 in 100,000, while the odds of hitting a front/back pair being 1000 times better, but the price is also decreased to $50.
3 Lotto Games Offered by the Pennsylvania Lottery
When Treasure Hunt was first introduced back in 2007, it was uncertain how this daily lotto game will fair, but the results exceeded expectations. Players need to correctly indicate five winning numbers out of a total of 34 a chance of winning the jackpot, which starts at $10,000. The odds are 100 times better than in regular lotteries, and because many tickets are purchased every day, it climbs way above the guaranteed value. The Treasure Hunt has an above average payout percentage of nearly 60%.
Cash 5 is not an original creation of the PA lottery, but it is nevertheless popular and has a guaranteed jackpot of $125,000. Players select five numbers ranging from 1 to 43, and if they match all of them, they will receive the jackpot in a lump payment. The odds of winning a jackpot in Cash 5 PA are 1 in 962,000, and it represents 60% of the total amount collected as a result of selling tickets.
Match 6 is a regular 6/49 lottery that has been tweaked to allow people to play three games for just two dollars while receiving two quick picks as well. The difference resides in the fact that PA Match 6 players can also win by combining numbers on all three lines, which increases the probability of winning the jackpot to 1 in 4.6 million.
Pennsylvania Lottery's Interstate Games
Pennsylvania Powerball was introduced in 2002, making the state the one with the most residents to play this popular American lottery. The game was always on the rise and the fact that the ticket price was doubled one year ago, didn't have a deterring effect on those playing Powerball PA.
Pennsylvania Mega Millions is the extension of The Big Game lottery, which began in 1996, and the Pennsylvania lottery was one of the few, offering both games without interruptions. Outside state borders, players get to decide whether they prefer to receive the cash as a lump payment or annuity after matching the winning numbers. Mega Million PA and Pennsylvania Power ball require players to make that decision when purchasing the tickets rather than after winning.
Pennsylvania Lottery Number Generator