North Carolina Lottery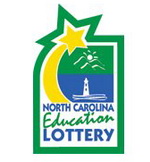 Site URL:

nc-educationlottery.org

Days Played:

Different
The North Carolina Lottery Review
The North Carolina Lottery is a one of the most beneficial state lotteries in the United States because of what it does for the state's education. 35% of the total money earned from the North Carolina Educational Lottery goes towards paying for the education system in North Carolina. Everything from paying the teachers to helping generate financial aid for students is taken care of by the state lottery.
I've always thought it was a little bit cheap to use the lottery proceeds towards a good cause, simply because when they advertise it in that manner then there's a bit of a guilt trip towards buying a ticket. As if we needed any more reason to go buy a ticket, now they're telling us that it's 'for the children.' Who can say no to children??
The lottery got a slow start in North Carolina as it wasn't introduced there until 2005, putting it far behind most states in the US. There was, and still is, quite a bit of distension surrounding the NC lottery simply because of the proceeds going towards something as important as the education system. It's a pretty scary thought to think that much of the education system's budget is dependent on the success of the state's lottery, thus the reason for continuing controversy with it. Gambling with education seems like an odd decision. I certainly never learned to gamble in school.
Mega Millions & Powerball Reign Supreme
The North Carolina Powerball and Mega Millions have and will continue to stand as the biggest revenue generators for the state's budget. As we mentioned before, the NC lottery didn't get started until 2005, and the NC power ball was not introduced until 2006.
The Multi-State Lottery Association runs both the Powerball and Mega Millions, meaning both are nationwide jackpots sold across several different state lines. This means the jackpots are much larger, making buying tickets much more enticing. But I'm sure if you're reading this and play the lottery regularly, you already knew all that nonsense.
The NC Mega Millions started in 2009 and has been a healthy source of income for the NC lottery ever since.
Carolina Cash 5: Lots of Money & Daily!
The NC cash 5 is an interesting and exciting option for lottery players looking for their daily fix. It still yields a fairly substantial jackpot, starting at $50,000 and usually reaching upwards of $300,000, and since it's a daily 11:22 PM drawing it gives you a healthy mix of frequency and somewhat life changing money potential. If you're wondering why they pick at 11:22 PM I have absolutely no idea. I'm guessing it's some weird paranoid, superstitious thing that one of the creators of the game came up with since it has a pattern of 11 - 22. That's just speculation though, I really have no idea, although I'm sure it has become the bedtime of quite a few NC lottery players.
Basically, all you're doing with the NC cash is picking five numbers between 1 and 39. Matching even two numbers yields a win for you, at least if you call winning your money back a 'win'. From there you have varying prizes for matching three, four, or all five numbers since the jackpot is different everyday. Percentages for matching three, four, or five are as follows -- about 10% of the prize pool for matching three, about 15% of the prize pool for matching four, and about 55% of the prize pool for matching all five.
The fact that the jackpot for the NC cash 5 is fairly substantial makes it the 3rd most popular lottery game in North Carolina.
Carolina Pick 3 and the NC Pick 4
The NC Pick 3 and NC Pick 4 are both drawn twice a day and are somewhat complicated games to understand prize wise. They are almost identical games (I'm hoping the only major difference is obvious to you) and both have you pick from numbers between 0-9. Both games are actually fairly new to the North Carolina lottery as they weren't established until the beginning of 2011.
Instead of confusing you and wasting your time trying to explain the rules and payouts of both games, you'd serve yourself much better if you just checked out the rules here -- Pick 3 - Pick 4.
North Carolina Lottery Number Generator