Nebraska Lottery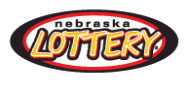 Site URL:

www.nelottery.com

Days Played:

Different
Nebraska Lottery Review
One hundred years after the California gold rush turned Nebraska into a prosperous state, the Nebraska Lottery was created, and it has served the same purpose ever since. On the one hand, it represents a reliable partner for the educational system and a major sponsor for underfunded projects and plenty of good causes. On the other, it has introduced multistate lottery games to residents, while running a bunch of successful local games. What makes NE special is that it has a minimum age requirement of 19 instead of 18 or 21, and a random number generator draws all its games.
Multijurisdictional Nebraska Lottery Games
Three states participate in the Nebraska 2by2 lottery, with Kansas and North Dakota selling tickets to their residents for nightly drawings. A total of four numbers is extracted from two different pools, one consisting of 26 red numbers while the other also having 26 numbers of white color. Those who match all four numbers will win a total amount of $22,000, while those who buy tickets good for seven consecutive draws and win on Tuesday have their payout boosted.
Nebraska State Lottery was one of the last to adhere to the immensely popular multistate lottery that goes by the name of Mega Millions. It was launched in 1996, and by now, a total of 44 states participates, with Nebraska Mega Millions drawing scheduled twice a week on Tuesday and Friday. The jackpot starts at $12 million, but it frequently crosses the threshold into the nine-digit area, also holding the record for the biggest jackpot ever awarded.
NE Lottery is also a proud sponsor of the Powerball, with the first drawings taking place back in 1994, and since then, plenty of Nebraskans were made millionaires. Nebraska Powerball produced a record winner in 2006, with eight players winning a jackpot of $365 million and choosing the cash option. To this day, this price ranks high in the top 10 of the biggest jackpots ever won by American players.
Lottery NE State-Run Games
Nebraska lottery Pick 3 early 2004 and sells tickets daily while awarding prizes just as often with drawings being scheduled every day except for Sunday. Players choose between the standard straight play or improve their chances to win by selecting the box or straight/box play.
Another game that state residents enjoy every day is Nebraska MyDay, with this lottery producing winners from Monday to Saturday. Players need to choose a year, a month, and a day when purchasing lottery tickets, and each play costs one dollar while the big prize consists of $5000.
Those who have higher expectations and wouldn't settle for a four-digit prize should consider the Nebraska Pick 5 lottery, which has a guaranteed prize of $50,000. The drawings take place each night, six times a week, and a total of five numbers are extracted out of a pool of 38, with the price of a ticket being set at $1.
Nebraska Lottery Number Generator