National Lottery of Argentina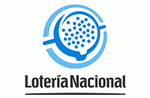 Site URL:

www.loteria-nacional.gov.ar

Days Played:

Different
The National Lottery of Argentina Review
In recent years, keeping in mind the framework of socioeconomic growth as well as the reality of the leisure sector in Argentina has changed positively thanks to the introduction and operation of the gaming industry, which is now considered a significantly important economic activity. According to their website,
"With a vision to strengthen the state as guarantor of social justice and equity, the National Lottery has accompanied economic growth with social growth and has ensured training, development and the weighting of their Human Resources."
Apart from human resources, the proceeds from the National Lottery of Argentina have improved administration and management processes.
Mission and Vision of the National Lottery of Argentina
The National Lottery of Argentina's mission is to regulate, manage, operate, and exercise the quality of gambling provided to the lottery loving public in an orderly and transparent manner. It aims to ensure the protection of its stakeholders and to contribute to the development of society as a whole. It also aims to safeguard and promote responsible gaming to ensure corporate social responsibility. As for their vision, they want to be able to promote fair entertainment to its public, promote the values of social responsibility, transparency as well as continue to evolve to develop their business better and optimize the given resources to the betterment of the entire society. On 19th March 2010, it was reported that $160 million was raised from the National Lottery Bond for the betterment of the society.
The National Lottery of Argentina Games
The National Lottery of Argentina, which started in 1944, offers many exciting and thrilling lottery games to its lottery lovers. The games include Loto Tradicional, Loto Desquite, Loto Sale o Sale, Loto 5, QUINI6 Tradicional, QUINI6 Segunda Vuelta, QUINI6 Revancha, QUINI6 Siempre Sale, Brinco, Quiniela Plus, Mi Bingo, and Telekino. Then on the 11th December 2012, the National Lottery of Argentina introduced a new game called Tombolina.
As a Means of Playing Responsibly
The main objective of the National Lottery of Argentina is to provide a wide variety of entertaining and exciting games to a broad audience. Apart from that, it has also made it a point to fight against excessive gambling behavior and requests all its players to play responsibly.
To ensure fair and responsible gaming, the National Lottery of Argentina has always updated its objectives to include proper education to the public about responsible gambling, giving its employees and dealers training about responsible gaming, and even "promotes gambling as a recreational activity, a healthy choice of entertainment." These commitments have been placed and are followed to ensure that their players get a high degree of integrity, credibility, and optimum security.
National Lottery of Argentina Number Generator